Information
IVR Design
IVR Cheat Sheet
Virtual ACD Software
IVR Zip Code Locator
IVR Technology Company
Delivery Confirmation / Verification Service
Answering Systems
Phone Answering Software
Interactive Voice Response Solutions
IVR Customer Satisfaction Surveys
Telemarketing Services
IVR Management
Toll Free Services
Telephone Answering Service
800 Number Services
Voice Messaging Systems
IVR Call Recording
Business Phone Services

Website Information
Designing IVR Applications
IVRS
IVR Software
Telephone Surveys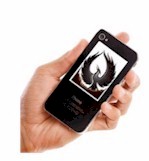 IVR Applications
This section of our technical library presents information and documentation relating to IVR Development and custom IVR software and products. Business phone systems and toll free answering systems (generally 800 numbers and their equivalent) are very popular for service and sales organizations, allowing customers and prospects to call your organization anywhere in the country. The PACER and Wizard IVR systems add another dimension to our call center phone systems and solutions.

What Is IVR?. An Interactive Voice Response (IVR) processes inbound phone calls, plays recorded messages including information extracted from databases and the internet, and potentially routes calls to either inhouse service agents or transfers the caller to an outside extension.

The following is an article relating to the IVR market including tips and best practices as well as product and answering service information.


---

<! *************************** Main Article ******************************************* !>
IVR Systems Still Being Poorly Designed
Extracts from Kimberly Hill, CRMDaily, and Forrester Research analyst Moira Dorsey

Although IVR technology has been with us for years, designers and developers are still producing phone applications that leave lots to be desired.

Kimberly Hill, from CRMDaily states: Phone self-service systems are seen by many companies as a good way to cut costs and by many customers as a necessary evil. Jokes about poorly designed interactive voice response (IVR) systems abound, and the service from some is so abysmal that jokes are not even appropriate. "

She continues: " The problems are not as difficult to solve as many think, says Forrester Research's Moira Dorsey. Of the 15 phone self-service systems she evaluated in a recent study, 14 scored a failing grade on Forrester's criteria. However, many of those failures occurred because the companies involved simply did not employ common, well-known best practices.

Part of the problem appears to be the use of jargon in the IVR scripts themselves. Kimberly Hill say "

The criteria companies should consider when designing IVR systems span several categories, says Dorsey. First, the system should provide essential information and provide it in an easy-to-understand manner. Some companies make the mistake of using industry jargon when speaking to their customers, she explains.

The navigation of an IVR system should be efficient and intuitive. Menus and prompts should be clear and concise, and users should be informed of global commands periodically. Over half of the systems Forrester tested did not offer to repeat the prompts just given in case a user missed some information.

Of course, offering human assistance at key points is crucial, but it is a step that many companies omit in an effort to reduce the number of more expensive interactions with live representatives.

Part of the problems can be resolved by doing proper quality control before publishing IVR scripts on your phone systems. Having others listen to the final voice prompts and following the menus is vital PRIOR to putting your system in front of your callers.

Kimberly went on to state: "Drafting IVR prompts in script form can be a useful way to begin the design process, stated Doresy. However, the menu options should be tested in spoken format, since that is the way users will hear them. Poor production quality hampered the effectiveness of several systems Forrester tested -- unclear speech and swings in volume interfere with customers' absorption of information.

When errors occur, the system should clearly state that fact and offer alternatives, rather than simply presenting another set of menus, she noted. Credit-card companies, in particular, failed to inform customers when incorrect data was entered before proceeding to another step in the process. The trust, or lack thereof, that a customer places in a company is closely linked to the design of its self-service systems, Dorsey said. " <! **************** End of Main Tech Library Page ******************************** !>


---