Information
IVR Solutions
IVR Service
IVR
IVR Systems
IVR Design
Interactive Voice Response Solution
IVR Customer Satisfaction Surveys
IVR Supplier
Toll Free Services
Telephone Answering Service
800 Number Services
Voice Messaging Systems

Website Information
IVRS
IVR Software
Telephone Surveys
Hosted IVR
IVR Hosting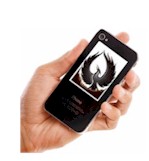 IVR Development
This section of our technical library presents information and documentation relating to IVR Technology and custom IVR software and products. Business phone systems and toll free answering systems (generally 800 numbers and their equivalent) are very popular for service and sales organizations, allowing customers and prospects to call your organization anywhere in the country. The PACER and WIZARD IVR System is just one of many DSC call center phone system features..

What Is IVR?. An Interactive Voice Response (IVR) processes inbound phone calls, plays recorded messages including information extracted from databases and the internet, and potentially routes calls to either inhouse service agents or transfers the caller to an outside extension.

Contact DSC today. to learn more about our IVR services and IVR application development software. <! *************************** Main Article ******************************************* !>
VoiceXML Versus Legacy IVR
How does Voice XML compare with the traditional IVR development systems?

In the article published in tmcnet.com entitled "VoiceXML Takes On The Dinosaur Of Legacy IVR" by Eric Jackson, VoiceGenie And VoiceXML Forum Marketing Committee, Mr. Jackson states:

"Most enterprise call centers and service providers today are saddled with aging, proprietary IVR systems that are costly to maintain. These providers are trying to keep up with changing customer demand. As a result, many are looking to the open-standard of VoiceXML to help them deliver lower costs and improved customer self-service.

In fact, we may look back on the summer of 2003 as a key transition point where almost every major call center, enterprise and service provider has made a decision to move from legacy IVR to open standards, next-generation IVR. These open and more flexible telephony platforms are based on the three-and-a-half-year-old standard VoiceXML. Among the many benefits promised by the VoiceXML standard are faster application development and deployment cycles and less costly hardware and professional services costs than traditional IVR.

With VoiceXML, the standard language for creating telephony voice-user interfaces, speech recognition application development is greatly simplified by using familiar Web infrastructure and tools. Any telephone can access VoiceXML applications via a VoiceXML Gateway.

By way of a little history, the VoiceXML 1.0 specification was established in March 2000 by AT&T, Lucent, Motorola and IBM, and then evolved by the W3C to VoiceXML 2.0 in October 2001. The W3C is preparing to announce a release of version 2.1 shortly. Over 400 companies have joined the VoiceXML Forum, the industry body responsible for VoiceXML advancement, marketing and education. VoiceXML's swift adoption is due to its open nature. There can be significant cost savings in creating, modifying and personalizing VoiceXML applications compared to proprietary and traditional IVR and other methods. Ease of application development allows companies to leverage in-house resources rather than employ specialized developers.

Some reasons VoiceXML is seen to be surpassing proprietary IVR include the following:
Over three-and-a-half-years-old, VoiceXML has attained the maturity it needs for large-scale, carrier-grade deployments;
Most developers confirm VoiceXML is at least three times faster in terms of application development compared to traditional IVR;
VoiceXML offers off-the-shelf applications;
VoiceXML is infinitely less expensive than traditional IVR, partly due to the fact that IVR requires a second silo infrastructure from existing Web infrastructure, and VoiceXML does not (think of the costs savings a financial institution can realize from having its Web banking team also manage its IVR application, as opposed to having separate Web banking and IVR banking development teams); and
VoiceXML's ease of integration with existing application server infrastructure (i.e., running VoiceXML apps off the same app servers that Web services run off) allows for reuse of e-business investments in a flexible, distributed architecture, rather than on a "big iron" legacy IVR platform seen in the past.
Aside from being deployed behind a customer's firewall on their own premises, VoiceXML solutions can be hosted by service providers for rapid deployment at minimal up-front cost. As needs grow, these solutions can be migrated to on-premises platforms to maximize control and cost savings.

VoiceXML was conceived to separate application from execution. To take advantage of the flexibility the language provides, separating applications from the IVR is one of the major net gains. In theory, any VoiceXML application can run off any VoiceXML platform.

The VoiceXML architecture is very similar to traditional Web-based technologies as well as wireless technologies such as WAP. A user can call a VoiceXML server from a phone; the user's voice actually becomes the data in this system. On the server, a gateway translates the user's voice input, retrieves VoiceXML pages from a content server via HTTP and performs actions based on the interpreted VoiceXML page. The gateway may also respond back to the user from the VoiceXML page using text-to-speech and recorded voice.
VoiceXML Saves Costs
With VoiceXML, businesses of all sizes can be better positioned to afford enterprise-class, state-of-the-art voice systems that can lower costs and maximize revenue-generating opportunities.

The ROI is compelling. The cost of employing personnel to handle routine telephone requests can average over $5 per call. The incremental cost of handling calls with a VoiceXML telephony portal is often close to zero. Generally, cost savings spring from VoiceXML's ability to deliver:
Improved customer loyalty,
Lower operating costs saved from hardware and professional services,
Increased system performance,
Higher automation rates,
Reduced call wait times and caller abandons,
Increased first-call resolution rates,
Improved agent productivity, and
Lower agent turnover, due to fewer mundane calls.

For the complete article, visit www.tmcnet.com.


---
About the author
Eric Jackson, Ph.D. is vice president, Strategy and Business Development, for VoiceGenie. He is responsible for its business development, Asia Pacific and Latin America sales, OEM partnerships, indirect sales through VARs, corporate strategy and private financings. He is currently chair of the VoiceXML Forum Marketing Committee and also represents VoiceGenie on other W3C and SALT Forum subcommittees. VoiceGenie provides carrier-grade VoiceXML gateway solutions that enable telecom carriers and enterprises to develop and deploy sophisticated speech-enabled Internet and data services. <! **************** End of Main Tech Library Page ******************************** !>



---

Contact DSC today. to learn more about our IVR services and IVR application development software.


---