Information
IVR Solutions
IVR Service
IVR
IVR Systems
IVR Development Systems
IVR Programming
IVR Design
Interactive Voice Response Solution
IVR Customer Satisfaction Surveys
IVR Supplier
Toll Free Services
Telephone Answering Service
800 Number Services
Voice Messaging Systems

Website Information
IVRS
IVR Software
Telephone Surveys
Hosted IVR
IVR Hosting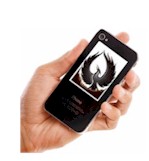 IVR Development
This section of our technical library presents information and documentation relating to IVR Development and custom IVR software and products. Business phone systems and toll free answering systems (generally 800 numbers and their equivalent) are very popular for service and sales organizations, allowing customers and prospects to call your organization anywhere in the country. The PACER and WIZARD IVR System is just one of many DSC call center phone system features..

What Is IVR?. An Interactive Voice Response (IVR) processes inbound phone calls, plays recorded messages including information extracted from databases and the internet, and potentially routes calls to either inhouse service agents or transfers the caller to an outside extension.

Contact DSC today. to learn more about our IVR services and IVR application development software. <! *************************** Main Article ******************************************* !>
Speech Self-Service Delivers Results
---


The following is an extract from the article "Speech Self-Service Delivers Results" by Kimberly Hill from CRM Daily:

"Interactive voice response (IVR) systems are so notoriously difficult to navigate that they have become the brunt of even mainstream advertising jokes lately.

One TV commercial features small-business owners trying to make a series of beeping noises to communicate with the person across the counter.

The proponents of speech-recognition technology offer it as an alternative to the cumbersome "press 1" alternative, and data gathered by Forrester Research indicates that speech self-service is in fact delivering business results for the companies that deploy it.

All 10 companies surveyed by Forrester indicated that, for example, their newly deployed speech systems had met or exceeded their goals for cutting down on the number of calls coming into contact-center agents.
Time Is Money
Many users of IVR systems report frustration when they have to wait through a long series of menu items to hear the information they need or -- even worse -- cannot determine how to exit the system and get to a live agent.

In fact, a recent issue of a popular home and living magazine published an article on exactly that topic -- how to exit the IVR maze and get directly to a human being when calling a wide range of companies.

By contrast, says Forrester's Moira Dorsey, speech self-service systems take less time to navigate and get users where they need to be faster. The number of misrouted calls goes down, and the number of calls completed through the speech system alone goes up.

In addition, the majority of companies surveyed indicated that their speech systems actually contributed to the bottom line by allowing contact-center agents to dedicate more time to the calls with the highest potential value. Half of the firms reported that the speech system saved them costs in updating and maintaining their IVR systems....."


---

To view the entire article, visit www.crmdaily.com. <! ***************** End Of Page ****************>


---


Contact DSC today. to learn more about our IVR services and IVR application development software.


---