Information
Virtual ACD Software
IVR Zip Code Locator
IVR Technology Company
Delivery Confirmation / Verification Service
Phone Answering Software
Interactive Voice Response System
IVR Customer Satisfaction Surveys
Telemarketing Services
Toll Free Services
Telephone Answering Service
800 Number Services
Inbound Call Center Services
Business Phone Services

Website Information
Voice Self-Service
IVRS
IVR Software
Hosted IVR
IVR Hosting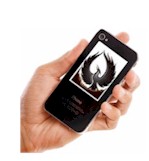 IVR Solutions
This section of our technical library presents information and documentation relating to IVR Development and custom IVR software and products. Business phone systems and toll free answering systems (generally 800 numbers and their equivalent) are very popular for service and sales organizations, allowing customers and prospects to call your organization anywhere in the country. The PACER and WIZARD IVR System is just one of many DSC call center phone system features..

What is Interactive Voice Response?. An Interactive Voice Response (IVR) processes inbound phone calls, plays recorded messages including information extracted from databases and the internet, and potentially routes calls to either inhouse service agents or transfers the caller to an outside extension.

Contact DSC today. to learn more about our IVR services and IVR application development software. <! *************************** Main Article ******************************************* !>
Customers Prefer Self-Service
When companies empower customers to transact how they want, when they want, the majority of customers will choose the lowest cost option.

By Patrick O'Neal

I am a typical customer. The whiz-bang isn't working and I need it to be, now! So how do I get the best possible customer support? Should I pick up the phone or go to the Web site? Do I help myself or do I ask for support?

Like most people I embrace the self-service revolution. I give my bank money without ever stepping in the building. I make flight reservations and check in online. I always use the pay-outside option when pumping gas, check myself out of hotels, and even buy movie tickets online. But while embracing the self-service revolution, there are times when I want live help.

So what does this mean for CRM providers?

There are several right answers. And the answers depend on the circumstance and the mood of the customer at the time. But these days the guiding principle is to let the customer choose.

When companies empower customers to transact how they want, when they want, our experience shows that the vast majority of customers will choose the lowest cost option. What will make customers applaud in today's high-tech world? Getting an answer to their issue as quickly and as painlessly as possible. Here's how:
Web self-service
With 67 million American consumers on the Internet each day we now represent the many. With few exceptions it is possible for companies to give customers the tools that were historically only available to call center agents and internal customer support people.

Savvy companies let customers reserve hotels, book airline tickets, order products, track shipments, and find for themselves answers provided in a well-managed and targeted knowledge base. Really savvy companies reward these self-sufficient customers with lower costs and improved service.
Phone self-service
While the phone can't offer all of the benefits of the Web, voice-recognition technology and interactive voice response (IVR) are taking this media to new heights, without using the keypad (good for those cell phone users who insist on driving while reading a map and talking on the phone). This media works in those situations where small amounts of data are gathered to deliver small amounts of data. For example, give me your telephone number and birth date and I will tell you the status of your order.
What about Internet chat?
Internet chat has to be the most under-recognized and underutilized communication method available to man. This option is significantly more effective than phone or email. Here's why:
Chat allows customers to continue working on the Internet without cutting the connection to make a phone call. Even with broadband, talking on the phone while navigating the Web is a hassle.


While using chat, customers can multitask. This increases their satisfaction.


The chat agent can push URLs, cobrowse Web pages, download files, and (with permission) even take over control of the customer's PC.


Since there is a transcript of the entire text conversation, if a customer is dissatisfied the customer and the company avoid the he-said, she-said scenario of the phone world.


Chat agents can handle two to three customers simultaneously, without the customer being aware of this. Companies can use domestic and/or offshore agents, wherever Internet is available.


First time-resolution rates are significantly higher than email and at least equal to those obtained over the phone.


Whereas phone agents live in the world of "let me tell you," chat agents live in a world of "let me show you" or "let me do it for you." Phone and email cannot compare.
Email does have its place
I was recently Web shopping for an item and simply wanted to know if it was available in blue. I sent off my message, received an answer the next day, and was completely satisfied. There are times when I want help without the need or the hassle of waiting in a phone or chat queue. Email does have its place.

It is not uncommon for a contact center to answer a customer's email, only to discover that the customer had called in by phone in the interim, or sent several emails with the same issue. Email used for complicated or urgent issues leads to poor resolution rates, low customer satisfaction, and escalated costs. But here is a basic set of guidelines for successful email deployment:
Let customers understand that email is for basic questions that don't require information gathering. Provide a quick means of transitioning from email to Internet chat or phone.


Deliver email through a Web form, avoiding narrative text altogether.


Do not use autoresponse email unless you have clearly set this expectation with the customer. This will greatly degrade your reputation in Web-delivered service.


Use email primarily as a means of providing follow-up information (confirming an order, thanking the customer for contacting you, providing a link for tracking a shipment, etc.).


Set an expectation on turnaround time that you can meet or exceed. Otherwise, customers will send multiple messages and may call you as well.


Invest in email technology that will allow you to manage queues and measure performance.
Reducing phone volume
Phone service is undeniably the most expensive form of service. So why offer it at all? To start with, it may be the only option available to a customer at a given point in time, for example, when the customer is traveling or otherwise does not have access to the Internet. Or Internet service could be down. Or the kids may be monopolizing the computer to chat with their friends. Since written communication (chat and email) doesn't always provide the perfect forum for expressing emotion, customers may just want to speak with someone.

That said I submit to you that customers generally do not prefer the phone. In my experience customers choose nonphone options at least 80 to 90 percent of the time. Too often, companies position self-service, chat, and email as ways of pushing the customer away. Here are some ways successfully divert customers from the phone toward other options:
Create a self-service environment that parallels the ATM model: deliver those features that are used often and will be used successfully in this environment.


Provide customers with a simple transition to a live agent. Too many companies create a robust self-service engine and hide their phone number deep within the site.


Give the customer enough information to make an informed choice as to what live option they should use (e.g., queue times, handle times, etc.).


Reward your customers for using your less expensive service options. For example, if your phone hours are Monday-Friday, 8 a.m. to 5 p.m., provide 24x7 Internet-chat service. If wait times for the phone are typically three to four minutes, provide chat service within one minute.


Require customers to first visit your Web site before calling. Eliminate inbound phone numbers altogether, and instead have the customer request a call back via the Web. The request is routed to a contact center that makes an outbound call. Or provide the customer with a PIN that they are required to enter into the IVR when calling. Customer rewards include no phone charges and more accurate skills routing.
When you have successfully moved most of your traffic away from the phone, consider positioning phone as a value-add service that includes a per-minute or per-incident charge. The options are endless, but for the most effective CRM today's guiding principle is, let the customer choose.
About the Author
Patrick O'Neal is President and CEO of Sento. Prior to joining Sento O'Neal served as managing director of Digital Lighthouse Corporation (DLC) and as president of DLC's three subsidiaries that deal with regulated industries (securities, insurance, and mortgage). He received a BA from Indiana State University and a JD from Indiana University. Contact him at pat_oneal@sento.com <! **************** End of Main Tech Library Page ******************************** !>



---

Contact DSC today. to learn more about our IVR services and IVR application development software.


---