Information
Virtual ACD Software
IVR Zip Code Locator
IVR Vendors
Answering Systems
IVR Development Systems
IVR Programming
IVR Design
IVRS
IVR Customer Satisfaction Surveys
IVR Management
Toll Free Services
Telephone Answering Service
Call Routing
Auto Attendant
800 Number Services
Voice Messaging Systems

Website Information
IVRS
IVR Software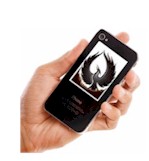 IVR Solutions
This section of our technical library presents information and documentation relating to IVR Development and custom IVR software and products. Business phone systems and toll free answering systems (generally 800 numbers and their equivalent) are very popular for service and sales organizations, allowing customers and prospects to call your organization anywhere in the country. The PACER and WIZARD IVR System is just one of many DSC call center phone system features..

What Is IVR?. An Interactive Voice Response (IVR) processes inbound phone calls, plays recorded messages including information extracted from databases and the internet, and potentially routes calls to either inhouse service agents or transfers the caller to an outside extension.

Contact DSC today. to learn more about our IVR services and IVR application development software. <! *************************** Main Article ******************************************* !>
VOIP Cabling
Systimax
James Preston
Sales Director Sub-Saharan Africa
(011) 462 0829
jamespreston@systimax.com

VOIP (voice over Internet Protocol), in many circles, is seen ultimately as the future dominant architecture of enterprise voice systems. VOIP involves using the local area network: the cabling infrastructure, router and data switches utilising an application server for all voice communications.

VOIP has been called the future of enterprise voice communications for a variety of well-substantiated reasons. The basic premise seems simple enough; use a single network of communications devices and cabling for both data and voice traffic.

This consolidation will hopefully result in decreased administration, equipment costs and provide a feature-rich voice system traditionally associated with data. A short list of typical benefits includes contact listing, queuing, employee location changes and many future rich applications. However, the advent of VOIP has created somewhat of a myth in relation to the infrastructure and that a key and prime benefit is the need for less cabling. To assess this, let's take a look at VOIP in more detail.
What is VOIP?
In the simplest terms, VOIP is a communications system that uses the data network to transmit packetised voice. Doing so eliminates the traditional TDM (Time Division Multiplexed) technique. While this may seem like common sense practice, it has been a long, arduous task for market shift. Telecommunications technologies are complex and different from that of data, using different standards, transport mediums and protocols.
Technical issues
At the forefront of VOIP technical issues is voice quality and reliability. Unlike many data applications, the voice world is completely intolerant to downtime. A voice application with 99% uptime is simply unacceptable as it equates to close on two hours per week of downtime. As businesses conduct tens of thousands of rands in sales hourly using telephone communication, every second counts. Voice quality is a serious concern when talking convergence, as the LAN is not specifically designed for real time communications such as voice. Organisations and people are accustomed to having faultless telephone service, flawless static fragmented sentences, and a zero tolerance for dropped calls. To achieve high quality VOIP, the following are some of the techniques deployed: echo cancellation, voice compression, jitter buffering and silence suppression.
Quality of Service (QoS)
Determining and guaranteeing a high level of service, voice quality and reliability are critical elements in any telecommunications solution. Unfortunately, prior to the inception of VOIP, real-time QoS issues were never a consideration in the modern LAN. With voice being transported over the data network, vendors are forced to attempt to put a square peg into a round hole by manipulating current data technologies to accommodate the high demands of voice. Listed below are some of the technologies and approaches to VOIP QoS:

CBR (Constant Bit Rate): The nature of Ethernet is a "listen then talk" mannerism. A transmitting station on a LAN will send data and listen for any collisions with other data. If no collisions are detected, the data transmission continues. However, if a collision is detected, the transmitting station backs off, selects a random delay (of milliseconds), executes the delay and transmits again. Unfortunately the process of detecting packet collisions increases latency across the entire network and can negatively affect voice quality. CBR sends the data in time and at a constant rate; thus eliminating packet collision.
1. Gigabit Ethernet: A brute force attack on QoS, Gigabit Ethernet throws enough bandwidth at the network that voice quality is high.

2. 802.1P: Switches and routers compliant to IEEE standard 802.1P ("P" stands for prioritisation) have the ability to prioritise packets based on a 0-7 scale ("0" having the highest priority). This tagging of packets begins at the desktop with the packet telephone. This prioritisation will not function when transmitted across a hub or repeater, and subsequently highly "hubbed" networks will have difficulties maintaining QoS.
What do these technical points mean to the cabling infrastructure? Well it is clear that QoS is going to also need a good QoC (Quality of Connection). The cabling that supports the infrastructure needs to enable high performance and low delay, to ensure optimum throughput and uptime. The first conclusion we can make is that VOIP requires higher grade cabling than historically associated with voice services.
Features and benefits of VOIP
While the idea of using a single cable for both voice and data is a compelling concept technically, it is not enough to create a shift in market trend. The real drivers for this market are the features and applications, both current and undeveloped, and interestingly enough, most if not all, require a well-provisioned cabling infrastructure. Below are a list of important features and benefits inherent to VOIP:
Moves, adds and changes
Moves, adds and changes are three words bringing nightmares to accountants and IT managers alike. The term refers to moving an employee's office location, adding a new employee, or changing an employee's extension number. With the traditional PBX, this process was time-consuming; a difficult task that often required a service technician call-out. VOIP eradicates this issue. All moves, adds and changes, can be administered using the same tools used to control the network, at times utilising a Web browser. This saves immeasurable time in man-hours, dramatically decreasing service costs. It should be noted, however, that the cost-efficient move, add or change to an enterprise network depends on the advantage on available cabling ports.
Phone portability
Phone, handset, or softphone portability is one of the finest features inherent in VOIP. As the handsets have a unique IP address (or MAC address for Ethernet phones), portability becomes a simple matter. When changing offices, or requiring calls in a different location, for example in a conference room, the user unplugs the handset, transports to the new location, and reconnects to a spare port on the network. The network automatically establishes the user configuration, allows instant access to make, receive calls, and provide the applications inherent with the normal services. This entire process eliminates system administrator time.
Application integration
For IP handsets, integration with scheduling or sales enabling tools such as Outlook becomes a relatively simple task. Features such as the sharing of contact lists, directories and visual integration with the desktop become a commonplace with VOIP. In addition, the use of IP creates an open source development environment for third-party applications.
LAN/WAN integration
As many VOIP solutions operate in native IP format, entrance onto a WAN VOIP network becomes a simple task. When an organisation uses an IP-based LAN telephony solution and conducts conversations utilising VOIP, calls can be placed directly onto the WAN, eliminating the need for a gateway. A gateway is only utilised when converting standard PSTN circuit switched calls to packet for enterprise use, not vice versa. This saves a considerable amount of money on call costs.
Call centres
Call centre products are among the fastest growing segments of telecommunications. In this market, VOIP has found its first profitable niche. The primary and most expensive foundation required is the ACD (automatic call distributor). The ACD, for example, sets up rules to route calls in a logical manner to the least busy agent, or the agent with the most appropriate skill set. The call centre manager additionally utilizes the ACD to generate management reports detailing, for example, the times when agents were at their busiest. This process assists in strategic and cost saving staffing decisions. Every VOIP station has an IP or MAC address. This allows for the simple task of writing software maximizing the efficiency of directing calls to the most appropriate station. Historically, complex sets of proprietary signalling formats used to indicate when an agent is available and over what time period, is now eliminated as the entire process is performed over the data network. The reporting process becomes streamlined as it is with network administration.
Productivity improvement from implementing converged applications
During the past few years, major communications applications have been transformed from "voice only" to "converged". This transformation has enabled these converged multimedia applications to deliver significant productivity improvements. Unified messaging provides a universal mailbox for each user, containing voice messages, e-mail and faxes. Users can browse voice mail headers as easily as they do e-mail headers today, without having to listen to each voice message sequentially. Employees that are on the road can access their mailbox by phone to determine what messages they have received. Using text-to-speech technology, they can select and play important e-mail messages over the phone. Contact centres enable businesses to be more responsive to their customers by allowing the customers to choose how they want to communicate - by phone, by e-mail, by fax or by text chat. Whichever method is chosen, the contact centre uses intelligent routing to assure the call or message is routed to the representative best suited to respond to that customer's needs. In the case of e-mail, the system can analyse the message, prior to routing, to determine if it matches frequently asked questions. If it does, the system responds automatically with the appropriate answer. This not only increases the productivity of contact centre agents, but also provides significant cost savings by reducing the number of agents and expensive phone lines that are required.

Video conferencing provides the advantages of face-to-face meetings without incurring the cost and lost productivity associated with travel. However, the market for video conferencing has been constrained due to the cost of providing a separate network to accommodate video. As enterprises implement converged networks in conjunction with VOIP, desktop video conferencing becomes more affordable. Participants can share visual documents, representing a significant boost in productivity compared to voice-only teleconferences. Desktop video conferencing also facilitates e-learning, which offers significant cost advantages over traditional group training methods.
Single cable?
The benefits of installing a single cabling port to the desktop are mostly compared to the upfront cost of VOIP. If we assume VOIP relies on using a single cable drop for each station, the savings are not clearly understood and additionally depend on the VOIP implementation. Much of the expense in cabling an enterprise relates more to labour costs as opposed to materials. The labour cost of installing two cables to a desktop is marginally more than one. However, the convergence and integration of new technologies such as VOIP, video over IP, IPCCTV, IP building management devices will undoubtedly increase the number and type of network devices, relating to an increase in the number of cabling ports required. VOIP vendors should place more emphasis on the feature-rich applications inherent in the technology than the upfront reduction in capital expenditure associated with installing a cabling solution. IT managers should be aware that correct design and installation of a structured cabling solution will lower the operational and maintenance costs over the lifecycle of a building and allows for an upgrade path to accommodate future applications and technologies. Organisations should ensure they do not find themselves lacking the flexibility they need to take advantage of VOIP benefits.
The state of cabling
As voice and data services are further integrated and as throughput demands increase, Category 6 or SYSTIMAX's 10 Gigabit UTP system will become the minimum standard for a new installation. The quality of cables and the architecture of their deployment are becoming increasingly important as more data-intense applications evolve. Legacy LANs, based on Category 3 or 4 systems, no longer provide the bandwidth necessary to support advanced applications. It is clear, too, that even today's ubiquitous Category 5 cabling will struggle to handle the demands of users as an increasing percentage of corporate users begin to sample the fruits of VOIP, streaming video, etc.
Enabling converged technologies
A cabling infrastructure should not only support existing enterprise requirements, but also protect future application demands. Industry trends moving toward IP-based networks will result in significant new demands on IT managers and their cabling infrastructures.

VOIP has a very bright future as the dominant architecture of enterprise voice communications. However, the industry must first surpass the hurdles of: standards, handset interoperability, lower stations costs and the availability of motivating applications. The ultimate driver of VOIP will be inherent in the delivery of application content and painless integration with existing data applications. A single, well-provisioned, high performance cabling system is a first step in achieving integration and convergence.

SYSTIMAX SCS - Quality of Service through Quality of Connection <! **************** End of Main Tech Library Page ******************************** !>



---

Contact DSC today. to learn more about our IVR services and IVR application development software.


---