Information
IVRS Software & Services
IVR Customer Satisfaction Surveys
Telemarketing Services
Toll Free Services
Telephone Answering Service
800 Number Services
Voice Messaging Systems
Call Recording Systems
IVR Development Systems
IVR Programming
IVR Design
Voice Mail Message
Voice Mail System
Voice Mail Software
Inbound Call Center Services
IVR Hosting
Business Phone Services

Website Information
Speech Recognition
IVRS
IVR Software
Hosted IVR
IVR Hosting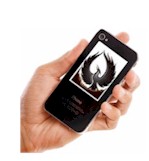 IVR Solutions
This section of our technical library presents information and documentation relating to IVR Solutions and custom IVR software and products. Business phone systems and toll free answering systems (generally 800 numbers and their equivalent) are very popular for service and sales organizations, allowing customers and prospects to call your organization anywhere in the country. The PACER and WIZARD IVR System is just one of many DSC call center phone system features.. Contact DSC today. to learn more about our IVR services and IVR application development software. <! Main Body of Tech Library Section>
Speech Recognition Is Sound Automation
---


The following is an extract from the article "Speech Recognition Is Sound Automation" By Joe Fleischer from Call Center Magazine.

"Does Speech Rec Make a Difference?

To answer this question, companies are paying close attention to callers. On behalf of their clients, EIG and Intervoice (Dallas, TX), which introduced its usability lab two years ago, videotape consumers' reactions to clients' IVR and speech rec applications.

Companies are also learning which modes of automation make sense for which transactions. As Brian VanLaarhoven, manager of professional services for Empirix's voice group, points out, customers view Web pages to book flights. They consult IVR systems to check if their flights are on schedule.

But the most significant trend is a greater appreciation of directed dialogs. Directed dialogs, like IVR menus, tell callers what their options are up front.

The similarity between IVR menus and directed dialogs is hardly a coincidence; many call centers base these dialogs on existing touchtone applications. VanLaarhoven actually recommends this as good practice before attempting to use speech rec to automate more complex transactions. And he's finding that Empirix's clients are "reverting back to structured applications" that give callers explicit instructions on how to interact with them.

As long as speech rec applications explain the rules of the exchange between callers and your IVR system, says EIG's Balentine, "users don't really mind directed dialogs."

Yet VanLaarhoven cautions against assuming that speech rec applications are faster than their touchtone counterparts. As we noted at the start of this article, speaking can be slower than keying in digits on touchtone phones, especially with applications that involve account numbers. What further slows down speech rec applications, observes VanLaarhoven, is that they tend to confirm what callers say, as in "I think you said you wanted to fly to Chicago."

VanLaarhoven's colleague from Empirix, Pieter Boelhouwer, also finds that until customers become comfortable using them, speech rec applications initially have lower IVR containment rates than their touchtone equivalents.

But if directed dialogs are so simple, why use speech rec, especially if speech rec is supposed to minimize the need for the IVR menus from which directed dialogs are derived?

VanLaarhoven suggests that to gain the most efficiency from a speech rec application, it's best to start callers off with an open-ended question - like "What do you want to do today?" - for customers who have more experience with the application, and who already know what their choices are.

Then, if your speech rec application isn't able to understand what callers say, or callers don't respond, VanLaarhoven advises going to directed dialogs. This way, if the source of the problem with an application is that callers don't know what to say, directed dialogs provide the guidance the callers need.

Many speech rec applications default to directed dialogs anyway once callers say what information they want or the type of transaction they want to carry out. A directed dialog is most appropriate, says Marcello Typrin, group marketing manager with Nuance (Menlo Park, CA), "once you've narrowed the scope of the inquiry down."

Edify's Bray concurs. "If you narrow down the context, you can start to narrow the possibility of where the caller wants to go," he says.

One such possibility is directing a caller to an agent. Increasingly, the premise of automation isn't to offload customers to IVR systems during busy times, or replace agents with machines. More companies are using IVR, with the help of speech rec, to qualify customers to speak with agents...."


---
To view the entire article, please visit www.callcentermagazine.com.


---
---