Information
IVRS Software & Services
IVR Customer Satisfaction Surveys
Telemarketing Services
IVR Provider
IVR Management Products
Toll Free Services
Telephone Answering Service
Call Routing
Auto Attendant
800 Number Services
Voice Messaging Systems
Call Recording Systems
Voice Mail Message
Voice Mail System
Voice Mail Software
Inbound Call Center Services
Hosted IVR Services
Business Phone Services

Website Information
IVRS
IVR Software
Hosted IVR
IVR Hosting

<! Main Body of Tech Library Section>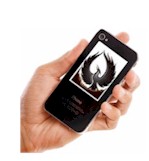 IVR Solutions
This section of our technical library presents information and documentation relating to IVR Solutions and custom IVR software and products. Business phone systems and toll free answering systems (generally 800 numbers and their equivalent) are very popular for service and sales organizations, allowing customers and prospects to call your organization anywhere in the country. The PACER and WIZARD IVR System is just one of many DSC call center phone system features..

What is IVR Software?. An Interactive Voice Response (IVR) processes inbound phone calls, plays recorded messages including information extracted from databases and the internet, and potentially routes calls to either inhouse service agents or transfers the caller to an outside extension.

Contact DSC today. to learn more about our IVR services and IVR application development software.
The Beginners Guide to IVR - Interactive Voice Response
By: Jason Morris The term IVR is short for Interactive Voice Response, which is a telephony technology that allows interaction between callers and a phone system to acquire or enter information into a database. More and more companies are turning to IVR to help reduce the cost of common sales, service, collections, inquiry and support calls to and from their company.

Interactive Voice Response or IVR is one of the most common telephone functions in use across the business community and is capable of bringing remarkable benefits to your company. IVR systems allow 24 hour access to a company from its customers via its phone system. In today s busy modern world, most callers expect on first contact with a company, to be handled via some kind of auto attendant or Interactive Voice Response (IVR) system. This method of call handling is generally accepted as long as the caller is given ample opportunity to opt out of the IVR system and be able to speak to a live agent.

IVR systems offer a cost effective and money saving way of handling customer calls twenty four hours a day, seven days a week. The handling of routine phone requests for information can consume a substantial amount of company resources and ultimately money. Interactive Voice Response systems, tailored to a company s requirements can provide much the same information as a live operator at a fraction of the cost both financially and resourcefully. To put things in their most simple form IVR systems let callers interact with your company via its telephone system.

IVR systems hugely reduce customer call handling costs, and can be introduced into your company environment in a number of ways. The most basic IVR systems simply allow you to record a message that is played when a customer presses the appropriate number on the phone keypad. The more advanced Interactive Voice Response systems allow callers to interact with a company on a much greater scale. For example you could set up an IVR to retrieve specific account information that is relayed to the caller through the implementation of text-to-speech recognition technology. This technology allows IVR systems to read specific information from a database and then relate that information back to the customer in spoken format.
Typical IVR - Interactive Voice Response System Applications
The potential applications of IVR systems are virtually endless. IVR systems can be used to automate a wide range of services and requests for information. By combining the input of a caller with tailor made scripts, IVR systems allow callers to call into a company or IVR hosting company using a touch-tone telephone, and then to interact with the system in real time. Below is a list of example IVR applications:
1. Automated account payment systems
2. Customer account information
3 Banking service for account balance transfer information
4 Customer market surveys
5 Emergency notifications
6 Virtual receptionists
7 Call centre automation
8 Order status and tracking
9 Package tracking
10 Virtual PBX s
11 Voicemail services
12 Voice instant messaging
13 Bill reminder
14 Bill collection
15 Telesales
16 Virtual agents
17 Auto attendants
18 Call routing
19 Call recording solutions
20 Plus many, many more
Benefits of IVR Systems
1. Integrated Voice Response systems can be extremely beneficial to companies by cutting down on live call handling time, thus saving money and enabling staff to be free to concentrate on other business areas.


2. IVR systems can benefit callers by either allowing access to personalised information or, directing them to the right department or, by a combination of multiple input types and selections via menu choices involving telephone keypad input and speech recognition.


3. IVR systems allow callers to retrieve or access information quickly with or without additional human assistance.


4. Integrated Voice Response systems allow companies to easily expand their hours of business, without the need for live operators to be on hand. This allows callers to call at their convenience and still be able to carry out a multitude of tasks automatically.


5. Call queuing times to departments within a company can be drastically reduced. With IVR systems, calls can be transferred to appropriate departments through the menu selection process.


6. IVR systems allow company representatives to experience lower call volumes thorough the automation of repetitive tasks. This allows these representatives to manage their calls more efficiently and lets them to concentrate on more important issues.


7. Through the implementation of a good Integrated Voice Response System, companies may actually be able to expand their call capacity and respond to larger call volumes through the correct management and routing of all inbound calls, reducing the handling cost per call ratio.


8. For companies who accept payments via the telephone IVR systems can fully automate this task, allowing them to process transactions anytime of the day, any day of the week.


9. For when call volumes are high, IVR systems allow companies to highlight new products, updates or product information etc while a caller is on hold.


10.Companies are able to monitor call progress and transactions through the use of daily call activity reports.
Customer Premise Equipment (CPE) IVR or Hosted IVR The Choice Is Yours
CPE - This is equipment that is purchased or leased by a customer and is then located, hosted and maintained at the customers site. For most companies this is an expensive way of harnessing the power a good IVR system can bring to any business due to the initial cost of the hardware and installation work that would be required. For those companies that have the necessary funding for CPE there are of course benefits as well as drawbacks. CPE allows you to take full control of your IVR system and will also allow for future company expansion, though many hosted IVR solutions do allow for this also. The main drawback to CPE IVR systems is that you would need continuing technical support and maintenance either from your own internal staff or outsourced to the IVR system provider.

IVR Hosting - If a customer prefers not to host an IVR system on their premises, is restricted by location, lacks IT support or quite simply cannot withstand the initial financial outlay required for outright purchase then a remote IVR hosting solution that can be tailored to a company s requirements could be the answer. This option is particularly attractive for small to medium sized businesses who wish to take advantage of a fully featured Interactive Voice Response system, with a vastly reduced initial capital outlay, as well as eradicating the need for system IT maintenance, and support.

Whichever form of IVR system you decide to implement, it is better to ask the advice of experts before you go ahead and purchase any hardware or sign any form of lease agreement. A good IVR systems provider or IVR hosting company will take the time to sit down with you and discuss your requirements in detail before helping you make a decision on what type of system you should opt for.

Thanks for reading.

Author-Bio: Jason Morris joined http://www.businessphonesystemsdirect.co.uk in September 2004 at the start of their ecommerce directive. He has overseen much of their initial success and continues to amongst other duties provide help, guidance and support with regards to telecoms matters to customers all over the UK and the world. <! *********** End of Main Tech Library Page ********************** !>


---
IVR Software and Business Phone Services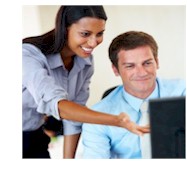 Database Systems Corp. (DSC) offers complete interactive voice response IVR systems and software for small to large organizations. Our IVR solutions support both digital and analog phone lines.

Business and Toll free phone numbers (generally 800 numbers and their equivalent) are very popular for service and sales organizations, allowing customers and prospects to call your organization anywhere in the country. Our IVR software and phone system adds another dimension to the PACER call center solutions.

Contact DSC today. to learn more about our IVR services and IVR application development software.
"Try Before You Buy" IVR Phone Services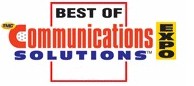 Our award winning IVR application development software and phone system may be purchased or we can provide your organization interactive voice response IVR outsourcing at our own IVR call center. This IVR service option lets you test market any IVR campaign quickly, and if successful, you can very easily bring this interactive voice response application inhouse. This also is a very cost effective alternative to acquiring your own IVR system if the call volume and activity does not warrant the expense of a new phone installation.



---