IVR Software Library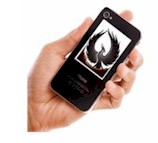 IVR Library Routine Descriptions
The following routine or parameter is maintained in the PACER and WIZARD IVR software library. These routines are developed for programmers who are creating and managing IVR application programs. IVR programs can be written in C/C++ on Windows, Unix and Linux operating environments.



<! ****************** Main Description ******************************>
ivr_speak_text()
int ivr_speak_text(int call, char *text, int allow_interrupt)
The ivr_speak_text function speaks a message to the specified call.
Parameters
int

call

Specifies which call speak to:

CALL_PRIMARY: Speak to Primary Call
CALL_SECONDARY: Speak to Secondary Call

char *

text

Null terminated string containing the text to speak.

int

allow_interrupt

Specifies if a digit can interrupt the prompts. It can be one of the following values.

NO_INTERRUPT: Do not allow prompts to be interrupted by a digit
INTERRUPT: Allow prompts to be interrupted by a digit
Return Value
Returns IVR_SUCCESS on a successful function call. On error the function returns one
of the IVR Error Codes.
Example
if(ivr_speak_text(CALL_PRIMARY,"Welcome To My Company.",INTERRUPT) != IVR_SUCCESS)
   

...handle error;
}

<! ****************** End of Main Body ******************************>