Information
Interactive Voice Response
IVRS
IVR
IVR Outsourcing
Virtual ACD Systems
IVR Systems
Messaging Service and Systems
Inbound Call Center
Text To Speech Software
Interactive Voice Response System
IVR Software Library
IVR Solutions
IVR Services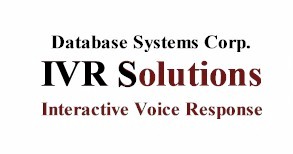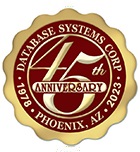 IVR Software Library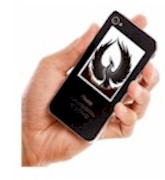 Our IVR libary lets programmers develop "Open" IVR applications on Windows, Unix and Linux operating environments. IVR (Interactive Voice Response) systems allow the access of data and information through simple phone responses. Callers can perform Self-Help functions such as obtaining account information or the nearest location of stores or service centers by simply responding to questions or prompts provided by the phone system. Call centers can become instantly more productive by letting the phone system gather caller information, verify caller identity, and if necessary determine the best service representative to handle this call. IVR applications can reduce customer service costs and enhance any call center by:
Extending hours of operation (24 by 7)
Automating routine tasks, freeing agents to concentrate on more complex service requests
Speeding response times to callers
Expanding call capacity faster and at a lower cost
Providing multi-lingual support
Reducing the cost of call center agent turnover
Such benefits can show an immediate return on investment and make your call center even more profitable.
"Open" IVR Environment
Our Software Development Toolkit allows C/C++ programmers to create IVR applications on a wide range of Linux, Unix and Windows servers. Most IVR systems are built into the phone system or are self contained programs running on a separate system, allowing limited access to outside applications.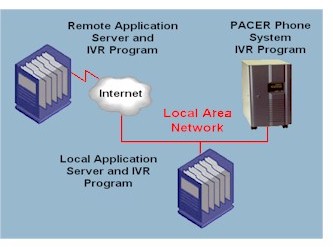 PACER and WIZARD IVR systems operate in a client/server environment and the script that controls our IVR systems can be developed on the Pacer Phone System, on a system residing on the same network as the Pacer, or even on a system that resides on the Internet. This interactive voice response program can run on the same server that contains your data and application programs. There are several advantages to using this technique. IVR applications now have complete access to all the information available to your existing database programs. The IVR system can perform functions such as dealer lookup, account update, or information access, and simply pass the results back to the PACER interactive voice response system to be played to the caller.

IVR applications can be developed using traditional programming languages such as C, C++, or even COBOL through a rich set of IVR software API's. We also provide you with our own IVR software scripting language called EZTRAN (which runs on Windows, Unix, or Linux) for the development of IVR applications.
IVR Software Features
The PACER and WIZARD IVR functions in a client/server environment, where the controlling program for the IVR actually runs on the same server as TELEMATION, our CRM application program. There are several advantages to this approach. First, the IVR program now has complete access to all of the same information as TELEMATION, so it can actually perform call center functions such as dealer lookup, account information access and update, etc. and simply transfer the result information to the PACER phone system to be relayed to the caller. Maintenance and control can likewise be centralized. To facilitate the development of flexible IVR scripts, DSC has modified its programming language, EZTRAN, to include new IVR commands to direct the flow and control of these scripts. Thus, existing PACER and TELEMATION users do not need to learn a new IVR script language. Some of the basic features of the PACER-IVR system are:
Analog and Digital Phone Support
Client/Server Architecture
DNIS Controlled
Inbound and outbound call processing
Record messages
Play Music on Hold
Multiple IVR Scripts
Play Message and Prompt
Play mixture of recorded message and text
Phone Key Input
User Navigation and Selection
Voice Mail
EZTRAN Flow Control
Database Access and Update
Text To Speech (TTS)
Access and perform TELEMATION functions
IVR response logging and reports
IVR Operation
Upon receiving a call, the PACER phone system uses the DNIS to check for an IVR script. The IVR CLIENT process invokes a server process on the application server and starts a two-way communication with the IVR SERVER. An EZTRAN program controls the flow of the IVR Script by prompting the caller and requesting key input or directing the caller to another DNIS, extension, or Voice Mail. In the process, this EZTRAN program can perform any TELEMATION function including report generation, customer information lookup, etc. PACER IVR can also initiate outbound calls and prompt the called individual with the same messages (and text) and accept phone key input from this individual as well. The caller and called individual can likewise be "connected".
PACER and WIZARD IVR Administration
The PACER and WIZARD phone system now includes a new setup window for IVR scripts. Upon definition of a DNIS entry, the administrator can designate that callers on this DNIS will be automatically routed to an IVR script.
Future IVR Features
Speech To Text (STT) and Voice Recognition
Randomized Response
Smart IVR features such as learned response priority
Advanced reporting facilities
TABLE OF CONTENTS
Functions