Products / Information
IVRS Software
IVR Hosting
Virtual ACD Systems
Call Center Outsourcing
Toll Free Phone Service
IVR Development
IVR Programming
Inbound Telemarketing
IVR Management
Telephone Answering Service
Call Routing
Auto Attendant
Outbound Telemarketing
Message Services
IVR Solutions

Call Center Products and Services
Since the Company's inception in 1978, DSC has specialized in the development of software productivity tools, call center products, cti software with computer telephony interfaces, and call center predictive dialers with predictive dialing software and IVR software. These products have been developed to work in a local area network and over the internet. Although each of these products stands alone, they all work in a totally integrated fashion and are designed to provide you with a one stop call center solution. The following is a summary of these products and services.


Predictive Dialer
The PACER phone system is a state-of-the-art predictive dialer that handles inbound and outbound phone calls for small to large call centers. Calls are either initiated by the phone system or accepted from the outside and distributed in an intelligent fashion to your service agents using ACD systems. Developed with industry standard components (Dialogic, Intel, and Windows), the PACER phone system has features and functions that can only be found in large scale PBX's, but at a fraction of the cost. And the PACER has predictive dialer capability that cannot be found in most of these larger phone systems. With the optional IVR systems available with the PACER predictive dialers, callers can perform self-help functions without speaking with your agents by making simple selections using the keypad on their phone sets. Plus the PACER predictive dialers can connect calls to your employees who are working at home or in remote offices.
IVR Software / IVR Services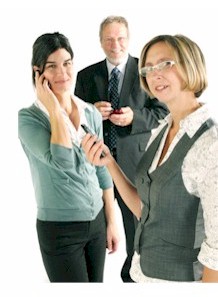 Toll free phone numbers (generally 800 numbers and their equivalent) are very popular for service and sales organizations, allowing customers and prospects to call your organization anywhere in the country at no charge. Our IVR system adds another dimension to our PACER call center solutions. An Interactive Voice Response (IVR) processes inbound phone calls, plays recorded messages including information extracted from databases and the internet, and potentially routes calls to either inhouse service agents or transfers the caller to an outside extension. This custom IVR service enhances the PACER's current robust features of predictive dialing, ACD, and digital call recording. This 800 number system acts as a toll free answering service, front ending your phone, collecting useful information from a caller before the call is transferred to an agent. And the IVR system could fulfill the caller's request without a transfer. The PACER IVR software solution gives your organization a 24 by 7 capability, providing around-the-clock information to your callers.
ACD Systems
A basic ACD system processes incoming telephone calls on a first come first serve basis. The system typically answers each call immediately and, if necessary, holds it in a queue until it can be directed to the next available acd call center agent. When an agent becomes available, the agent serves the first caller in this queue. However, PACER ACD systems do far more than simply process calls in sequence. The PACER ACD software manages multiple call center queues, keeps a log of call group activity, and uses the PACER's Executive to monitor activity, analyze queues, agents, hold time and much more. And depending upon user defined business rules, the PACER automatic call distribution systems create different processing paths for different callers. For example, individuals calling a special number can be routed for priority handling. Customers placing orders can be distinguished and given a higher priority than those seeking general information. However a call center¹s business rules may be configured, the ultimate goal should be to serve every caller quickly and efficiently to meet customer service expectations. With the optional PACER IVR, those who do wait in an ACD queue can be reassured with recorded announcements, music, or weather and news channels. Thresholds can also be configured into the system to minimize delays and divert calls to alternative queues ensuring no person waits too long.
Voice Recording Systems
The PACER phone system is designed to be a complete call center solution including Predictive Dialing, ACD, IVR, and Digital Voice Recording. Recording can be an invaluable feature in your call center, helping you monitor agent performance while performing quality assurance tasks. Order entry verification and confirmation can be easily accomplished when your calls are recorded. Digital message recording is also another means or media for your customers to communicate with you. Database Systems Corp. introduced its Digital Call Recording and Retrieval System (DRRS) to enhance your call center performance by providing you with all of these recording functions. Together with our CRM and CTI products, Database can provide you with a total solution. Using our PACER call recording feature, call centers now have the ability to record and retrieve phone conversations in real time. Administrators can selectively record specific agents, all agents, certain campaigns, randomly, or even provide an agent with the ability to record on demand. Additionally, the recording option can be customized to meet virtually any set of business rules. Finally, since our digital call recording system was developed by DSC, support is performed by just one vendor, not many.


TELEMATION CRM Software
Customer service is vital to maintaining successful business relationships. Providing accurate and timely information in a professional manner is the key to any call center operation. Telemation CRM software was built on this foundation. But the flexibility to change is just as important in this dynamic business environment. Telemation call center software was designed with this concept from the very beginning. That is why call center managers, with unique and changing requirements, have chosen and continue to use Telemation CRM software as their solution.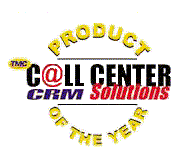 And Telemation contact management software is ideally suited for call center service bureaus. When you need to quickly implement a new program or change existing campaigns, Telemation is the CRM software solution of choice. Each call center is unique and today's Customer Relationship Management software must address this. Telemation has the power and flexibility to manage virtually any call center operation, no matter how large or small. With our toolkit approach to call center solutions, Database empowers you with the ability to create and manage virtually any number of marketing and sales campaigns. With Telemation call center software, you are never locked into CRM systems that cannot grow with your changing needs. You are not restricted by your technology provider because we give YOU the ability to customize and tailor your call center. Just ask our customers.
Computer Telephony Software
Database Systems Corp. Computer Telephony Software is a rich set of phone software library routines that enable your application programs to control your phone system. Our CTI software lets you increase employee productivity, enhance customer service and reduce costs by combining the capabilities of our PACER phone system with the custom functionality of your Windows, Unix or Web applications. Data collected by your phone ACD (Automatic Call Distribution) or IVR (Interactive Voice Response) systems can be passed to your existing PC, Unix or Web applications through our cti software. The PACER predictive dialer can automatically call your customers and pass only connected calls to your agents. With our computer telephony software, your telephone and computer work together to provide cost-saving benefits.


Voice Broadcasting Systems
With our PACER call center phone system, we can broadcast voice messages using our voice broadcasting systems and outsourcing services. Pre-recorded messages can be played to either answering machines or to individuals informing them of civil alerts, community events, upcoming individual appointments, or simply notifying them of a special marketing promotion. Different messages can be played to an answering machine versus an individual. Simple to complex scripts can be developed for touchphone response. Calls can be directed to operators that are standing by or can be transferred to outside third parties. Personalized information from your custom database (such as name, appointment date and time) can be included in voice messages. In some campaigns, you may only want to leave a message if an answering machine is detected. In other campaigns, different messages can be played based upon contact with an answering machine or a person and based upon the time of day. An individual could be given a message with selection options using our IVR system. Calls can be routed to a remote company representative or to a group of service agents. Multiple message campaigns can be performed at the same time, each with its own set of business rules. Our Voice Broadcast system can conform to your specific requirements.
Telecommuting and Remote Agent Products
With technology from Database Systems Corp., the concept of a virtual call center is now a practical reality. Consider having your call center workforce accepting and making calls from remote offices or even from home. Also consider having monitoring and control technology in place to make this scenario possible. Perhaps even your supervisors are working from home as well. Also consider having a phone system that answers your customer inquiries on its own, but with agents available if ever needed. This phone system can even contact your customers or prospects with announcements and alerts.
Phone Applications



Contact Database to learn more about our Predictive dialers with IVR systems and voice broadcasting services.