Directories
Voice Services
Call Services
Phone Services

Call Services Directory
Call Center Services
Conference Call Services
Call Answering Services
Customer Call Centers
Contact Center Outsourcing
Contact Center Consultants

Voice Products
Contact Center Outsourcing
Call Center Outsourcing
Hosted IVR
IVR Outsourcing
XML Phone Message
Reminder Service
Announcement Service
Telemarketing Services
Message Service
Inbound Outbound Telemarketing
IVRS

Telemarketing Calling Services
Outbound Call Center
Inbound Call Center


Call Services Directory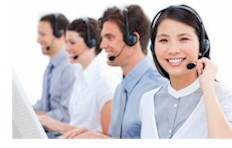 Database Systems Corp. (DSC) provides call center technology including phone systems and call center software. EasyIVR is our service division providing Interactive Voice Response and Voice Broadcasting phone services.

The following is a list of organizations that according to their website descriptions provide voice products and services that are complementary to our product offerings.

Database Systems Corp. does not promote or endorse any company on this list. These websites promote various types of call services including:
Call Center Services
Conference Call Services
Customer Call Center Services
Contact Center Outsourcing
Call Answering Services
PLEASE NOTE Information presented on this page was provided by each company or found on the website listed with this company. Database Systems Corp. does not warrant the accuracy of this information. For current information, please visit the website listed with each organization.


---
Call Service Organizations
Call Services Providers(alphabetically)
Acena Group, Inc. - www.acena.com

Acena is one of the nation's premier providers of outsourced customer contact solutions with a proven track record of success for companies ranging in size from start-up to today's top fortune 1000 companies.

By combining state-of-the-art technology, rigorous training and solid practices, and over 10 years of successful experience in the call center and answering service industries, Acena's solutions underpin the success of thousands of businesses across North America and abroad. Acena provides Inbound Call Center Services ranging from Traditional Telephone Answering Services, Medical Answering Services, to more Enhanced Inbound Call Center Services including Customer Acquisition, Order Taking Appointment Scheduling and more.



Airpage - www.airpage.net

Why outsource call center services?

AIRPAGE state-of-the-art equipment and facilities



Full range of integrated Live Operator, automated, and internet enabled answering services with over $350,000 Call Center Management equipment
You have no equipment purchases or obsolescence worries
Easy, flexible expansion to add professional answering services and for business growth
---
Page [1] [2] [3] Next
---
Product Information
Contact Database to learn more about our call center products including our interactive voice response and voice broadcasting services.