Directories
Voice Services
Call Services
Phone Services

Call Services Directory
Call Center Services
Conference Call Services
Call Answering Services
Customer Call Centers
Contact Center Outsourcing
Contact Center Consultants

Voice Products
Contact Center Outsourcing
Call Center Outsourcing
Hosted IVR
IVR Outsourcing
XML Phone Message
Reminder Service
Announcement Service
Telemarketing Services
Message Service
Inbound Outbound Telemarketing
IVRS

Website Information
Phone Answering Services
Outbound Calling Services
Contact Center Phone Service
Contact Center Outsourcing


Call Center Services Directory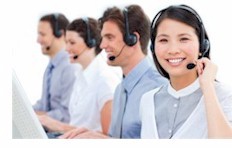 Are you looking for call center service providers?

Database Systems Corp. (DSC) provides call center technology including phone systems and call center software. EasyIVR is our service division providing Interactive Voice Response and Voice Broadcasting phone services.

The following is a list of organizations that according to their website descriptions provide voice products and services that are complementary to our product offerings.

If your organization provides calling services and if you would like your website included in this directory, please use our Submit Call Services Website form. It's FREE and simple to add your website.

PLEASE NOTE Information presented on this page was provided by each company or found on the website listed with this company. Database Systems Corp. does not warrant the accuracy of this information. For current information, please visit the website listed with each organization.


---
Call Center Service Providers
Featured Call Center Services Websites
EasyIVR - www.easyivr.com

We offer complete inbound call center services as well as contact center outsourcing.

Our inbound call center service center processes phone calls using an interactive voice response (IVR) system that answers toll free number phone calls without an operator.

Our outbound call center outsourcing services include message broadcasting that allows you to send simultaneous messages to clients or prospects without the need for operators.



Call Center Services Websites (listed alphabetically)
24-7 INtouch - www.24-7intouch.com

Messaging services are cost effective ways for businesses to handle after hour calls or when staff are unavailable. One third of callers to your business will not leave a message if the call is answered by a voice mail. An answering service is more than just someone answering your calls, to your customer, we are your business. Our professional staff will insure your callers are greeted by a courteous and helpful voice and will insure you receive accurate messages in a timely manner.



Accolade Support - www.accoladesupport.com

Accolade Support provides call center services on a 24x7 basis with 100% U.S. based agents and plans to fit the needs and budget of almost any size company. Whether your organization requires an inbound call center for catalog or online sales, custom technical support, help desk, order taking, order entry, reservations, telesales, customer service, or answering services, Accolade Support is the perfect call center solution for almost any business.



CallCenterExpress - www.callcenterexpress.com

CallCenterExpress is a revolutionary concept in call center technology. Offered as a subscription-based hosted service, it can quickly provide companies of all sizes with world-class contact center functionality, without the traditionally associated expense of customer premise equipment.



Contactual, Inc. - www.contactual.com

Contactual is the most reliable, scalable and easy-to-use On Demand contact center on the market today. Contactual is the only On Demand contact center that is 100% provisioned over the Internet, so you can be up and running in just a few hours, and your agents can be anywhere. All you need is a phone and a browser. No specialized hardware, no telecom requirements, no up-front capital expenditures -- Contactual is the easiest way to set up a world class call center.



Communications Technology Of America - www.comtecus.com

At ComTec, our goal is to provide the best in telephone answering services. We have integrated state-of-the-art technology with excellent customer service to give you an industry-leading nationwide bilingual phone answering service. For exceptional telephone answering services customized to fit your business, turn to ComTec.



Daksh eServices - www.daksh.com

Daksh eServices is the fastest growing Business Process Outsourcing (BPO) services provider in India. We manage customer care services and back office processes for leading global organizations in the domains of banking, insurance, financial services, travel, technology, telecom and retail. Our services include customer care, technical support, data conversion, collections, telesales, transaction processing and other value additions.



NuComm International Solutions Inc. - www.nucomm.net

NuComm International Solutions Inc. brings the "best practices," expertise and successful techniques of leading contact center operations to your business.

If you are responsible for driving performance and getting results in a call center or other customer relationship management (CRM) environment, you can benefit from the wide range of support offered by NuComm International Solutions.



Pearson NCS - www.pearsonncs.com

Pearson NCS currently manages more than 35 domestic and international call center projects with call volumes ranging from small (100 calls annually) to large (15 million calls annually). We have handled over 70 million inbound calls since 2000.

Pearson NCS trains its Call Center workforce to use a broad and flexible range of tools. Our sophisticated knowledge base allows our customer service representatives (CSRs) to access information quickly and easily. Bilingual personnel meet the needs of the Spanish-speaking population, and we provide customized technology and sensitivity training to help serve special needs populations.



Tel*Assist - www.telassist.com

Tel*Assist Call Center Outsourcing Services reliably responds to your call management challenges by developing a complete communications plan for your business. With expertly trained staff, Tel*Assist provides call center services days, nights, weekends and holidays. Through customer service and operational expertise, Tel*Assist provides a full range of call center services, including program building for customer support, order taking, dispatch and tier 1 help desk.



Telegenisys India - www.telegenisys.com

Telegenisys India Pvt. Ltd is pimarily focused in providing a full spectrum of BPO - Business Process Outsourcing Services in the area of software design and development, call center/customer support, accounting, administration, inventory management, data entry services, research, CAD Design Support, insurance and risk analysis for medium sized enterprises.



Triplefin - Contact Center Outsourcing - www.triplefin.com

If it's too expensive to provide in-house customer service or if you need additional support, Triplefin can design a program to specifically meet your needs and budget levels.

We have extensive experience in managing our clients' customer relationships, from providing customer care, to serving as the primary point of contact with our clients' customers.



---
Product Information
Contact Database to learn more about our call center products including our interactive voice response and voice broadcasting services.