Information
Virtual ACD Software
IVR Zip Code Locator
IVR Technology Company
Delivery Confirmation / Verification Service
Answering Systems
Phone Answering Software
IVR Customer Satisfaction Surveys
Telemarketing Services
IVR Management
Toll Free Services
Telephone Answering Service
Call Routing
Auto Attendant
800 Number Services
Inbound Call Center Services
Business Phone Services

Website Information
Message On Hold
On Hold Messages
Music On Hold
IVRS
IVR Software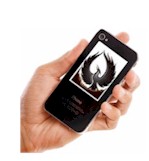 IVR Solutions
This section of our technical library presents information and documentation relating to IVR Development and custom IVR software and products. Business phone systems and toll free answering systems (generally 800 numbers and their equivalent) are very popular for service and sales organizations, allowing customers and prospects to call your organization anywhere in the country. The PACER and WIZARD IVR System is just one of many DSC call center phone system features..

What Is IVR?. An Interactive Voice Response (IVR) processes inbound phone calls, plays recorded messages including information extracted from databases and the internet, and potentially routes calls to either inhouse service agents or transfers the caller to an outside extension.

Contact DSC today. to learn more about our IVR services and IVR application development software.


---

<! *************************** Main Article ******************************************* !>
On-Hold Messaging
---


The following is an extract from the article "The Benefits and Dangers "On-Hold" Messaging" by Wendy Brown, Director of Public Relations, AMTC

"With interest rates down, more and more families are moving out of apartments and buying homes. That means landlords need to work even harder to fill vacancies. We all know searching for an apartment can be a long and tedious task. And there is nothing more frustrating for a potential renter than being put "on-hold" while trying to obtain information.

Messages-on-hold allows landlords to turn "on-hold" time into marketing time. Rather than hear silence while on the phone, or a radio station that may play an ad for the competition, potential tenants hear customized messages. For instance; apartment amenities, nearby shopping and so on. This marketing tool allows landlords and apartment communities to make a great first impression to potential new renters and a way to relay fresh information to existing ones.

Over the past 10 years, all types of industries have embraced telephone "on hold" messages as a marketing staple. Unfortunately, this popularity has generated legions of upstart "on hold" vendors, many with questionable business practices, and apartment communities have found themselves entangled in expensive and unfavorable arrangements. With this industry still struggling, it's a situation no landlord can afford.

Avoid any vendor that insists on a contract for ongoing monthly or annual fees. Vendors that insist on a service contract are hoping you'll forget to use the service, resulting in a "money for nothing" windfall for them. If a vendor does a good job initially, you'll likely return for updates when you need them. Anyone that tries to lock you into a service contract obviously isn't confident that his quality of service will make you want to return. A quality vendor will gladly sell you a player with an initial message production, and then sell you updates when you need them. "Pay as you go" means no risk...."


---

To view the entire article, please contact Wendy Brown. Wendy Brown is Director of Public Relations for Applied Media Technologies Corporation, (AMTC) a Florida based electronics manufacturing company. AMTC is the market leader in "on hold" messaging systems and pioneered the use of CD and removable memory stick technology in "on-hold" player equipment. www.amtc.com <! **************** End of Main Tech Library Page ******************************** !>


---

Contact DSC today. to learn more about our IVR services and IVR application development software.


---