Information
Virtual ACD Systems
IVR Zip Code Locator
IVR Technology Company
IVR Vendors
Call Reminders
Announcement Service
Late Payment Reminder
TDD / TTY Phone Messaging
Telephone Answering Service
800 Answering Service
Outbound Telemarketing Services
Message Services
Call Center Outsourcing
Toll Free Phone Service
Inbound Telemarketing
Voice Broadcast Software

Website Information
Help Desk IVR
Customer Self Service IVR
IVRS
IVR Software
Hosted IVR
IVR Hosting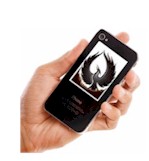 IVR Solutions
This section of our technical library presents information and documentation relating to IVR Development and custom IVR software and products. Business phone systems and toll free answering systems (generally 800 numbers and their equivalent) are very popular for service and sales organizations, allowing customers and prospects to call your organization anywhere in the country.

The PACER and WIZARD IVR System is just one of many DSC call center phone system features..

What is Interactive Voice Response?. An Interactive Voice Response (IVR) processes inbound phone calls, plays recorded messages including information extracted from databases and the internet, and potentially routes calls to either inhouse service agents or transfers the caller to an outside extension.

Contact DSC today. to learn more about our IVR services and IVR application development software.


---

<! *************************** Main Article ******************************************* !>
IVR and Customer Service
---


The following is an extract from the article entitled "Whatever happened to customer service?" by Bruce Horovitz, USA TODAY.

"Ron Kaufman was the absolute wrong guy to put on hold.

All he wanted was to talk to a real person to get help making a major change to his business-class tickets to London. But Expedia put him on hold. That was just the beginning of his journey into phone hell. The kindly operator who finally tried to help was, in turn, put on hold by yet another employee. Kaufman suddenly found himself in a double holding pattern.

About a half-hour later, a frustrated Kaufman hung up. Then, the international customer service consultant — and author of Up Your Service! —took matters into his own hands. He signed off his laptop and marched to a travel agency down the street where a real person booked the $9,000 trip.

His advice to folks who make online travel bookings with even a remote possibility of future changes: Forget it. "Book it with a human," he says.

But where to find that human?

There was a time when companies actually employed people whose jobs were to help customers. They were called operators. Or customer service agents. Or salespeople. But it's rarely people who help people anymore. It's machines. And computers. And automated recordings. Result: Customer service complaints are on the rise —even though many complaints never actually reach a human being.

Expedia executives say employees went the extra mile — though unsuccessfully — to help Kaufman. In fact, the company just earned the Good Housekeeping magazine seal of approval for its outstanding service.

But Kaufman isn't impressed. Expedia later informed him of a special VIP phone number for its best customers. Kaufman phoned that number. After sitting on hold for too long, he hung up. Again.

"If it gets any uglier," says Bob Chatham, principal analyst at Forrester, a high-tech research specialist, "companies may be (legally) forced to disclose to consumers how to reach a human being."

Until then, many companies will continue to reduce workforce and invest in software that doesn't need a paycheck, health insurance or paid vacation. American companies will spend a record $8.5 billion on call center software this year, estimates Datamonitor, a corporate research and consulting firm.

With good reason. The typical service phone call — involving a real person — costs a company $7. An Internet transaction, with a person responding, costs $2.25. But a self-service phone call — with no human interaction — costs less than 50 cents, says Lance Fried, marketing director at TelephonyAtWork, a call center vendor.

How bad is it?

Just how badly has the nation's customer service degraded?
•On the phone. Some 80% of the nation's companies still haven't figured out how to do a decent job getting customers the assistance they need, says Jon Anton, who oversees Purdue University's Center for Customer-Driven Quality and is research director at the consulting firm BenchmarkPortal.

•Online. Some 35% of all e-mail inquiries to companies don't get a response within seven days, according to industry estimates. And about 25% never get a response at all, Forrester estimates.

•In "IVR" hell. To save on labor costs, many of America's largest companies have installed software that the industry calls Interactive Voice Response (IVR) systems. Yet more than 90% of financial service consumers say they don't like these systems, Forrester reports.

•In a rage. Nearly one in three customers say they have raised their voices at customer service reps and nearly one in 10 say they have cursed at them over the past year, according to a national phone survey by Customer Care Measurement & Consulting.

•In response. Two-thirds of the estimated 800,000 consumer complaints that have been passed along over the past three years to PlanetFeedback.com's troubleshooting Web site share the same theme: not getting a response from a company, says Sue MacDonald, marketing director.
The sad irony: This decline in service comes at a time when Federal Reserve Chairman Alan Greenspan has professed that the nation's economy has evolved into a true service economy.

To view the entire article, please visit the following site:
http://www.usatoday.com/money/economy/services/2003-09-25-services-frontcover_x.htm.


---