Information
IVR Customer Satisfaction Surveys
Telemarketing Services
Toll Free Services
Telephone Answering Service
800 Number Services
Inbound Call Center Services
Business Phone Services
IVR Solutions
IVR Service
IVR
IVR Systems
VUI Voice User Interface
IVR Development Systems
IVR Programming
IVR Design

Website Information
IVRS
IVR Software
Hosted IVR
IVR Hosting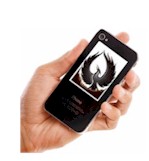 IVR Solutions
This section of our technical library presents information and documentation relating to IVR Vendors and custom IVR software and products. Business phone systems and toll free answering systems (generally 800 numbers and their equivalent) are very popular for service and sales organizations, allowing customers and prospects to call your organization anywhere in the country. The PACER and WIZARD IVR System is just one of many DSC call center phone system features..

What is Interactive Voice Response?. An Interactive Voice Response (IVR) processes inbound phone calls, plays recorded messages including information extracted from databases and the internet, and potentially routes calls to either inhouse service agents or transfers the caller to an outside extension.

Contact DSC today. to learn more about our IVR services and IVR application development software. <! Main Body of Tech Library Section>
Voice recognition frees hands; boosts customer service
By Lisa Valentine, a freelance writer based in Ballston Spa, N.Y.

By simulating the human "touch," voice recognition improves on the original

Have you ever tried to use your cell phone to check an account balance while driving? It goes pretty well until it's time to enter your account number. Even those of us adept at multi-tasking have trouble using Touch Tone and keeping steady at the wheel. (Not to mention it's illegal to do this in some states!)

Enter automated speech recognition (ASR), which converts the spoken word into information that computers can "understand" and uses complex statistical modeling to characterize speech.

So, instead of entering your account number by pushing buttons, you say it. Rather than "press 1 for checking," you simply say "checking."

A handful of banks, including First Union National Bank, Bank of America, and Lloyds TSB Bank, are using ASR in "directed response" systems, where the system prompts customers for the correct response by asking questions such as "Do you want to access your checking or savings account?"

Financial services, telecommunications, and travel have been among the early adopters of the technology. In financial services, banks have lagged behind brokerages, which have adopted ASR with open arms, partly because of the complexity of stock transactions that make interactive voice response (IVR) menus a nightmare for brokerage customers. ASR flattens the menu structure and also eliminates the annoyance of converting a stock ticker into a numeric entry.

ASR has been slow to catch on in retail banking in North America, taking a backseat to other technology investments such as internet banking, says Jerry Silva, senior analyst, Tower Group, Needham, Mass. But, ASR in banking "is ready to take off" says John Shea, director of product marketing for ASR vendor Nuance, Menlo Park, Calif., with very successful ASR implementations by large financial institutions serving as the catalyst for mass acceptance.
Benefits of ASR
Banks that deploy ASR benefit by reducing operational costs and improving customer service. The cost reduction figures for a large call center can be impressive. Tower Group estimates that most bank call centers handle about 80% of their customer calls through an IVR system. And although these automated calls are less expensive than calls using a live agent, the menu complexity of IVR requires long call times-a significant expense in 800 charges for banks with large call volumes. (A recent Purdue University study reports that ASR reduces the average call time of an IVR call by 35%.) Also the frustration of working their way through IVR menus causes some customers to "zero out"-pressing zero to speak with a live agent, negating any cost benefits of the IVR and potentially alienating customers.

In addition, some banking transactions, such as registering bill payees, are very difficult, if not impossible, to do by pushing phone buttons. These types of transactions require a live agent. An ASR system could handle these more complex-and usually fee-based-transactions much less expensively than an agent-assisted call. (The Purdue study puts the cost of an agent-assisted call at $4, compared with 45 cents for a ASR call.) For the 15% of U.S. consumers who still use rotary phones, IVR isn't an option. Even moving a percentage of these customers from live agent calls to an ASR system represents a significant savings for large call centers.

The speech recognition engine is a complex set piece of software and is therefore expensive. Costs to ASR-enable a call center can run anywhere from $50,000 to a million dollars and above, depending on the size of the application. Even with this expense, Tower Group's Silva estimates the ROI on an average 100-agent call center at a speedy 12 months. Vendors such as Shea put the ROI time for large institutions at six months or less.

But call volume-and the associated cost savings-is not the most important issue when deciding whether ASR is right for your bank, says Dennis Behrman, senior analyst, Meridien Research, Newton, Mass. More important is the complexity of the business. He stresses that rather than focusing on number of transactions, banks need to determine whether or not the type of functions they want to automate will work best with ASR. Others, such as Steve Chambers, vice-president of worldwide marketing for SpeechWorks, Boston, Mass., say that the business case for ASR is a numbers game. Simply put, the higher the call volume, the higher the savings and the faster the ROI. Although unable to give specifics, First Union National Bank's V-Channels Manager Wendy Beaupre calls the business case ROI for their SpeechWorks ASR system "compelling." First Union's call center handles approximately 10 million calls per month, and implemented a SpeechWorks ASR system last fall to improve service and cut costs.
Customer service improvements
For Mission Federal Credit Union , a $1.3 billion assets institution based in San Diego, improving member satisfaction was the major impetus to implement an ASR system from SpeechWorks, says Nina Saavedra, Mission Federal's senior project specialist.

After an initial two-month pilot where they tested the system with a group of employees as well as a group of selected customers, Mission Federal will be live by the time this issue goes to print, and plans to offer both the ASR and IVR systems to their members for 90 days. After 90 days, the IVR will be turned off, and members can either use the ASR or speak to a live agent. During the pilot, the majority of members using the test system were very excited, according to Saavedra. This should bode well for the future success of the system.

How you introduce ASR to your customers is extremely important, says Meridien Research's Behrman. The application should be bullet-proof, so banks should "test, test, test" the application before rolling it out. "One single, negative customer interaction can make or break the customer relationship," he warns.

Although the main benefit to the ASR will be better member service, Mission Federal is predicting an ROI of less than three years. The CU had been using an IVR from InterVoice-Brite for about nine years which handled 80% of their 2 million calls per year. They're hoping that the SpeechWorks system will encourage even more members to use the telephone banking channel.
The IVR-ASR connection
Speech recognition technology has been around since the 1970s when it was developed primarily to assist the disabled. Back then, the recognition systems had to be trained to understand each individual person. Today's systems are speaker independent and boast recognition rates of 98% or better, even with regional accents and dialects.

Banks with an existing IVR system don't have to scrap the old system since the ASR system typically sits on top of the IVR. Both SpeechWorks and Nuance, the major ASR vendors in North America, have partnerships with IVR vendors, including InterVoice-Brite, based in Dallas; Syntellect, in Phoenix; and Nortel Networks, which got into the field with the acquisition of Brampton, Ontario-based Periphonics in late 1999.

Because of the close partnerships between speech recognition providers and IVR vendors, integrating an ASR to a bank's existing IVR system typically goes "fairly well," says Tower Group's Silva. But ASR is not a quick plug-and-play application. The challenge is not in integrating the technology, but in designing the customer menus. "Designing the user interface is the toughest part, not the technology," Silva explains.

First Union continues to offer Touch Tone banking along with the ASR system. Offering customers telephone banking via live agent, Touch Tone, and speech recognition is an important part of First Union's strategy of "when, where, how you like" banking, says Beaupre. Using the ASR, customers can make general banking inquiries or complete checking, savings and loan transactions. They can also do basic tasks like statement copy ordering, check reordering, or accessing "mini-statements."
ASR future trends
Good news for banks is coming in the form of ASR standards. VoiceXML is becoming the de facto programming standard for speech systems, eliminating the need to build ASR systems to a particular IVR system. The use of VoiceXML will also enable banks to use their current cadre of web developers to write voice applications, says Nuance's Shea.

One of the next steps in ASR is natural language processing, or NLP. This will allow a customer to initiate an entire transaction in one flowing sentence, rather than relying on the directed response that happens today. So, a customer can say, "Transfer $5,000 from my savings account to my checking account." Or, better yet, 'Help, I'm in Paris and I've lost my wallet. Can you help?' "[NLP] will make the customer service experience closer to live human interaction than it has ever been through an automated channel," says Silva.

Another major leap in ASR is voiceprint authentication where the ASR recognizes a customers voice, eliminating the need for the customer to enter their account number and PIN for identification. Some say the technology is still plagued by "false negatives" where the ASR does not recognize an authorized customer due to something as routine as a head cold. Tower Group's Silva doesn't believe that voiceprint authentication, which he pegs with a current success rate of 90% or so, is not yet ready for banking. But Shea states that Nuance's voiceprint authentication boasts a 99.9% success rate-even taking into account the common cold-and says that about 40% of their pipeline customers are looking at voiceprint. (Charles Schwab is live with Nuance's voiceprint product.) SpeechWorks' Chambers agrees, saying that banks will begin deploying the technology in 2002 and says that banks are seriously looking at SpeechSecure, the company's voiceprint product. First Union's Beaupre concurs that First Union is considering the technology.

By Lisa Valentine, a freelance writer based in Ballston Spa, N.Y. <! End of Main Tech Library Page>