Information
Virtual ACD Software
IVR Zip Code Locator
IVR Technology Company
Delivery Confirmation / Verification Service
Answering Systems
Phone Answering Software
Interactive Voice Response System
IVR Customer Satisfaction Surveys
Telemarketing Services
Toll Free Services
Telephone Answering Service
800 Number Services
Inbound Call Center Services
Business Phone Services

Website Information
IVRS
IVR Software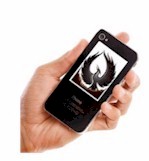 IVR Solutions
This section of our technical library presents information and documentation relating to IVR Development and custom IVR software and products. Business phone systems and toll free answering systems (generally 800 numbers and their equivalent) are very popular for service and sales organizations, allowing customers and prospects to call your organization anywhere in the country. The PACER and Wizard IVR systems add another dimension to our call center phone systems and solutions.

What is Interactive Voice Response?. An Interactive Voice Response (IVR) processes inbound phone calls, plays recorded messages including information extracted from databases and the internet, and potentially routes calls to either inhouse service agents or transfers the caller to an outside extension.

The following is an article relating to the IVR market including tips and best practices as well as product and answering service information.


---

<! *************************** Main Article ******************************************* !>
If You'd Like A Female Voice For Your IVR, Press 1...
By CommWeb

We never gave much thought to where you might go to find voiceover talent for telephony apps such as interactive voice response (IVR). But, as the sophistication of speech recognition technologies continues to advance (and the cost continues to decrease), speech-enabled telephony apps are going to play an increasingly important role in the call center and in general enterprise communicationsóso it makes sense to select your voice talent pretty carefully.

When we got a note from Canada-based voiceover talent agency Interactive Voices discussing their services, we were intriguedówell, that and we figured that listening to their voice artists' samples for a few hours beat working.

Interactive Voices, provider of voiceover talent services, features voiceover talent that specializes in recording telephone applications for voice mail broadcasts and greetings, auto attendants, interactive voice response, on-hold messaging, and on-going telephony work. Clients can find and hire voice over talent for telephone projects by browsing the Featured Voice Talent Telephone category on the company's website, by posting a project and requesting quotes, or by using the search tool to locate professionals who meet their specifications.

Company CEO David Ciccarelli says, "Businesses that heed telephony etiquette retain callers and generate sales. At Interactive Voices, our professional voice over talent will turn waiting time into selling time, maximizing the effectiveness of corporate on-hold marketing while educating a captive audience using this vital public relations tool."

Here are some thoughts, straight from Interactive Voices, on ways companies can use IVR to boost sales and customer service levels:
When a customer first calls a business, they are welcomed by the company's auto-attendant. The interactive voice response (IVR) informs the caller of the options available to them, interacting with the caller through a series of frequently asked questions. The electronic voice market (IVR) is expected to surpass $1 billion in 2001 and $2 billion by 2005. The electronic voice market as a whole will increase more than 340% by 2005, says source Computer Economics. Other IVR options can provide the caller with the opportunity to enter their account number or use speech recognition tools to facilitate a more efficient and straightforward experience while waiting to speak with a live customer service representative.


When transferring to a live customer service representative, callers can learn more about the business through creative on-hold messaging, targeted marketing to a captive audience. Telephone marketing campaigns are capable of promoting both sales and support for customers as they wait on the line. These courtesy and sales strategies can be optimized to answer frequently asked questions about products or services, saving both time and money. Opportunities to introduce new products or partnerships provide an excellent segue to cross-sell offerings that a sales force may not have time to mention on the telephone with a customer. Not only does telephone messaging increase customer knowledge about a given business, it has been proven to enhance a company's image, retain callers who would otherwise hang up, and increase overall sales.


Finally, if no sales agent is available or the call is being placed after regular business hours, callers have the opportunity to leave a voicemail message. This is the final opportunity to make a positive impression with the caller. The caller is assured that their call will be returned promptly during regular business hours, and that the company values their interest and looks forward to serving the caller in the near future. The caller is given options as opposed to the cold shoulder, and is grateful for the customer service that they have received until the time that a company representative can return their call.
<! **************** End of Main Tech Library Page ******************************** !>



---

Contact DSC today. to learn more about our IVR services and IVR application development software.


---