Information
Virtual ACD Software
IVR Zip Code Locator
IVR Technology Company
Delivery Confirmation / Verification Service
Answering Systems
Phone Answering Software
IVRS
IVR Customer Satisfaction Surveys
Telemarketing Services
IVR Management
Toll Free Services
Telephone Answering Service
Call Routing
Auto Attendant
800 Number Services
Inbound Call Center Services
Business Phone Services

Website Information
Writing Voice Overs
IVRS
IVR Software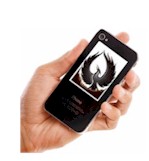 IVR Solutions
This section of our technical library presents information and documentation relating to IVR Development and custom IVR software and products. Business phone systems and toll free answering systems (generally 800 numbers and their equivalent) are very popular for service and sales organizations, allowing customers and prospects to call your organization anywhere in the country. The PACER and WIZARD IVR System is just one of many DSC call center phone system features..

What Is IVR?. An Interactive Voice Response (IVR) processes inbound phone calls, plays recorded messages including information extracted from databases and the internet, and potentially routes calls to either inhouse service agents or transfers the caller to an outside extension.

Contact DSC today. to learn more about our IVR services and IVR application development software. <! *************************** Main Article ******************************************* !>
Who Is the Voice of Your Company?
The folks in charge of the marketing, image, and branding typically don't pay much attention to the guys in the call centers.

by Colin Beasty

While it might only be a computer on the other end of the line, that voice represents your company to thousands of customers every day. Is that voice a pleasant one? Is it delivering a message that is consistent with that of the rest of the enterprise? With companies relying so heavily on interactive voice response (IVR) and automated voice systems to interact with customers, it's critical that voice systems not be left to chance. In his new book, Voice Branding in America (Vivid Voices), G. Marcus Graham, founder and CEO of GM Voices, provides a step-by-step process on how to turn prerecorded voices into powerful voice branding that will help companies sell more. CRM magazine's Colin Beasty spoke with Graham on branding building with the power of voice.

CRM magazine: Define voice branding.

Graham: It's the process of extending your brand to all the automated technology in your enterprise, and that largely relates to the voice that answers the phone with all the automated attendants and interactive voice response and speech recognition systems. It's making sure those touch points have a consistent look and feel with your brand throughout the entire enterprise.

CRM magazine: Why is it important that the voice be pleasant and that it be consistent throughout the organization?

Graham: It's the same principle as the rep who answers the phone or the person behind the counter being pleasant to deal with.

There was some research done at Berkeley about this where a group of people took a test on a computer and the computer was talking back to them. They were then asked to evaluate the effectiveness of the computer's responses and split into two groups. One group made their evaluations on the computer they took the test on and the other group evaluated their computer on a different computer on the other side of the room. They consistently found that the group that was grading on the computer they had taken the test on were more positive on their grading than those who went to the other computer across the room and made their evaluations from there. The researchers concluded that because the computers had human voices attached to them they were attributing human characteristics to the technology even though they knew it was a computer. The broad principle was that they didn't want to hurt the computer's feelings. It sounds ridiculous, but they did it over and over again and found it consistently occurred.

CRM magazine: In your book you say that companies spend millions of dollars crafting their image in the marketplace, then often use an automated handling process that doesn't support that image. Why do you think that's so?

Graham: Historically, it's because of the silos in the organization. The folks in charge of the marketing, image, and branding typically don't pay much attention to the guys in the call centers or telephone departments, and so, often, particularly as it relates to the recorded announcement, those messages are produced at the local levels. So if you have 100 offices throughout the country, you'd have a rep in each one of those offices doing the recording. That makes for a wide range of quality, makes it difficult for a marketing guy to get his hands on it from a strategic standpoint.

CRM magazine: Why is voice branding so important?

Graham: Let's say you're a bank. You have thousands of people calling in [to an automated system] every day to get their bank balance. It's really the same thing as having 1,000 customers lined up behind one teller. So, the impression of the bank is being made thousands of times by this one teller. You want to make sure that teller is pleasant and has a smile on her face. For most businesses, the bulk of their customer touch points come over the telephone.
Other Page Turners:
Successfully marketing a brand takes more than clever ads. According to Janelle Barlow and Paul Stewart, the key to powerful branding is to express and push that brand through the human interaction of customer service. In Branded Customer Service: The New Competitive Edge (Berrett-Koehler Publishers) Barlow and Stewart show readers how to take their brand and service delivery to whole new levels. Branded Customer Service explains step by step how to take a recognizable brand position and make it come alive in service delivery.


In Business School Essentials for Call Center Leaders (The Call School Center Press), Maggie Klenke, cofounder of The Call Center School, explains how running a call center is surprisingly similar to running a business, and the book takes business basics and applies them to running a call center. Klenke covers everything from strategic planning to financial management to risk management, and more.


According to CRM consultant Lior Arussy, in today's organizations all too often the IT operation acts only as a utility provider with little regard for how users consume the information it provides. In his latest book, Innovating IT: Transforming IT from Cost Crunchers to Growth Drivers (John Wiley & Sons), Arussy challenges IT executives to rethink their role and identifies the main reasons it is important for them to do so. Arussy provides readers with a guide to implementing such changes as "becoming user centric, adapting information to the needs and lifestyles of different user segments, redesigning the decision-making process, and owning the complete information picture," he says. He also suggests that readers act as business owners and help drive their company's growth through innovation.
<! **************** End of Main Tech Library Page ******************************** !>



---

Contact DSC today. to learn more about our IVR services and IVR application development software.