Products / Information
Reminder Service
Announcement Service
Late Payment Reminder
Bill Pay Service
IVR Management
Telephone Answering Service
Call Routing
Auto Attendant
ACD Software
ACD Systems
IVR Solutions
IVRS
Telemarketing Services
VUI Voice User Interface
Message Services
Call Center Outsourcing
Toll Free Phone Service
Inbound Telemarketing
Voice Broadcast Software

Website Information
IVR Orders
GOTV Messaging Service
Political Calling Campaign
Political GOTV Calls
Political Message Dialer
Call Congress Now
Congressional Roll Call
Fundraiser Campaigns
Political Issues
Political Auto Dialer
Get Out The Vote Messages
Political Phone Dialer
Political Marketing
Autodialing For Politics
GOTV Calling Campaigns
Political Phone Messages
Political Fundraising
Get-Out-The-Vote Calls


Political GOTV Messaging Services
Broadcast Thousands To Millions Of Messages For Pennies A Call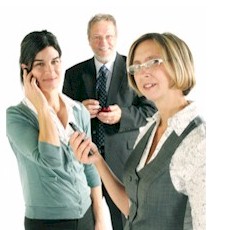 From local elections to national campaigns, we can manage your political call campaigns from our voice broadcasting call center. With our political message dialing services, we can broadcast your political messages to targeted groups or to millions of households. Pre-recorded messages focusing on GOTV (Get Out The Vote) or political issues can be played notifying party members of upcoming political events or fundraisers.

Broadcast political issues advertisements informing the public about your position on local propositions or national referendum. Different political dialer messages can be played to answering machines versus individuals. Simple to complex scripts can be developed for political polls by phone using our touchphone response technology. Calls can be directed to operators that are standing by or can be transferred to outside third parties.


Political Voice Broadcasting Service
Our automated voice broadcasting (robocall) service is more than just a simple message delivery service. We can provide the following features that are not available with most call service providers:
Online Account Management
Upload Your Own Phone Numbers
Create and Upload Your Own Phone Messages
Play different message to individuals or answering machines
Initiate Broadcast Online
Initiate Phone Messaging By Phone
Complex Phone Scripts with "Press Through"
Interactive Voice Response Scripts
Database Access and Update
Website and Server Data Access
Text To Speech Data Conversion
Remote database access with XML Pull
Timeout features and call control options
Email notification of call results or voicemail
Touchphone response control for both parties
Bulk message blast with low flat rates
Professional voice over talent for on hold message voice overs
Call Recording and Messaging Service
Online Reporting with Realtime Update
Much More....
Call today to learn more about this full featured political voice broadcasting service that is affordable to virtually any political campaign, whether a small local election or a national campaign.
Political Calling Service Or Systems
We can provide you with a complete, turnkey PACER political marketing phone system. Or if you want us to manage your political calling campaign, we can provide your organization Voice Broadcast Outsourcing at our own call center. Contact DSC today. for some of the most competitive outsourcing rates in our industry.

What We Provide
Automated Phone Services and Systems
Voice Broadcasting Services
Phone Messaging Services
Campaign Development and Design
IVR Phone Application Implementation
Phone Service Hosting
Custom Phone Reporting
Call Messaging Service Software
IVR Programming with Database Integration
Text To Speech Software Applications
Professional Voice Recordings
Quality Transcription Services
Maintenance Phone Services
Complete Systems
DSC now offers an affordable and expandable Voice Broadcasting analog phone system that is ideally suited for political calling campaigns and GOTV service. This 4 line VB system includes our VB Wizard software or comes optionally with our comprehensive software development toolkit. You can program your own system or we can provide you with a custom political VB application. These applications can be easily ported to our digital T1 IVR system (PACER) when your call volume requires a larger system.

DSC provides VB software including our VB wizard development tool for creating Voice Broadcasting applications. This wizard guides you through each step when defining your VB applications. Political phone applications can be developed quickly. Simply record your phone prompts and fill in the blanks.
Professional Voice Recording

To achieve the maximum results from your political GOTV and voice broadcasting phone campaigns, consider using our professional voice recording services. We have contracted with several professional voice talents that you can sample by visiting our Voiceover Talent and Voiceovers web page. These services can be provided to you at affordable prices and can put a finishing touch on your political call campaign. The voice recordings can be produced in minimal time at a professional recording studio.


Political GOTV Voice Broadcasting Service
The following are just a few of the applications that can be performed by our political voice broadcasting phone systems.
Political Surveys
Call For Political Volunteers
Party and political action group updates
Party registration activities
Public opinion polling
Political event invitations
Enhance public awareness of political issues
Political fundraising campaigns
Political robo polling
Candidate introduction ads
Proposition support or objection
Voter registration (GOTV)

Contact Database to learn more about our political calling campaigns and political GOTV messaging services.