Information
ACD
ACD Software
ACD Systems
Virtual ACD Systems
XML Phone Messaging
Message Broadcast
Answering Systems
Phone Answering Systems
IVR Management
Telephone Answering Service
Call Routing
Auto Attendant
IVR Solutions
Outbound Telemarketing Services
Message Service and Systems
Call Center Outsourcing
IVR Development
Inbound Telemarketing

Website Information
ACD Applications
Call Router System


<! Main Body of Tech Library Section>

EasyIVR Tech Library



ACD Automatic Call Distribution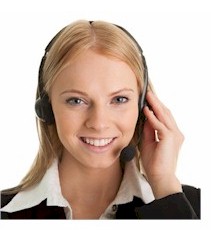 This section of our technical library presents information and documentation relating to ACD software and products. Automatic call distribution systems are the heart of inbound call centers. ACD systems are call routing utilities for incoming calls and can be even used to route calls originated by our predictive dialer to the next available agent. Our PACER and Wizard phone systems comes with a complete automatic call distribution system for call routing.

The PACER and Wizard ACD system and automatic call distributor can route calls based on the dialed phone number (DNIS) and the time of day. Additionally, the PACER IVR system can intelligently route calls using complex conditional logic.


<! ******************* Main Body ********************************* !>
Correlating Customer Service with I.T. Data
---


The following is an extract from the article "Correlating Customer Service with I.T. Data" from CRM Daily:

"Paul Courneya used to manually collect network, infrastructure and application data to determine why his contact center hit a glitch in terms of customer service expectations.

The senior manager of telecom support at Canadian Imperial Bank of Commerce (CIBC) in Toronto says he needed to augment the performance monitoring of call center applications, such as automatic call distribution (ACD) and interactive voice response (IVR), with tools to pinpoint the source of network problems.

"There is a need to isolate the technology impact to our customer service levels," Courneya says."We needed a way to eliminate a lot of troubleshooting going on among a lot of different groups to get to the root of a performance problem from the IT perspective."

Contact center applications such as ACD, IVR and customer self-service Web portals offer IT managers the automation needed to increase operational efficiencies and speed the response to customer calls and e-mail requests in support, service and information centers. By routing calls to the most qualified agents, ACD and IVR systems can improve customer service. And self-service options let customers answer their query themselves. Companies typically realize a 20 percent or higher reduction in caller abandonment and reductions in opt-outs from the IVR for live assistance, according to an Apex Research study

The goal of contact center management products from the likes of Empirix, FrontRange, Optimus Solutions, Ardence and Zultys Technologies is to ensure the specialized contact center applications perform up to preset service levels. Their goal is also to relate how the underlying IT infrastructure affects customer service levels in call centers.

Newer technologies,such as speech self-service platforms from companies such as Aspect Communications, Avaya , Edify Intervoice and Nortel, and products built to VoiceXML, SALT and other standards, are designed to help companies cut costs in contact centers.

For example, integrating call routing software and customer databases would ensure the appropriate customer information is delivered to a caller with a specific user ID. And if a live agent mans the call, the appropriate customer data would ideally be automatically accessed and presented on the agents desktop for quick access.

"Our customers' biggest concerns with call handling are call length, the number of call transfers and other elements that slow down the client getting the information he or she needs quickly," says Frank Moreno, director of product marketing at Empirix.

Monterio Woodson, director of enterprise architecture at systems integrator Optimus,in Silver Springs, Md., says his company can provide real-time alerts when pre-set call thresholds are missed. "The goal is faster problem identification, and to provide customer service faster, better and more effectively," he says.

While automation and intelligent-routing technology help speed call resolution, customers also need to better understand and measure how their IT infrastructure affects customer service levels to speed contact center problem resolution.
Constant Demand
"Contact centers are under constant demand to control and reduce operational costs. This forces companies to carefully review existing processes, locations of centers and necessary head counts to find areas where there is potential for improved efficiency," says Elizabeth Herrell, a vice president at Forrester Research.

Still, it seems that in order to adequately manage contact centers, customers will have to cobble together multiple products and rely on vendors to provide integration capabilities.

Courneya uses Empirix Hammer technology included in the vendor's OneSight product to detect any issues with the bank's IVR applications. The product uses hardware and software that work together to generate scripts and simulate customer calls into CIBC's contact center.

"The telecom part of our call center used to be much more of an island, and there was really no one place to see the entire infrastructure," he says. "We had to manually collect information from a host of areas to really understand the customer experience and to find the source of problems."

Courneya says CIBC's ACD and IVR systems now are integrated, which eliminated the manual work of tracking down problems. The bank's IT team is working to better integrate HP's OpenView network management software with OneSight. With a combination of Hammer, OpenView and a Cisco monitor, Courneya says he is alerted to any network problems that might affect customer service.

"We have technology that routes our calls at a network level so we can see if there is anything inhibiting our ability to load balance, for example," he says. "We have a lot of OpenView in our network, too. That helps us tie infrastructure metrics to our call center applications' performance......"


---

To view the entire article, visit www.crmdaily.com. <! ***************** End Of Page ****************>


---