Information
Virtual ACD Software
IVR Zip Code Locator
IVR Technology Company
Delivery Confirmation / Verification Service
Phone Answering Software
IVRS Software & Services
IVR Customer Satisfaction Surveys
Outbound Telemarketing Services
Toll Free Services
Phone Services
800 Number Services
Inbound Call Center Services
IVR Hosting
Business Phone Services

Information
"http://www.emergency-broadcasting.com/emergency-school-closings.htm">School Closings
Class Reminders
School Alerts
School Communication Service
School Board Member Notifications
School Reminders
Registration Notifications
School Events
School Announcements
Education Announcements
Education Events
School Phone System
School Events
School Communications
School Calling Services
School Dialer
School Calling Services
School Answering System
School Phone Dialer


Call Center Outsourcing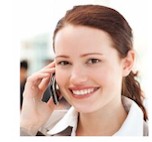 This section of our technical library presents information and documentation relating to Call Center technology including software and products. Since the Company's inception in 1978, DSC has specialized in the development of communications software and systems. Beginning with our CRM and call center applications, DSC has developed computer telephony integration software and PC based phone systems. These products have been developed to run on a wide variety of telecom computer systems and environments.

Contact DSC today. to learn more about our call center outsourcing services.

<! ************************** Main Body of Tech Library Section *********************** !>
Telecom Expense Reduction: It's Not Just About Rates
by: Richard Simons


During the 1980s, Toyota revolutionized automobile production by improving the operation of their assembly line. Rather than trying to find cheaper labor and parts, Toyota implemented just-in-time inventory principles and set higher quality standards. The efficiencies achieved by eliminating the need to store excess inventory and correct manufacturing defects resulted in drastic reductions in operating costs.

Toyota's example triggered massive changes in the manufacturing industry as a whole, and it offers an important lesson for corporate managers charged with the task of taming telecommunications expenses.

It reminds us that while rate drops for phone and data services are becoming less frequent, real savings can be found by improving operational efficiency. From ordering telecom services, to tracking and charging back those costs, companies can realize tremendous savings by changing the way they manage telecommunications spending.

New Internet-based systems hold the key to these savings by making it possible to quickly aggregate all telecom spending into a central database via direct data feeds from the organization or its telecom providers.

These systems then provide a series of online tools that enable users to sort and manipulate that pooled data to compare rates, examine calling patterns, allocate expenses by department, identify billing errors, ensure contract compliance, track telecom assets, and much more.

Fringe benefits include a complete audit trail to satisfy Sarbanes-Oxley regulations, plus a roadmap that ties directly into the expenses being stated on a company's general ledger.
Hard and Soft Savings
Organizations that have adopted these systems are cutting their telecom bills substantially. A July 2004 Aberdeen Group study concluded that companies that are leveraging technology to manage telecom costs are realizing average savings of 26%. In contrast, companies utilizing manual methods reported an average savings of just 18%.

Part of the savings is achieved by using the aggregating and processing power of these systems to uncover otherwise-hidden usage trends. That information can then be used as leverage in negotiating lower rates or as a catalyst for switching services altogether.

If an analysis reveals large combined call volumes to the UK from multiple business units or company offices, for example, managers may be able to negotiate a lower US-to-UK rate. If phone traffic between company offices in Seattle and New York is through the roof, they may decide to negotiate a fixed fee or perhaps install a Voice over Internet Protocol (VoIP) system for those calls to cut costs.

Other hard savings stem from the systems' ability to detect billing errors and other problems. The same Aberdeen study mentioned above reported that 50% of invoices are inaccurate, providing the opportunity to recoup millions in corrected billings alone.

These systems also yield important soft savings by significantly reducing the time required to manage telecom-related activities.

In the case of chargebacks, for example, these solutions can automatically report telecom fees by department and post them to the general ledger through the company's ERP system. This not only expedites the chargeback process but also allows charges to be assigned to the right department to the penny - something that is literally impossible in a large company without automation.
One Fortune 500's Experience
For years, purchasing and telecom managers ignored these potential savings because of the complexity and time involved in tracking and analyzing telecommunications spending - particularly in large multi-national organizations. Falling rates caused by stiff competition in the telecom industry during the 1980s and 1990s also made the search for additional savings a low priority.

Today, with rates relatively stable and cheaper plans much harder to come by, companies are recognizing the need to control telecom costs in other ways.

Consider the case of one Fortune 500 company that has embraced Internet-based telecom spending management. In this company, nearly 2,000 managers are able to view their respective departments' telecom spending and assigned chargebacks through a suite of Web-based telecommunications cost management solutions offered on a hosted basis by MBG, Inc.

Department managers in this firm are using the system to confirm that their departments are being billed correctly, monitor individual usage to detect personal calls that need to be reimbursed, and so on. Telecom supervisors, in turn, are tapping into the system to compare rates across the entire company and use that information to negotiate better rates across the board.

This company is also tracking and doing chargeback of IT costs through the same system, eliminating the need to administer separate chargeback solutions for telecom and computer services. Charges are broken down into categories, and users can drill down into each category to see the supporting details as a means of verifying costs and identifying abnormalities and errors. Chargeback data is passed through to the company's general ledger for seamless integration with accounting systems.
The Birth of `Telemanagement'
As with many innovations, the emergence of "telemanagement" as a way to squeeze maximum savings out of the telecom budget was a case of necessity being the mother of invention.

During the era of sharp price reductions in telecommunications rates, senior purchasing team members negotiated the best rates with multiple carriers and simply accepted the bills as they received them. But when the rate reductions began drying up, companies started to look more closely at their bills to find alternative savings opportunities.

First, they turned to outside auditors with expertise in telecom billing to find billing errors and recoup those dollars. This cottage industry of telecom auditors often charged for their services as a percentage of the discrepancies they uncovered. These contracts therefore became very lucrative.

But there was a missing link in this approach. Auditors only searched for billing errors. They did not provide a complete picture of telecommunications spend across the entire organization. Just as new processes and technologies gave Toyota the visibility into manufacturing expenditures that was required to make just-in-time inventory a reality, companies began realizing that they needed to see the big picture in telecom spending before they could identify new ways to save.

Some vendors began developing installed software that could do the job, but the real breakthrough came with the advent of the Internet and the Application Service Provider (ASP) model that eliminated the need for in-house software installation and other infrastructure investments as well as personnel to manage them.

With this model, companies now have the information they need to make more intelligent decisions about their telecom services - including a level of detail that was never before available - as well as the ability to handle all analysis and other tasks without resource-intensive manual operations.
Beyond Technology
One note of caution is in order here. Automated telecom expense management is not plug-and-play technology. It is not just about aggregating invoices and making the results available through the corporate intranet. It requires a thorough understanding of where to look for savings as well as the proper tools to take advantage of those opportunities. That, in turn, requires a service provider with years of experience and deep roots in the telecommunications community.

With the proper infrastructure and guidance, however, the bottom-line benefits can be enormous to large companies that typically spend between $75 and $500 million in telecom services annually.

As Toyota and countless other manufacturers have demonstrated, once a process is improved, the returns can be significant. With telecom ranking as one of the top five corporate expenses, it is difficult to imagine a more important area for implementing sophisticated cost controls.

Richard Simons is the Chief Operating Officer of MBG, Inc, a Web-based Application Service Provider of telecommunications and IT expense management solutions. <! **************************** End of Main Tech Library Page *********************** !>


---