Information
Virtual ACD Software
IVR Zip Code Locator
IVR Technology Company
Delivery Confirmation / Verification Service
Phone Answering Software
IVRS Software & Services
IVR Customer Satisfaction Surveys
Outbound Telemarketing Services
Toll Free Services
Phone Services
800 Number Services
Inbound Call Center Services
IVR Hosting
Business Phone Services

Information
"http://www.emergency-broadcasting.com/emergency-school-closings.htm">School Closings
Class Reminders
School Alerts
School Communication Service
School Board Member Notifications
School Reminders
Registration Notifications
School Events
School Announcements
Education Announcements
Education Events
School Phone System
School Events
School Communications
School Calling Services
School Dialer
School Calling Services
School Answering System
School Phone Dialer


Call Center Outsourcing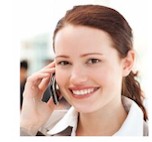 This section of our technical library presents information and documentation relating to Call Center technology including software and products. Since the Company's inception in 1978, DSC has specialized in the development of communications software and systems. Beginning with our CRM and call center applications, DSC has developed computer telephony integration software and PC based phone systems. These products have been developed to run on a wide variety of telecom computer systems and environments.

Contact DSC today. to learn more about our call center outsourcing services.

<! ************************** Main Body of Tech Library Section *********************** !>
How Can We Increase Customer Retention While Reducing Service Costs?
The Web site is a natural starting point for a customer's support needs.

Response by Will Robinson, industry solution executive for telecommunications, edocs Inc.

Increasing customer retention while reducing service costs is a primary goal of most every company using CRM. Telecom companies, however, face a unique set of challenges and opportunities when trying to achieve these dual goals.

The wireless industry has a customer churn rate of more than 30 percent per year. And with new wireless number portability (WNP) legislation in effect, the worst may be yet to come. WNP removes a big obstacle for subscribers by allowing them to take their cell phone numbers with them when they change carriers. Although the initial impact has been minimal, WNP further commoditizes carriers' offerings and has the potential to drive mass customer defections by the end of 2004.

Customer service is one of the few remaining ways for wireless carriers to protect their customer base, but many are already struggling to provide the necessary high levels of customer service today. Consider these Gartner Research findings:
One of every two U.S. wireless subscribers (76 million people) call their carrier at least once a month.


92 percent of all customer interactions still go through a call center.


These interactions cost $6 to $10 for each consumer call, and up to $30 for each business call.
To date, primary responsibility for customer service has fallen to the call center--home of long hold times and complex IVR menus. Customer self-service (CSS) is a new approach that empowers subscribers to go to their carriers' Web site to perform most of the functions that normally go through the call center at a fraction of the cost. These might include finding information, viewing a bill, analyzing usage, comparing rate plans, ordering new products and services, or executing a transaction. CSS does not limit other service options, it simply allows customers to skip the call center or IVR when they decide it's easier to do it on their own at the Web site, 24/7.

Done right, CSS organizes appropriate data and integrates relevant systems so that all the resources and information are available through one easily navigated Web interface. This makes the Web site a natural starting point for a customer's support needs. The requirements for effective customer self-service success can be broken down into four key areas:
1. Access to billing and account data
Interactive access to detailed account data is required to answer the most common questions, and establish the self-service site as the first place to go for answers.


2. Customer-driven functionality and design based on actual top-10 inquiries
The most successful customer self-service implementations provide easy-to-understand capabilities to address customers' most common service needs, not merely expose internal systems to customer access. For most service providers, these inquires are billing and account related.


3. Managed transition between self-service and assisted-service
If the self-service channel is to become the preferred starting point, customers need to have confidence that they will be able to escalate to assisted service if their questions are not answered. At the same time, this escalation needs to be managed carefully to avoid unintended support-cost consequences.


4. Integration with key systems and processes
As part of an overall service strategy the customer self-service solution should be integrated with related systems for consistent information across channels. Call center agents and marketers should be trained to reinforce the use of the CSS solution in appropriate customer communications.
Service providers can address a multitude of issues by enabling online self-service. It complements existing investments in e-billing, CRM, and IVR, while cutting down on costly errors and increasing convenience and efficiency. It is already making a dramatic difference for several carriers in the U.S., Europe, and Asia-Pacific. <! **************************** End of Main Tech Library Page *********************** !>


---