Information
Virtual ACD Software
IVR Zip Code Locator
IVR Vendors
Answering Systems
IVR Solutions
IVR Service
IVR
IVR Systems
IVR Development Systems
IVR Programming
IVR Customer Satisfaction Surveys
Toll Free Services
Telephone Answering Service
800 Number Services
Voice Messaging Systems

Website Information
IVRS
IVR Software
Hosted IVR
IVR Hosting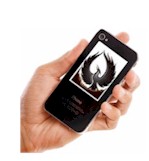 Custom IVR Applications
This section of our technical library presents information and documentation relating to IVR Development and custom IVR software and products. Business phone systems and toll free answering systems (generally 800 numbers and their equivalent) are very popular for service and sales organizations, allowing customers and prospects to call your organization anywhere in the country. The PACER and WIZARD IVR System is just one of many DSC call center phone system features..

What Is IVR?. An Interactive Voice Response (IVR) processes inbound phone calls, plays recorded messages including information extracted from databases and the internet, and potentially routes calls to either inhouse service agents or transfers the caller to an outside extension.

Contact DSC today. to learn more about our IVR services and IVR application development software. <! *************************** Main Article ******************************************* !>
Voice Response Streamlines Authorizations
HumanaHealth IVR

Since its introduction in January 2001, Humana's interactive voice response system, HumanaHealth IVR, or IVR, has significantly reduced the time and hassle associated with requesting patient admission authorizations and non-HMO outpatient precertifications.

HumanaHealth IVR: the facts
a) Completes an authorization in one to two minutes once the caller is familiar with the prompts
b) Averages 95 percent availability seven days a week
c) Is consistent and accurate
d) Is easy to use — just follow the prompts
e) Eliminates wait times; system answers immediately and has infinite ports
f) Accepts either keypad entries or speech
g) Is used by physicians, facilities and their staff, and by hospital admissions personnel who register patients
h) Is not available for Humana Insurance Company (formerly known as Employers Health Insurance) products or in Puerto Rico (which has its own IVR system). Although HumanaHealth IVR is not available for ChoiceCare products, providers are able to access eligibility benefits and other information by calling ChoiceCare's IVR system at 1-800-575-2333 or (513) 784-5283.
i) Will be available for Emphesys products later in 2003
"The system has been very well received, and many physicians and facilities are reporting substantial timesavings. In many cases, the authorization number is available before the call is completed," said Dee Underwood, IVR project manager. "It has been very successful."
Enhanced IVR is even better
Now, thanks to recent changes and enhancements, the automated system — used by physicians and facilities for nearly 75 percent of all authorizations that Humana processes — has become even easier to operate. The following features were added this spring:

Enhanced security. Physician tax ID numbers, rather than member ID numbers, are now entered and validated at the beginning of the call.

Fewer menu options. To reduce the amount of time physician offices and facilities spend listening to menu options, options have been reduced from four to two. Now, IVR users simply choose option one to begin admission notification or precertification (including non-HMO outpatient services), or option two to check the status of an authorization.

Fewer service-setting choices. In the past, physicians and facilities were given an option of four "bed types." Now, users simply choose from one of three: hospital, skilled nursing facility or rehabilitation facility.

Caller's phone number and facility tax ID is retained. Users can move from case to case in the same call, without re-entering phone and ID numbers when processing multiple cases at the same facility.

Notification of newborns who remain in the hospital. The admission notification/precertification option can now be used to report the continued admission status of all newborns remaining in the hospital after their mothers have been released.

Discharge date entry. Physicians and facilities that submit admission notifications for patients who have already been discharged will be prompted to provide the date of discharge.

First-time users who want to try the IVR system, which can be reached by calling 1-800-523-0023, will need to have the following information available before placing the call:
1) Calling provider's tax ID number
2) Member's Humana ID number
3) Patient's name and date of birth
4) Date of service
5) Treatment facility tax ID number
6) Applicable ICD-9, CPT-4 and HCPCS codes
7) Caller and attending physician phone numbers and extensions
8) Date of discharge
Physicians, facilities and staff that are not currently using HumanaHealth IVR and would like more information on the system should contact their local Humana provider relations representative or simply opt out of IVR by pressing "0" to speak with an operator. <! **************** End of Main Tech Library Page ******************************** !>



---

Contact DSC today. to learn more about our IVR services and IVR application development software.


---