Information
Virtual ACD Software
IVR Zip Code Locator
IVR Vendors
Answering Systems
IVR Solutions
IVR Service
IVR
IVR Systems
IVR Development Systems
IVR Programming
IVR Customer Satisfaction Surveys
Toll Free Services
Telephone Answering Service
800 Number Services
Voice Messaging Systems

Website Information
IVRS
IVR Software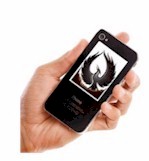 Custom IVR Applications
This section of our technical library presents information and documentation relating to IVR Development and custom IVR software and products. Business phone systems and toll free answering systems (generally 800 numbers and their equivalent) are very popular for service and sales organizations, allowing customers and prospects to call your organization anywhere in the country. The PACER and Wizard IVR systems add another dimension to our call center phone systems and solutions.

What Is IVR?. An Interactive Voice Response (IVR) processes inbound phone calls, plays recorded messages including information extracted from databases and the internet, and potentially routes calls to either inhouse service agents or transfers the caller to an outside extension.

The following is an article relating to the IVR market including tips and best practices as well as product and answering service information.


---

<! *************************** Main Article ******************************************* !>
U.S. Interactive Voice Response Markets
Market Report: Frost and Sullivan, November 2004


Next-generation Speech-enabled IVR Products Rejuvenate a Stagnating Touch-tone IVR Market
Speech-enabled Interactive Voice Response (IVR) solutions have given fresh impetus to a saturated touch-tone market. While touch-tone systems prove ineffective in applications requiring a more interactive interface and result in a large percentage of agent bailouts, a properly designed speech-IVR application increases customer satisfaction and enables enterprises to deliver brand equity. Significantly reduced deployment times and quantifiable benefits for speech-IVR solutions, coupled with a rapidly recovering economy have catapulted the IVR market into growth mode. The onus is now on the vendors to develop effective migration paths for customers with existing touch-tone systems, as they move toward next-generation speech-enabled IVR products.

This Frost & Sullivan research offers a comprehensive analysis of the U.S. market for IVR systems. In addition to detailed insights into the market drivers and challenges faced by the vendors, this study provides strategic growth recommendations. Market forecasts and competitive analysis also assist participants in formulating strategies best suited to meet their growth targets in the IVR market.
Speech-enabled IVR Extends the Reach of Traditional Customer Care at Significantly Lower Costs
Self-service solutions represent the largest growth opportunity for IVR speech technologies and are expected to facilitate mainstream acceptance. "Speech-enabled IVR applications extend the benefits of self service, to enable activities such as address changes or the use of alphanumeric pins, that were previously not possible, thereby eliminating the need for agent intervention and bringing down the cost of the transaction," says the analyst of the research.

In the past, lengthy development times and hefty price tags have been hindering widespread adoption of speech. Now, easy-to-use application development environments with pre-built components are enhancing return on investment (ROI) and are reducing payback periods. The availability of pre-built components is especially attractive to large enterprises that not only require quick deployment times but also a certain level of customization. Packaged applications with much lower price points are being actively targeted at the small-medium enterprises (SMEs). These solutions, which are pre-configured, engineered, and tested are ideal for SMEs since they require very minimal customization and integrations during deployment.
Easy-to-Use Speech-enabled IVR System Solutions Drive the Market
"Easy-to-use speech-enabled IVR systems with less complicated menu designs have greatly increased call completion rates and positively impacted customer satisfaction and retention," observes the analyst. Technologies such as automatic speech recognition (ASR), text-to-speech (TTS), and speaker verification (SV) have also matured over the past couple of years delivering improved performance. Natural language understanding and advanced user interfaces that conduct interactive dialogs with users are creating versatile and robust applications for IVR. <! **************** End of Main Tech Library Page ******************************** !>



---

Contact DSC today. to learn more about our IVR services and IVR application development software.


---