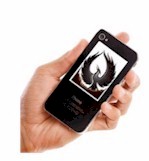 Custom IVR Applications
This section of our technical library presents information and documentation relating to IVR Development and custom IVR software and products. Business phone systems and toll free answering systems (generally 800 numbers and their equivalent) are very popular for service and sales organizations, allowing customers and prospects to call your organization anywhere in the country. The PACER and Wizard IVR systems add another dimension to our call center phone systems and solutions.

What Is IVR?. An Interactive Voice Response (IVR) processes inbound phone calls, plays recorded messages including information extracted from databases and the internet, and potentially routes calls to either inhouse service agents or transfers the caller to an outside extension.

The following is an article relating to the IVR market including tips and best practices as well as product and answering service information.


---

<! *************************** Main Article ******************************************* !>
Voice recognition to replace costly call centres
Page 1
Building voice systems that don't alienate callers takes careful planning and management

by Andy McCue

No more screaming down the line at some poor phone-jockey...

The banking industry is planning on replacing many call centre operations with self-service automated voice recognition systems and the web, according to predictions by the UK's National Outsourcing Association (NOA).

Research conducted among the NOA's membership base of users and vendors found the fiercely competitive financial services sector in particular is exploring ways of replacing expensive call centre operations.

Martyn Hart, chairman of the NOA, said HSBC had declared its intention in a recent presentation to NOA members to try and move more services onto voice recognition.

Hart expressed reservations about the current viability of the technology, which many customers find frustrating and irritating to use, but said the first firm to get it right will gain a huge advantage.

"If one organisation does crack it they will be streets ahead of the competition," he said.

Another trend to come out of the study was the growing interest among SMEs in offshoring software development work overseas.

"SMEs don't have the management bandwidth. What we'd like to do is build a bridge between us and trade associations in countries like India to take out some of that risk," said Hart.

Despite the continued growth of outsourcing and offshoring in particular, Hart said the research showed there are likely to be fewer public spats and outbreaks of strike action over the loss of UK jobs as both sides get better at communicating and consulting about controversial decisions.

"At the end of the day it's not about technology, it's about people. It seems the unions are trying to be more proactive and offer a service to companies and it makes more sense," he said. <! **************** End of Main Tech Library Page ******************************** !>



---

Contact DSC today. to learn more about our IVR services and IVR application development software.


---