Information
Virtual ACD Software
IVR Zip Code Locator
IVR Vendors
Answering Systems
IVR Solutions
IVR Service
IVR
IVR Systems
IVR Development Systems
IVR Programming
IVR Customer Satisfaction Surveys
Toll Free Services
Telephone Answering Service
800 Number Services
Voice Messaging Systems

Website Information
IVRS
IVR Software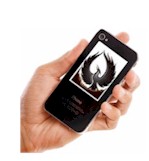 Custom IVR Applications
This section of our technical library presents information and documentation relating to IVR Development and custom IVR software and products. Business phone systems and toll free answering systems (generally 800 numbers and their equivalent) are very popular for service and sales organizations, allowing customers and prospects to call your organization anywhere in the country. The PACER and WIZARD IVR System is just one of many DSC call center phone system features..

What Is IVR?. An Interactive Voice Response (IVR) processes inbound phone calls, plays recorded messages including information extracted from databases and the internet, and potentially routes calls to either inhouse service agents or transfers the caller to an outside extension.

Contact DSC today. to learn more about our IVR services and IVR application development software. <! *************************** Main Article ******************************************* !>
SMS & IVR Has A More Powerful Place
Issued by: Expanding Branding

You simply can't get away from it. Just about every marketer would love to have some form of competition element to induce purchase and create loyalty but many just don't know where to start. Peeling away the complexity and offering solid advice is part of the total package from Expanding Branding, who specialise in both SMS and IVR (Interactive Voice Response) competition and information lines.

by Carol Taylor

The benefits of running a competition should endure long after the promotion ends, with the brand communicating with its newly acquired 'community' through a planned, responsible and interesting marketing programe that stimulates interest and drives sales.

Expanding Branding has found several ways to go beyond the traditional SMS or IVR competition and has developed a research and reporting layer that turns ordinary messages into meaningful information for brand marketers. The number of applications that can be developed using these basic technologies is quite staggering and creative ideas flow out of every client's unique business requirement.

While FMCG products are the favourite for competitions using traditional SMS for entry where a lucky draw takes place and prizes are despatched to the winners, other applications include dealer locators, loyalty programmes and incentive programmes.

One of the best ways of rewarding consumers is to send Airtime Vouchers directly to their cellphones, either immediately or delayed (e.g. end of the month) as it eliminates all physical prize fulfilment logistical issues (stock holding, deliveries etc). The Sunsilk campaign saw every purchaser get a scratchcard with unique number to redeem their airtime vouchers while 100 airtime winners per month were drawn using a special electronic lucky draw generator for the Aromat and Pond's campaigns.

The Fragram and Down to Earth dealer locator campaigns require the caller to SMS their postcode and the system returns the addresses of the nearest stores. While not big in volume, these provide a value added layer to the brands and it is surprising how many people use the facilities.

Other applications such as Ceres Liquifruit require sophisticated data extraction from the incoming SMS message - all of which are possible with specialised processing tools developed by Expanding Branding.

All SMS and IVR competitions work best when the supporting marketing colatteral is easy to follow, clear, concise and positioned in the right catchment areas - including in-store, journals, and above the line media.

Contact Carol Taylor on 082 901 2714 or carolt@expandingbranding.co.za. <! **************** End of Main Tech Library Page ******************************** !>


---
---
Virtual ACD Systems and IVR Software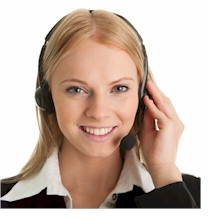 Database Systems Corp. (DSC) provides phone systems that can automatically distribute calls to remote agents and work from home employees.

DSC provides automatic call distribution ACD systems for both small and large organizations. Our ACD system supports both analog and digital phone lines. Automatic call distribution systems are the heart of inbound call centers. ACD systems are call routing programs for incoming calls and can be even used to route calls originated by our predictive dialer to the next available agent. Our phone systems come with a complete automatic call distribution system for call routing.

Our automatic call distributor can route calls based on the dialed phone number (DNIS) and the time of day. This phone system comes complete with IVR / ACD Integration. Our interactive voice response IVR system can intelligently route calls using complex conditional logic.

Contact DSC today. to learn more about our Virtual ACD phone answering systems and services.