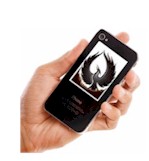 Custom IVR Applications
This section of our technical library presents information and documentation relating to IVR Development and custom IVR software and products. Business phone systems and toll free answering systems (generally 800 numbers and their equivalent) are very popular for service and sales organizations, allowing customers and prospects to call your organization anywhere in the country. The PACER and WIZARD IVR System is just one of many DSC call center phone system features..

What Is IVR?. An Interactive Voice Response (IVR) processes inbound phone calls, plays recorded messages including information extracted from databases and the internet, and potentially routes calls to either inhouse service agents or transfers the caller to an outside extension.

Contact DSC today. to learn more about our IVR services and IVR application development software. <! *************************** Main Article ******************************************* !>
Taking Dictation into the 21st Century
Page 2
Natural speech recognition promises to bring unprecedented speed and convenience to the creation and management of medical data

by David Essex
Speaking of the future
Today's telephony applications tend to ensure recognition rates by restricting speakers to a very small menu of choices. That's partly because the sound quality over phone lines isn't as good as with a microphone. But pending improvements in audio compression and fidelity should help close the gap, allowing recognition of more free-form speech over the phone. Also driving the growth of telephony-based speech recognition is the increasing componentization of Windows.WAV audio and other speech recognition files in distributed, object-oriented software, according to Rich Oldach, director of product management at L&H. By breaking out and distributing speech recognition's major components, software developers can use the same information in wide-ranging applications, such as object-oriented databases and patient record systems, interactive voice response (IVR) and transcription.

Software that reverses the normal process by converting text to speech, already available in several desktop and telecom products from L&H--and the focus of continuing research and development--will likely play an important role. Oldach offers one intriguing application: an emergency department device that translates between Spanish and English, helping to lower language barriers in areas with large Hispanic populations.

Less dramatically, speech recognition vendors predict continued improvements in accuracy, thanks mostly to faster computers with more RAM and new hardware dedicated to sound and voice processing. The most promising development is Intel's upcoming Pentium III ("Katmai") central processing unit (CPU), which will contain dedicated speech circuitry. The chip is part of a concerted effort by Intel and Microsoft to make speech processing a standard part of the PC's operating system. That means care providers will see more ubiquitous voice input and voice control in generic office software, such as Microsoft Word and Excel, and in future versions of Windows itself.

Ubiquity will also be furthered by improvements in the performance, convenience and variety of mobile devices. Late last year, Dragon Systems began selling a cell-phone size device, called NaturallySpeaking Mobile, that allows delayed downloading of digital recordings for later conversion on a PC. Such devices are expected to be a growth industry within medical speech recognition because they mimic existing portable dictation devices and are a less intrusive input means than today's workstations, which require caregivers to walk to quiet rooms to dictate reports. Such portable speech recognition devices will depend on further improvements in acoustical technology since recognition software is extremely sensitive to background noise.

Databases loom large in everyone's vision of the speech recognition future. Caregivers will use voice to enter data, and they--as well as patients--will be able to access database records by issuing voice queries.

Even relative skeptics admit that the mid-1990s breakthrough in commercially available continuous speech recognition has brought a whole new outlook for the technology's application in healthcare organizations. Says Tom Handler, a physician and analyst for GartnerGroup's CJ Singer division, Wakefield, Mass.: "There are certain places where dictation is not appropriate. This is not going to replace paper completely, but I do think speech recognition is coming and will be a big part of clinical reporting."


Continued......
---
David Essex is a writer in Antrim, N.H.
---




Page [1] [2] [3]

<! **************** End of Main Tech Library Page ******************************** !>


---