Information
Interactive Voice Response System
IVR Customer Satisfaction Surveys
Telemarketing Services
Toll Free Services
Telephone Answering Service
800 Number Services
Inbound Call Center Services
Business Phone Services
IVR Solutions
IVR Service
IVR
IVR Systems
VUI Voice User Interface
IVR Development Systems
IVR Programming
IVR Design

Website Information
IVRS
IVR Software
Hosted IVR
IVR Hosting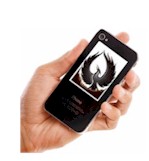 IVR Technology Solutions
This section of our technical library presents information and documentation relating to IVR Vendors and custom IVR software and products. Business phone systems and toll free answering systems (generally 800 numbers and their equivalent) are very popular for service and sales organizations, allowing customers and prospects to call your organization anywhere in the country. The PACER and WIZARD IVR System is just one of many DSC call center phone system features..

What is Interactive Voice Response?. An Interactive Voice Response (IVR) processes inbound phone calls, plays recorded messages including information extracted from databases and the internet, and potentially routes calls to either inhouse service agents or transfers the caller to an outside extension.

Contact DSC today. to learn more about our IVR services and IVR application development software. <! Main Body of Tech Library Section>
U.S. IVR Systems Market
Frost & Sullivan Research Report


Demand Saturation in Key End-User Verticals Compels IVR Vendors to Restructure Product Offerings
Interactive voice response (IVR) systems vendors in the United States are facing a decline in sales due to demand saturation in traditional end-user verticals such as telecommunications, financial services, insurance, and travel. This drastic fall in demand for IVR systems in large contact centers has compelled vendors to restructure their product offerings to suit the changing preferences of customers. Going forward, the bulk of the sales will be in the form of replacements or upgrades as the majority of enterprises are expected to step up the incorporation of speech-based IVR systems that are rapidly gaining in popularity.

This Frost & Sullivan research examines the current and future prospects of the U.S. IVR systems market by analyzing the significant challenges, drivers, and restraints faced by participants. It provides revenue and unit shipment forecasts along with pricing and demand analysis for IVR systems in major end-user industries/markets such as banking/finance, insurance, travel and hospitality, healthcare, telecommunications, and others (retail, education, and government).
Speech Recognition in IVR Systems Increases Productivity and ROI
The advent of advanced speech technologies such as automatic speech recognition, 'text to speech', and speaker verification provides complete automation of customer-centric business processes and is gradually dispelling the apprehensions associated with the earlier IVR systems. Driven by these technological advancements, the IVR market has begun to live up to the initial expectations. "Speech-enabled IVR systems have a flat menu structure and callers are spared from the painful experience of traversing through hierarchical touchtone menus to access information," says the analyst. "This has reduced the 'opt-outs' for a live agent during a caller-system interaction, while increasing overall enterprise productivity."

In many cases, enterprises have managed to increase return on investment (ROI) and productivity within a year of deployment of speech-enabled IVR systems. This is mainly because of the fact that call centers could engage their agents in more meaningful functions. "The quickness of ROI has been directly proportional to the complexities of applications and it has been generally more in case of composite functions," says the analyst. "To put it in a nutshell, providing hosted IVR systems with speech functionality could prove to be decisive in increasing the revenue flow of IVR vendors."
'Battle Royal' between Speech Standards Sets Stage for Explosive Growth
The intense competition between two key speech standards - Voice eXtensible Markup Language (VXML) and Speech Applications Language Tags (SALT) - for developing 'open source' speech applications is likely to pave the way for additional revenue opportunities for IVR vendors. "Although VXML has the first mover advantage, SALT is not far behind," says the analyst. "SALT's market impact is likely to increase further once it is ratified by the World Wide Web Consortium (W3C)."

Interestingly, VXML, created originally for telephony applications, is gearing up toward acquiring multimodality features with its 'XHTML + voice' modification. SALT has the edge over VXML in this aspect as it already possesses features for multimodal applications. "Even though differences persist among vendors over preference for standards, the possibility of IVR applications embracing multimodality in the near future is likely to benefit them," says the analyst. "They can have a rich haul by promoting appropriate standards-based applications as per enterprise requirements."
Frost & Sullivan Growth Partnership Service
Based on extensive and in-depth research, real-world consulting work, and new theories tested in hundreds of companies across many industries, Frost & Sullivan has evolved its Growth Partnership Services (GPS) program that provides established and emerging firms with powerful growth visions. Moving beyond token mission statements, GPS provides an actionable vision to growth consulting partners by illustrating how key intelligence and strategic research based on defined goals can guide day-to-day behavior and overall company direction. The foundation of Frost & Sullivan's GPS includes:
Assisting companies to reach their full potential in the core business
Providing growth strategies to help companies expand into related businesses
Preemptively redefining the core business during market turbulence
Applying the Frost & Sullivan framework to identify and address common mistakes resulting from misaligned corporate strategies
Recommending growth management strategies through continuous partnership
To maximize the potential for growth within a firm's internal and external environment, Frost & Sullivan consultants can facilitate the creation of strategic programs that deliver improved market success. Frost & Sullivan's strengths lie in combining strategic understanding with market expertise and applying these with absolute commitment to its clients' growth. <! End of Main Tech Library Page>



---

Contact DSC today. to learn more about our IVR services and IVR application development software.


---