Information
Interactive Voice Response System
IVR Customer Satisfaction Surveys
Telemarketing Services
Toll Free Services
Telephone Answering Service
800 Number Services
Inbound Call Center Services
Business Phone Services
IVR Solutions
IVR Service
IVR
IVR Systems
VUI Voice User Interface
IVR Development Systems
IVR Programming
IVR Design

Website Information
IVRS
IVR Software
Hosted IVR
IVR Hosting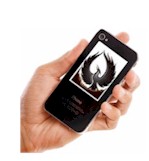 IVR Technology Solutions
This section of our technical library presents information and documentation relating to IVR Vendors and custom IVR software and products. Business phone systems and toll free answering systems (generally 800 numbers and their equivalent) are very popular for service and sales organizations, allowing customers and prospects to call your organization anywhere in the country. The PACER and WIZARD IVR System is just one of many DSC call center phone system features..

What is Interactive Voice Response?. An Interactive Voice Response (IVR) processes inbound phone calls, plays recorded messages including information extracted from databases and the internet, and potentially routes calls to either inhouse service agents or transfers the caller to an outside extension.

Contact DSC today. to learn more about our IVR services and IVR application development software. <! Main Body of Tech Library Section>
The 2004 Service Elite
---


The following is an extract from the article "The 2004 Service Elite" by Jason Compton from CRM Magazine:

"Nothing could be easier than boasting of a commitment to customer service. Far more challenging is having the courage to acknowledge that there is room for improvement, and taking bold steps to enhance the quality and convenience of customer interactions.

CRM magazine recognizes five organizations that have made major strides in delivering on their service promises and have demonstrated with action, rather than words, that they put the customer at the center of their operations.
Agent facing/universal desktop suite: City of New York
With a $40 billion annual budget and millions of citizen-customers, the City of New York can be seen as an enormous corporation with a widely diversified range of services. When these services didn't run like clockwork, however, residents were often confused as to where to turn and the dozens of call centers operated by the city were sometimes less than illuminating. Upon taking office as mayor, Michael Bloomberg launched a program to develop a unified 311 city contact center and break down the barriers of information between New York City residents and the city, state, and federal services that exist to serve them.

"He did not want an IVR," says Larry Knafo, first deputy commissioner of the department of information technology and telecommunications for the city. "There are [more than] seven thousand services listed in our knowledge base. [An IVR] would have made things worse than before." Knafo led a team that initially brought 13 of the city's call centers together on a single queue with a single data repository, having selected Siebel eGovernment as the backbone. The project, which was announced shortly after Bloomberg took office in early 2002, went live in March 2003.

New York's 311 project has three main goals. At its most basic level it acts as a city referral service, pointing people to the right offices to resolve problems like potholes and missed garbage collections. This service went online immediately. It also aims to act as a one-stop city information service--rather than having to forward calls to other agencies, 311 aims to have first-call answers to as many resident questions as possible, be they about the hours of operation of a park or current parking regulations. Finally, Knafo aims to have 311 act as a single-source service bureau for the city, able to open tickets and track problem resolution across city agencies.

Already, 311 operators have that access into problems like street damage, and can issue tracking numbers to callers who can monitor the progress of their request online. "[City agencies] know we're watching what they're doing, and the mayor sees reports telling him how they're closing out the calls," Knafo says.

To build the eGovernment knowledge base, Knafo's team met with every city agency, pored over every internal newsletter and publication, and read voluminous procedural documentation as they worked to encapsulate everything the city does in a single searchable database. The 311 project was budgeted at $25 million for the first year, including staffing and implementation. By consolidating existing call centers rather than hiring and training new staff, the project came in well under budget. "Our most valuable ROI is improving service for New Yorkers. They have a better handle on when their complaints are getting resolved," Knafo says.
Key Results: The City of New York
implemented a city services knowledge base and referral hotline


$25 million in cost savings over the first year by preventing redundant call center build-out


project came in $4 million under budget


more than $1 million savings in reusable Siebel infrastructure for other, non-311 call centers
---

To view the entire article, please visit www.destinationcrm.com.


---

Contact DSC today. to learn more about our IVR services and IVR application development software.


---