Information
Telemarketing Services
Toll Free Services
Telephone Answering Service
800 Number Services
Inbound Call Center Services
Business Phone Services
IVR Solutions
IVR Service
IVR
IVR Systems
VUI Voice User Interface
IVR Development Systems
IVR Programming
IVR Design
Interactive Voice Response System
IVR Customer Satisfaction Surveys

Website Information
IVRS
IVR Software
Hosted IVR
IVR Hosting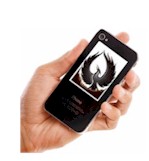 IVR Technology Solutions
This section of our technical library presents information and documentation relating to IVR Vendors and custom IVR software and products. Business phone systems and toll free answering systems (generally 800 numbers and their equivalent) are very popular for service and sales organizations, allowing customers and prospects to call your organization anywhere in the country. The PACER and WIZARD IVR System is just one of many DSC call center phone system features..

What is Interactive Voice Response?. An Interactive Voice Response (IVR) processes inbound phone calls, plays recorded messages including information extracted from databases and the internet, and potentially routes calls to either inhouse service agents or transfers the caller to an outside extension.

Contact DSC today. to learn more about our IVR services and IVR application development software. <! Main Body of Tech Library Section>
IVR Systems Answer the Call
By Kevin Reichard

One of my first jobs was working for an old-school magazine publisher who insisted that callers to the company always be greeted by a human voice. He fought kicking and screaming a move into voicemail and direct phone lines, insisting to the end that it was preferable for people to answer phones, rather than automated voices.

He may have had a point. If you polled an average group of consumers, you'd probably find some dislike dealing with automatons answering a phone query instead of a human. If he hated voice mail, he surely would have blown an artery when confronted with today's increasingly automated interactive voice-response (IVR) systems. IVR systems have long been the tool of choice for Fortune 100 firms attempting to automate customer service calls, but recent trends in IVR technology and pricing now put IVRs within the realm of possibility for many small- and medium-sized businesses.

You are probably familiar with how IVR systems work: You call a company, enter some data via touch-tone and perhaps a voice response, and the system guides you to the correct information (bank balances, flight departure times and so on) or the correct person in a call center. While the more paranoid among us think IVRs are designed to dissuade customer interaction, the reality is that IVRs lower per-call costs for corporations by decreasing the number of people needed to manage phone inquiries. Fewer people means either lowered payrolls or being able to shift personnel into other positions.
This is the President Speaking
For a small business, IVR also means being able to avoid having some high-priced personnel man the phones. You know the drill: The smaller the office, the more likely it is that the president will be answering the phone. And while the notion of an executive answering the phones is quaint, it's not efficient.

So one answer is to look at IVRs to manage your incoming calls. So do IVRs scale for SMBs? It depends on what you want to accomplish.

On a very basic level, an IVR can serve as a replacement for a front receptionist, especially if your business does not deal with walk-in traffic. Many small businesses do not actually need a receptionist if her only responsibility is to answer the phones. Routing calls to the proper person or the proper department (sales, accounting and so on) can be something easily performed by the IVR with a minimum of fuss. The mechanism is simple: A customer calls an 800 number supplied by an IVR vendors and can choose from a menu of options or access a directory of company personnel. The IVR then routes the call to the appropriate mailbox, either to a live person or to voice mail.

An IVR can also work as a tool for managing mobile employees, such as field-service teams or home medical workers: instead of answering the phone when the remote employee arrives and departs from a job, the IVR manages the phone calls and tracks the time appropriately.
Buy or Outsource?
So how can you implement IVR technology? There are two routes: Buy your own system and customize it or outsource the service to a third party.

Angel.com sells its SiteBuilder software to large and enterprise customers, but SMBs can access its capabilities without actually installing any hardware or making a huge commitment to an IVR. Angel.com offers SiteBuilder as an ASP. In this scenario, you contract with the firm to provide IVR capabilities and even an 800 number and you then use the company's Web site to set up the IVR either from scratch or using one of the many IVR templates. Voice messages are saved in analog form and also forwarded to you via email and WAV file.

Going one step beyond is Natural Phone, which offers IVR as part of a larger set of services. Again, Natural Phone offers the IVR basics — call routing, speech-activated functions, voicemail, company directory, call forwarding, automated attendant, toll-free number — but also offers other telephony services geared toward small businesses.

You could also buy your own system: DSC sells a Windows-based IVR system that lets you install your own call-routing system. The PC features support for between four and 12 analog lines and IVR Wizard software for creating your own phone applications. DSC also sells an enterprise-level IVR system designed to work with a digital T1 line. Other vendors sell IVR systems that are designed to fit in a 1U server slot.
It's Your Call
Not every business will benefit from an IVR system. Many customers, especially those working under some sort of a deadline, want to hear a reassuring human voice when they call, and there's no way an IVR can promise an immediate callback in the same way a human can. But, depending on the nature of your business, you should at least look at using an IVR system to manage incoming calls. <! End of Main Tech Library Page>