Information
Interactive Voice Response System
IVR Customer Satisfaction Surveys
Telemarketing Services
Toll Free Services
Telephone Answering Service
800 Number Services
Inbound Call Center Services
Business Phone Services
IVR Solutions
IVR Service
IVR
IVR Systems
VUI Voice User Interface
IVR Development Systems
IVR Programming
IVR Design

Website Information
IVRS
IVR Software
Hosted IVR
IVR Hosting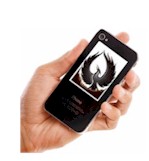 IVR Technology Solutions
This section of our technical library presents information and documentation relating to IVR Vendors and custom IVR software and products. Business phone systems and toll free answering systems (generally 800 numbers and their equivalent) are very popular for service and sales organizations, allowing customers and prospects to call your organization anywhere in the country. The PACER and WIZARD IVR System is just one of many DSC call center phone system features..

What is Interactive Voice Response?. An Interactive Voice Response (IVR) processes inbound phone calls, plays recorded messages including information extracted from databases and the internet, and potentially routes calls to either inhouse service agents or transfers the caller to an outside extension.

Contact DSC today. to learn more about our IVR services and IVR application development software. <! Main Body of Tech Library Section>
Enterprise Telecommunications Business Intelligence
By Peter Cassell
Article published in DM Direct Special Report

Enterprise Telecommunications Business Intelligence - More than a Recording/Monitoring System

Decision making in business is a difficult and complex process. Even in the best of times, the proliferation of information across an enterprise ? gathering, aggregating, manipulating and comprehending it all ? can take on near nightmarish proportions. This is no less true when we look at the information relative to the functioning of a customer contact center and the use of business intelligence to drive the decision process.

Within the customer experience management (CEM) environment, business intelligence has been defined as a subset. Enterprise telecommunications business intelligence (ETBI) is a logical extension of this capability through linkage of information from across the physical span of the organization in addition to the ability to amalgamate related information from disparate logical sources within the business data network. The ability to create direct relationships to telecommunications information, both structured and unstructured, gives an organization an unprecedented exposure to the true nature of each customer experience.

ETBI is not about what information or data you have, but how to integrate, manipulate, use and interpret it to support informed and knowledgeable decisions.

One of the most significant data elements an organization has, if it is recording its customer interactions, is the actual call recording directly linked to the call record. Yet, this event is one of the most difficult to access and manipulate and is often overlooked ? which is a major oversight given the rich information content it carries.

If you?re going to record, it will be for specific reasons: compliance, risk management, quality monitoring, increased agent performance or a combination thereof. You can, however, get a lot more out of a recording system if you take into consideration two important capabilities that will expand the benefits of your call monitoring/recording solution and turn it into a strategic business assetto support decision making and lead to increased revenue and profitability.

These two components are a truly integrated database and advanced reporting capabilities. By including these criteria, your contact center can become a valuable analysis and decision support tool to management ? and a profit center.

By integrating all available contact center data (PBX, ACD and flex seating, customer database information, ALI, call recordings, screen capture, attachments, grading forms, call costing, etc.) into a database, you can get a comprehensive view of your contact center performance. More than that, your data becomes the key for maintaining customer relationships, optimizing telecom infrastructures and making strategic business decisions.

Information has value, proportional to nearness to the time of creation. The further you get from the actual event, the value of this information decreases. For example, an irate customer calls with an issue regarding a purchasing matter. The call is not handled to the satisfaction of the customer and, as a result, two weeks later you lose that customer. If you had known about the call and listened to the problem soon after it happened, you may have been able to fix the issue and retain the customer. As time passes, your reactions will have less impact on the customer and the customer decision. End result ? the customer has left you. The value of the information contained in that particular call record ? the sales revenue contributed by the customer ? was now lost.

Bear in mind that merely reporting data will serve no other purpose than telling you what you have already done. It is purely historical and cannot be changed. A true telecom intelligence tool will present you with historical data that enhances your ability to organize and understand what has happened and empower future strategic business decisions. This is true business intelligence, a combination of data, tools and your expertise and knowledge.

Depending on whether the contact is inbound or outbound, you can:
Determine which customers bring in the most revenue.
Identify geographical areas that are most profitable and why.
Find out which agents cost you more and why.
Pinpoint which marketing campaign is doing better where.
Find out which customers are complaining about which products.
Compare the costs across multiple locations to achieve better cost performance.
Feed this important information back into the business for quick action.
Identify which customers are costing you the most through their interaction with your contact center.
Once you have access to the data, you can do something about the information: take control and adapt your business, your processes and your people to leverage your telecom intelligence. Remember, your integrated database must be:
Optimized to deliver complex query results from large volumes of data ? not just raw data, but data in indexes of recordings, screen captures, etc.
A multidimensional data analysis tool that allows drill-down analysis as well as top-level or aggregated views.
Able to merge data from disparate sources, related to your customer interaction, so you are working from a "single version of the truth."
Able to automate data merges.
Web-enabled or have browser-based access.
Capable of centralized administration and control.
Your system should also have robust reporting and analytical capabilities designed to answer any telecom question in the level of detail necessary to support given business decisions. These capabilities include:
Live, automatically updated reports that can be manipulated without requerying.
Simple point-and-click querying.
The ability to identify and track issues from high-level summary executive reports down to lower-level detail.
Access to additional information by slicing back into the data set and retrieving complex items such as recordings, screen captures and agent evaluations.
Further query refinement through complex filtering created by a simple mouse click.
Alert notification for scheduled reports or for urgent or forbidden activities.
Web- enabled reports in HTML formats. Scheduled and automated reports.
The key features of an ETBI solution suite include:
A fully integrated system.
A fast database that supports optimal storage and retrieval capability.
A database that requires no management resources ? hence no additional ongoing cost.
An enterprise scalable architecture that can meet the current needs of your organization and expand to accommodate your future growth.
An open architecture system that uses readily available parts and not proprietary hardware keeping it cost-effective and easily expandable.
An intuitive, user-friendly interface making training fast and easy.
The ability to schedule reports and distribute hands-free output.
The ability to link your reports to your existing corporate reporting mechanisms, such as the management portal via the Intranet.
The ability to drill down into low-level detail quickly and easily.
OLAP (online analytical processing) data processing capabilities which are optimized for retrieving and summarizing multiple relationships between data.
There is a wealth of valuable telecom intelligence in your contact center. You can leverage this resource with the right tools for decision making to optimize resources, build profits and preserve customer relationships ? all leading to the successful transformation from contact center to profit center. It?s all about getting the right information to the right people in the right format at the right time.

Peter Cassell is executive vice president of Global Sales for HigherGround Inc., a provider of customer interaction recording and telecom management solutions for the contact center, CRM and telecommunications industries. <! End of Main Tech Library Page>