Information
IVR Solutions
IVR Service
IVR
IVR Systems
VUI Voice User Interface
IVR Development Systems
IVR Programming
IVR Design
Toll Free Services
Telephone Answering Service
800 Number Services
Voice Messaging Systems
Interactive Voice Response System
IVR Customer Satisfaction Surveys

Website Information
Hosted IVR
IVR Hosting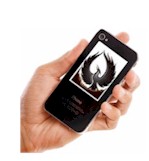 IVR Technology Solutions
This section of our technical library presents information and documentation relating to IVR Vendors and custom IVR software and products. Business phone systems and toll free answering systems (generally 800 numbers and their equivalent) are very popular for service and sales organizations, allowing customers and prospects to call your organization anywhere in the country. The PACER and WIZARD IVR System is just one of many DSC call center phone system features..

What is Interactive Voice Response?. An Interactive Voice Response (IVR) processes inbound phone calls, plays recorded messages including information extracted from databases and the internet, and potentially routes calls to either inhouse service agents or transfers the caller to an outside extension.

Contact DSC today. to learn more about our IVR services and IVR application development software. <! *************************** Main Article ******************************************* !>


---
Customer Benefits of VoiceXML
The following is the first part of an article entitled "The Untold Customer Benefit of VoiceXML" from Audium.

New York City-based Audium creates VoiceXML server and application software that revolutionizes customer service IVR applications and voice-enables mission-critical voice services. Founded in August 1999, Audium is venture backed and privately held. For further information about Audium, contact them at audiumcorp.com.


---


The ultimate goal of upgrading your IVR system is simple: automate more calls and provide better customer 24x7 customer service to your customers at reduced cost.

Providing great automated customer service can be complex, but VoiceXML makes it easier to achieve these goals in two key ways:
Simplifying the addition of speech recognition to IVR
Connecting IVR with existing web, legacy, and customer service systems already in place.

Leading speech recognition vendors have made a compelling case for speech recognition adoption and the benefits of adding speech are clear. However, businesses often overlook the advantages connecting IVR with other enterprise systems.

Part 1 of this article will talk about how VoiceXML helps businesses connect IVR to the rest of enterprise systems while Part 2 will focus on the business implications of IVR as a part of enterprise infrastructure.
Customer service applications in the beginning
Years ago, businesses began writing applications for customer service agents to access databases and mainframe systems and retrieve business information such as customer data and order transaction, fulfillment, and delivery details. These applications were used to answer customer questions over the phone or to provide customers information in written form.

As the complexity of back-end systems increased, so did demands for customer service application functionality. Businesses implemented messaging services to allow applications to exchange information with multiple disparate databases and systems.



IVR becomes mainstream
The invention of the IVR was a great advance for many businesses. Encouraged by the prospect of automating common phone inquiries, they purchased IVR systems. As a new technology, IVR lacked established standards for creating systems and applications. In a competitive marketplace, each IVR vendor developed their own proprietary approach to create the systems required to meet their customers' business requirements. The lack of standards also meant businesses needed to create custom IVR-specific interfaces to communicate with databases and messaging systems.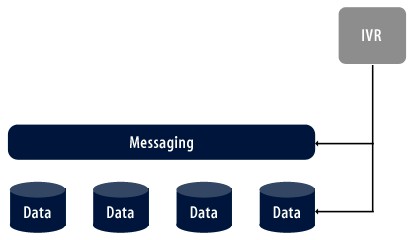 Adoption of standards and the establishment of centralized infrastructure

From an IT perspective, the widespread adoption of the internet changed everything by bringing true standards into play. The main idea behind the internet was to facilitate communication, so web infrastructure and applications were built using common communication protocols (standards-based languages). As businesses began to add internet contact channels to their portfolio of customer self service options, they used these standards to build webpages, e-mail systems, and new agent-based applications. The web application server quickly became the centralized mechanism to manage the delivery of customer service applications and businesses began to derive the benefits of using standards to unify their infrastructure across contact channels.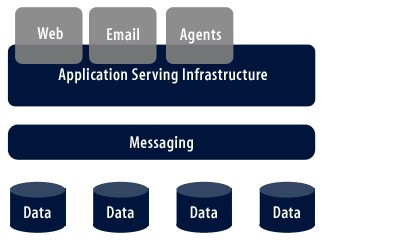 Today, although millions of dollars have been spent creating standard web application serving infrastructure for customer service applications, the proprietary nature of traditional IVR forces many businesses to continue to maintain their IVR as a separate, disparate system that uses specialized hooks into their back end systems and often duplicates information such as pricing, rules, and business logic in both IVR and web systems.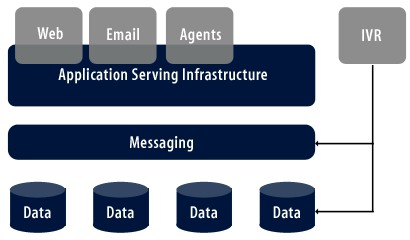 The standards-based nature of VoiceXML has moved IVR into the mainstream, allowing IVR applications written in VoiceXML to fit into the web application serving infrastructure. These IVR applications can integrate with and utilize existing business systems and data, extending the capabilities of core systems already in use and eliminating the need to maintain duplicate sets of information.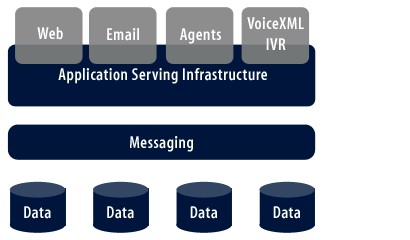 Using standards to integrate IVR with the rest of infrastructure provides a number of opportunities for businesses to improve customer service and reduce costs. From increasing the number and quality of phone-based customer service applications to encouraging collaboration between Web and IVR teams, the businesses implications of implementing a VoiceXML IVR are substantial.

Part 2 will focus on these and other business implications of an IVR that is connected with the rest of enterprise infrastructure. <! **************** End of Main Tech Library Page ******************************** !>



---

Contact DSC today. to learn more about our IVR services and IVR application development software.


---