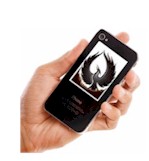 IVR Software Solutions
This section of our technical library presents information and documentation relating to IVR Suppliers and custom IVR software and products. Business phone systems and toll free answering systems (generally 800 numbers and their equivalent) are very popular for service and sales organizations, allowing customers and prospects to call your organization anywhere in the country. The PACER and WIZARD IVR System is just one of many DSC call center phone system features..

What is Interactive Voice Response?. An Interactive Voice Response (IVR) processes inbound phone calls, plays recorded messages including information extracted from databases and the internet, and potentially routes calls to either inhouse service agents or transfers the caller to an outside extension.

Contact DSC today. to learn more about our IVR services and IVR application development software. <! *************************** Main Article ******************************************* !>


---
Customer Benefits of Voice XML (Continued)
The following is the second part of an article entitled "Untold Customer Benefit Of VoiceXML" from Audium.

New York City-based Audium creates VoiceXML server and application software that revolutionizes customer service IVR applications and voice-enables mission-critical voice services. Founded in August 1999, Audium is venture backed and privately held. For further information about Audium, contact them at audiumcorp.com.


---


The adoption of VoiceXML as a standard has had a significant impact on IVR because applications written in VoiceXML can work with multiple IVR platforms. You can truly have a connected IVR.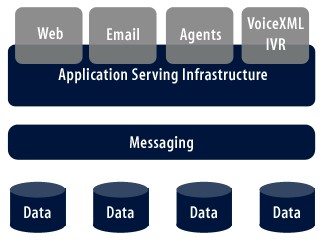 VoiceXML IVR as a part of enterprise infrastructure



Besides a tidy architectural fit, there are substantial business benefits of having a connected IVR as a part of your enterprise infrastructure. Leading companies are achieving customer service that is better not only for their customers, but also for their business.

To provide top notch customer service, businesses could have thousands of phone lines and well-trained live representatives ready 24 x 7. This setup would nearly guarantee that each caller would have their problem solved immediately. While this approach would clearly make customers happy, itís also cost-prohibitive.

Businesses that donít have the luxury of providing every customer direct person-to-person service are forced to drive as many calls as possible to the IVR. While this practice definitely saves money on a per-call basis, traditional IVR systems arenít good at providing high value customer service. Further, the proprietary nature of traditional IVR systems makes enhancing capabilities a long, difficult process that requires specialized personnel and dedicated IVR-specific interfaces, and whose cost can often rival staffing live agents.

Because of these technical limitations, traditional IVR systems are often more expensive than the value of the service they offer, and improving service requires spending a disproportionate amount of time and money relative to the benefits received.

However, IVR that is connected to enterprise infrastructure provides better customer service at a cost that is more in line with the benefits received. By offering expanded functionality, making it easier to improve the customer experience a connected VoiceXML IVR means less time and money spent on phone-based customer service with better results.
Improved Customer Experience
By using existing systems and data to power IVR, VoiceXML enables businesses to roll out new and better applications and provide their customers with a more consistent cross-channel experience. VoiceXML IVR isnít isolated from the rest of enterprise infrastructure, so applications use the same core business systems and data from web and live agent contact channels.
New and better applications
With VoiceXML IVR, businesses can increase both the number and quality of phone-based customer service applications. Both new and old applications benefit when customers access more information more quickly and can do more on their own, without having to speak to a representative. Because IVR now fits into the rest of enterprise architecture and can easily access other enterprise systems, businesses can deploy new applications that use information and perform transactions that were previously unavailable or required a custom interface for the IVR.
Consistent customer experience
With IVR connected to enterprise infrastructure, changes made using other systems are reflected immediately to callers. Any activity, such as an online funds transfer or account credit performed by a live operator will be immediately reflected in the balance information provided by the IVR system. No reconciliation between systems is needed to have the transaction reflected across all contact channels. VoiceXML IVR can also use the business rules (such as pricing, promotions, etc) and customization such as user login to drive both phone and web customer service.
Better for your business:
A VoiceXML IVR connected to enterprise infrastructure not only helps businesses improve customer service, it also reduces the effort and cost of improvement.

Just as IVR that is a part of enterprise infrastructure uses the same core business systems and data from web and live agent contact channels, a connected IVR enables IVR, web teams, and customer care teams to work more collaboratively to create IVR applications. Increased collaboration offers several key benefits, including:
Elimination of duplicate effort
Businesses can get rid of custom, IVR-specific interfaces that communicate with databases and messaging systems because VoiceXML IVR uses the same communication methods as the rest of your existing systems. Eliminating IVR-only interfaces enables resources to refocus on other, higher value responsibilities.
Skill Set Specialization
IVR teams can continue to focus on what they do best Ė creating a positive customer experience while web teams assume responsibility for back end interfaces.
More comprehensive approach
Increased collaboration gets people working together who havenít worked together before. Web and IVR team members can share lessons learned and take a more comprehensive approach to problem solving.
Lower hardware and maintenance costs
VoiceXML applications run on commonly available hardware and software, enabling businesses to save money by using equipment that they already own instead of purchasing special purpose hardware.
Affordable scaling
In a VoiceXML-based IVR model, application logic resides on the same application serving infrastructure used across the enterprise. This infrastructure is separate from telephony, so additional application capacity scales independently of telephony costs.
Conclusion:
Using a VoiceXML IVR connected to enterprise infrastructure helps businesses enhance service while spending less money and using fewer resources. <! **************** End of Main Tech Library Page ******************************** !>



---

Contact DSC today. to learn more about our IVR services and IVR application development software.


---