Information
Virtual ACD Software
IVR Zip Code Locator
IVR Technology Company
Delivery Confirmation / Verification Service
Answering Systems
Phone Answering Software
Interactive Voice Response System
IVR Customer Satisfaction Surveys
Telemarketing Services
Phone Services
Voice Mail Service
Voice Mail System
Voice Mail Software
VUI Voice User Interface

Website Information
IVRS
IVR Software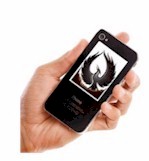 IVR Solutions
This section of our technical library presents information and documentation relating to IVR Development and custom IVR software and products. Business phone systems and toll free answering systems (generally 800 numbers and their equivalent) are very popular for service and sales organizations, allowing customers and prospects to call your organization anywhere in the country. The PACER and Wizard IVR systems add another dimension to our call center phone systems and solutions.

What is Interactive Voice Response?. An Interactive Voice Response (IVR) processes inbound phone calls, plays recorded messages including information extracted from databases and the internet, and potentially routes calls to either inhouse service agents or transfers the caller to an outside extension.

The following is an article relating to the IVR market including tips and best practices as well as product and answering service information.


---

<! *************************** Main Article ******************************************* !>
Conversational IVR
The Future of Speech-Enabled, Telephony-Based, Directory Search and Auto Attendant Technology

by Mark Bannon, Phonetic Systems, Inc. (Originally published in Messaging Magazine)

Since the introduction of Interactive Voice Response (IVR) technology over 10 years ago, many revolutionary telephony-based products have infiltrated the marketplace. Today, some of the most popular uses of IVR systems are with automated attendant applications, call routing and information retrieval. This new generation of IVR systems allows a caller to have voice-activated access to large databases of company information. For example, if you want to call an employee in a large organization, you need only to pick up the phone and speak a name. Gone are the days of having to dial by name and fumbling at your numeric keypad.

These new IVR systems have provided a tremendous improvement to the industry. However, there are still some drawbacks. Most IVR systems are set up to only listen for certain bits of information. Once heard, they process the information, search the database of information, attempt to retrieve the correct information, and produce the desired result (i.e., connecting the caller to Steve Dailey). The IVR systems only need to ascertain a small amount of information before making an "educated" guess and connecting the call. But, what if in the database there was a Steve Daley or three people named Steve Dailey? Would the computer be able to recognize which Steve Dailey the caller requested? Or, would it find the first, closest fit and then connect the caller? Unfortunately, the latter is most often the case, leading to an unacceptable percentage of incorrect connections. The only way to combat this problem is by utilizing a new technology that incorporates a conversational style search.
The Conversational Search
A conversational style search is the most natural method for conducting search and retrieval functions in voice-driven auto attendant, call routing and information retrieval functions. This revolutionary technique provides a caller with the ability to obtain the desired result through a natural dialog similar to that of a live operator. The conversational process takes the caller through a series of questions to ensure easy access to people or valuable, desired information.

The ideal conversational style search product should contain certain features to ensure accuracy. Sophisticated speech recognition techniques should feature the ability to search large databases of information on the basis of speech input, accomplished while conducting an on-going, intelligent conversation with the caller. Letís again use the example of having two people named Steve Dailey in a directory. The typical IVR system would most likely look for the first Steve Dailey it found and connect the call. A conversational IVR system is intelligent enough to know that there are two matches, and it will ask a question to further qualify and ascertain the correct match. The following example demonstrates this sophisticated system in action.
Conversational System Operator: Thank you for calling Main Street Technology. How may I direct your call?
Caller: May I speak with Steve Dailey, please?
CSO: Did you say Steve Dailey?
Caller: Yes.
CSO: Did you want Steve Dailey in accounting?
Caller: No.
CSO: Did you want Steve Dailey in receiving?
Caller: Yes.
CSO: Please hold while I connect you.
The system ascertained that there was more than one Steve Dailey in the database. By asking a few more questions, the system was able to identify the correct Steve Dailey and connect the call.

A conversational IVR system also has a unique built-in spelling feature to further enhance the probability of finding a successful match. What is the first question live operators asks you when they are having trouble understanding you? Donít they say (and donít you expect) "How do you spell that?" Another good example of a technique that a conversational IVR system uses to solve a real problem is when a company has two employees whose names sound exactly the same. For example: Steve Daily and Steve Daley. The spell by name feature and the operator-like conversation allows you to be transferred to the correct individual. A typical voice recognition product would be stumped and would either transfer you to a live operator or give you a choice of two names that sound identical.

Another conversational feature that a traditional IVR system could not provide is the ability to tell when a name is not in the database (also known as "garbage rejection" or "false positives"). Conversational voice-driven IVR systems have fine-tuned their searching technique to a point where they can conduct a conversation with the caller in order to "not" find someone that does not exist in the database. Customers find this feature extremely helpful, especially when information in their databases is constantly being updated. Again, speech-based IVR systems relying on traditional technology will keep guessing at the name until the caller gets frustrated and either hangs up or transfers to the live operator.
Conversation In Action
A conversational style directory search product is ideal for speech-enabling a number of applications: in corporations for auto attendant, corporate directory assistance and personal directory services; in telephone companies for public directory assistance and frequently called numbers services; and in call centers for speech-enabled transactions and for intelligent front-ends.

Corporations utilizing a conversational style, speech-enabled auto attendant and directory assistance system realize numerous benefits. Most incoming calls can be handled by the automated system, thereby providing 7 x 24 coverage to ensure that their employees and customers around the world can quickly and easily contact anyone in the directory at all hours of the day simply by speaking their name. It can also help decrease the operational cost issues related to adding additional staff to augment overburdened operators.

Moreover, there will no longer be a need for a printed internal directory. Employees can pick up their handset, say the name of the person to whom they wish to speak, and be connected; a quick and easy activity. Also, considering that company rosters change on a consistent basis, paper directories are out-of-date even before they are printed. With this new system, the database of information can be updated immediately when a change occurs. A tremendous cost saving is achieved with the elimination of printing the directory, and a better class of service is offered to the employees.

Telephone companies are ideal locations for automated directory assistance systems, because the number of live operators can be significantly reduced (i.e., a cost savings is achieved). Additionally, consumers can now be guaranteed that they will receive the correct phone number. How many of us have received a number through directory service, called the location and determined it was the wrong number? With the conversational, highly accurate, search solution, incorrect answers are a thing of the past.

In the U.S. customer-oriented market, customer service is a critical factor for success. Consumers are constantly looking for the easiest, fastest way to obtain order, product and price information. With an automated system, call centers can ensure customer service is never compromised. Speech-enabled solutions may be deployed in the call center environment in two basic ways: providing assistance with simple transactions (like providing the status of an order, quoting price and availability of products, etc.); and serving as a front-end to accumulate information from the caller and then route the caller to the agent, saving precious agent time. Corresponding benefits to these features include: providing better customer service; allowing agents to be more productive and handle more complicated customer service issues; eliminating wait time imposed on the caller; all of which save a company money and reduce caller aggravation.

With greater emphasis on providing better customer service, companies worry about the extra expense needed to provide the service customers are demanding. Conversational IVR systems help bridge this gap. To be sure, whether utilized at a large organization, telephone company or call center, a conversational style, speech-enabled search solution is a large factor in achieving increased productivity, cost savings and exemplary customer service. This new type of technology is paving the new speech-enabled IVR road of the future <! **************** End of Main Tech Library Page ******************************** !>



---

Contact DSC today. to learn more about our IVR services and IVR application development software.


---