Information
Virtual ACD Software
IVR Zip Code Locator
IVR Technology Company
Delivery Confirmation / Verification Service
Answering Systems
Phone Answering Software
Interactive Voice Response System
IVR Customer Satisfaction Surveys
Telemarketing Services
Phone Services
Voice Mail Service
Voice Mail System
Voice Mail Software
VUI Voice User Interface

Website Information
IVRS
IVR Software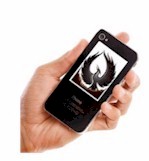 IVR Solutions
This section of our technical library presents information and documentation relating to IVR Development and custom IVR software and products. Business phone systems and toll free answering systems (generally 800 numbers and their equivalent) are very popular for service and sales organizations, allowing customers and prospects to call your organization anywhere in the country. The PACER and Wizard IVR systems add another dimension to our call center phone systems and solutions.

What is Interactive Voice Response?. An Interactive Voice Response (IVR) processes inbound phone calls, plays recorded messages including information extracted from databases and the internet, and potentially routes calls to either inhouse service agents or transfers the caller to an outside extension.

The following is an article relating to the IVR market including tips and best practices as well as product and answering service information.


---

<! *************************** Main Article ******************************************* !>
Automated Speech Technology Saves Money
---


The following is an extract from the article "Automated Speech Technology Saves Money" written by David Myron of CRM Magazine:

"Speech technology is doing more than talking a big game, it's saving companies big bucks. Take, for example, Armstrong World Industries, a designer and manufacturer of floors, ceilings, and cabinets for residential and commercial properties: Its Armstrong Floor Products division is saving $5,000 per month in toll charges thanks to its Nuance speech recognition technology implementation.

In early 2000 as many as 15,000 customer calls were flooding Armstrong's Home Service contact center each day, according to Karen Peiffer, telecom manager at Armstrong. So the company started looking for ways to automate customer service inquiries without sacrificing customer satisfaction. "We were implementing a brand new IVR application and determined that we should equip it for speech recognition to be more forward thinking, to provide the ability to recognize alpha-numeric purchase orders, and to accommodate the unique calling situations of our customers," Peiffer says. "Additionally, we wrote our application in XML, not VOXML, so if we wanted to port the same capabilities to our Web site we could do so with little or no effort."

After a request-for-proposal period, Armstrong Floor Products selected Nuance 7.0, and in early 2000 turned to Interactive Northwest Inc. (INI) to develop the Nuance-powered speech solution, which runs on the Avaya Interactive Voice Response platform. INI integrated existing Armstrong Floor Products' systems with XML technologies to create an uninterrupted customer experience. By June 2000 Nuance 7.0 was humming and ready for customers.

At the core of its speech-enabled Direct Customer Inquiry system, Nuance 7.0 enables Armstrong Floor Products' callers to access at any time relevant product delivery information, from order confirmation to ship date and carrier information. At the same time the system reports on caller interactions, giving Armstrong Floor Products visibility into its customers' preferences for using the system.

By automating access to specific information, including order confirmations and packing slip requests, Armstrong Floor Products decreased customer hold times and improved call completion rates. The Nuance system has reduced the division's customer hold times to less than 20 seconds. Additionally, the company reduced customer call durations by 50 percent, and improved call completion rates by 123 percent.

"With help from Interactive Northwest and Nuance, our speech-enabled Direct Customer Inquiry system achieved our customer service goals of increasing self-service, allowing access to data after business hours, automating standard requests, and even freeing up agents for the more complex customer calls," Peiffer says....."


---

To view the entire article, visit www.destinationcrm.com. <! **************** End of Main Tech Library Page ******************************** !>



---

Contact DSC today. to learn more about our IVR services and IVR application development software.


---