Information
IVRS Software & Services
IVR Customer Satisfaction Surveys
Telemarketing Services
IVR Provider
Toll Free Services
Telephone Answering Service
Call Routing
Auto Attendant
800 Number Services
Voice Messaging Systems
Call Recording Systems
Voice Mail Message
Voice Mail System
Voice Mail Software
Inbound Call Center Services
IVR Hosting
Business Phone Services

Website Information
IVRS
IVR Software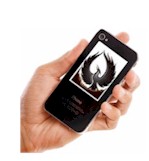 IVR Solutions
This section of our technical library presents information and documentation relating to IVR Development and custom IVR software and products. Business phone systems and toll free answering systems (generally 800 numbers and their equivalent) are very popular for service and sales organizations, allowing customers and prospects to call your organization anywhere in the country. The PACER and WIZARD IVR System is just one of many DSC call center phone system features..

What is IVR Software?. An Interactive Voice Response (IVR) processes inbound phone calls, plays recorded messages including information extracted from databases and the internet, and potentially routes calls to either inhouse service agents or transfers the caller to an outside extension.

Contact DSC today. to learn more about our IVR services and IVR application development software. <! Main Body of Tech Library Section>
Does Your Business Need A Toll-Free 800 Number?
---


The following is an extract from the article "Does Your Business Need A Toll-Free 800 Number?" by Curtis Stevens.


"The industry began in the early 1970's and today most customers expect you to have it. Providing a toll free line can bring in a number of benefits to your business.

From the customer standpoint, it opens an opportunity to inquire about your products or services at no expense. Not only does it show you are established and successful, but it also shows that you care about what is convenient for them. It creates a corporate image of your company in their mind. Customers expect you to give something back in return for their business.

Think of it this way. Have you ever purchased from a company that didn't have a toll free number? Some companies may not benefit from a toll free number, such as those with business to business sales or companies with a limited local targeted market. In other cases, such as catalog sales, Internet stores or companies with a continuous demand for support will most definitely need it. A toll free number allows you to advertise a "local" number to anyone in the United States. It is human nature to be attracted to anything free and it entices the customer to act now.

When was the last time you heard a toll free number in a radio or TV commercial? Were you able to remember or write it down? Did the number spell out any words? Having it spell a particular word is called a vanity number. Vanity numbers can be crucial for any business as they are easier to remember and promote. One company spent millions to have 1-800-FLOWERS and it has affected their sales in a positive manner.

When considering activating a toll free number it is important to also look at the drawbacks. Besides the fact of creating an extra expense, you will receive more calls from customers that are not necessarily serious about your offerings. Since the customer has nothing to lose, they may be tempted to call even if they are not interested anytime soon. Toll free lines also give them the ability to inquire multiple companies at no expense, while increasing your chance of losing the sale.

Whether you are a home-based business or a large fortune 500 company, anyone can get a toll free number. For larger corporations, it is best to purchase a hardware phone system such as a PBX. For an excellent online guide, see: http://www.buyerzone.com/telecom_equipment/phone_systems/. For smaller companies, many long distance providers offer an identical service at a fraction of the price. Such systems are what they call a virtual PBX or office. They allow you to have personal greetings, multiple extensions and mail boxes, on-hold music, etc...."


---
To view the entire article, please visit www.gotmerchant.com.

About the Author:
Curtis Stevens is the founder of Gotmerchant.com (www.gotmerchant.com), an online guide to merchant account service for any business looking to accept credit cards. His online site has helped thousands understand the service and protect themselves from unethical sales reps.

<! End of Main Tech Library Page>



---

Contact DSC today. to learn more about our IVR services and IVR application development software.


---