Information
IVRS Software & Services
IVR Customer Satisfaction Surveys
Telemarketing Services
IVR Provider
Toll Free Services
Telephone Answering Service
Call Routing
Auto Attendant
800 Number Services
Voice Messaging Systems
Call Recording Systems
Voice Mail Message
Voice Mail System
Voice Mail Software
Inbound Call Center Services
IVR Hosting
Business Phone Services

Website Information
IVRS
IVR Software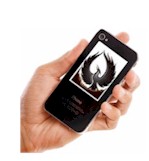 IVR Solutions
This section of our technical library presents information and documentation relating to IVR Development and custom IVR software and products. Business phone systems and toll free answering systems (generally 800 numbers and their equivalent) are very popular for service and sales organizations, allowing customers and prospects to call your organization anywhere in the country. The PACER and WIZARD IVR System is just one of many DSC call center phone system features..

What is IVR Software?. An Interactive Voice Response (IVR) processes inbound phone calls, plays recorded messages including information extracted from databases and the internet, and potentially routes calls to either inhouse service agents or transfers the caller to an outside extension.

Contact DSC today. to learn more about our IVR services and IVR application development software. <! Main Body of Tech Library Section>
ICRM vendors look for new pastures
By: Shipra Arora

To sustain growth in the BPO segment, Indian companies must explore new verticals in the domestic market, adopt multi-channel technologies and reduce their dependence on international markets, says Shipra Arora

India's offshore outsourcing prowess has had a beneficial impact on the Indian Interaction CRM (ICRM) market. Worth $77 million in 2003, this market grew at 38.2 percent over the previous year, according to a Frost & Sullivan report. But if research reports are to be believed, the market may not grow quite as quickly beyond the mid-term. For the various stakeholders in this market—pure contact centre technology vendors, traditional switch vendors and system integrators—it may well turn out to be a case of making hay while the sun shines or revisiting their strategies to ensure growth in the long run. This is likely to result in some interesting trends such as a focus on the domestic contact centre market, a push toward application solutions beyond infrastructure solutions and the emergence of hosted services.
ICRM—the Indian scenario
Frost & Sullivan (F&S) has divided the Asia-Pacific ICRM market into eight segments–Automatic Call Distributor (ACD), outbound, Interactive Voice Response (IVR), Computer Telephony Integration (CTI), workforce management (WFM), e-mail management, call monitoring, speech technology and real time Web collaboration. According to F&S, the total ICRM market in India in the year 2000 was worth $12.7 million. With this small base, it isn't surprising that the market recorded growth rates of 135.9 percent and 86 percent in 2001 and 2002 respectively. The 38.2 percent and 37.3 (estimated) growth in 2003 and 2004 respectively marked the beginning of a period of stabilisation. After growing at an estimated rate of 32.8 percent in 2005, the Y-O-Y growth is expected to taper off reaching single digit levels of 8.9 percent in 2009 and 5.1 percent in 2010. The revenue forecast by 2010 is $267.9 million.

Alok Shende, director, Technology Practice, F&S India, says that the Indian ICRM market is in a growth phase and is likely to be saturated by 2010. In F&S's Market Engineering Measurements for 2003, the saturation (current/potential users) has been measured at 28.8 percent and is reported to be increasing. However, as Shende clarifies, the estimated growth figures for the forecast period have been arrived at keeping existing circumstances in mind. Amit Mehta, national marketing manager, Call Centre Solutions, Tata Telecom says that given the situation, vendors have to reinvent themselves and broad base their offerings and market segments to maintain good revenue growth in the long term.
Reasons for saturation
Offshore outsourcing contact centres that have come up in the country account for almost 60-70 percent of the total pie with the remainder of the market being accounted for by domestic contact centres. In such a scenario the growth of the ICRM market is clearly dependent on the growth in outsourcing to India. The call centre market is expected to get saturated with jobs moving to other parts of the world. "The quantum of work shifting to India will improve over the next 3-4 years. But once the major shift happens and a certain size is acquired, we will see growth taper off," Shende explains.

Another factor that is responsible for low growth rate is the changing mix of the voice and non-voice businesses where there has been a proportionate decline in the volume of voice. According to Mehta, while earlier it was almost 100 percent voice-based, it has now come down to around 70 percent.
Re-strategising is the way to go
Vendors must revisit their strategies and look beyond present growth opportunities and try out new avenues and revenue streams to counter the expected slowdown in this segment. Several strategies can be adopted of which the significant ones include:
New verticals
The domestic business for ICRM vendors is primarily restricted to the banking & finance and telecom verticals. As a significant number of deployments have already happened on that front, what is now required is to tap other verticals and boost revenues. Vendors are eyeing FMCG, retail, travel and hospitality, aviation, utility and healthcare for growth. According to Pramod Ratwani, vice president - Asia Pacific & Middle East, Concerto Software, the key factors that will drive the market in the future will be domestic call centres and the services business. According to Shende, "Things have looked up for the domestic call centre business since last year and we expect this trend to continue."
Looking beyond infrastructure
While exploring greenfield markets, experts point out that vendors must keep an eye on opportunities within their existing mainstream markets as well.

The banking and financial segment and telcos already have considerable deployment on the infrastructure side of the business. However, there is still a huge untapped opportunity on the applications side. According to Mehta, the ICRM market is not only about infrastructure but also application seats, even though the infrastructure side of the segment still brings in the bulk of revenues. Ratwani says that India will be a mature market by 2010 and by then it will be one of the largest call centre bases in the world. "Companies would realign their focus from new seats growth to adding more applications for offering value added services," he explains. On the applications side, the key emerging areas are CTI, speech recognition, workforce management, quality-monitoring applications and e-mail management among others. According to Mehta, the real drivers will be applications that have an impact on productivity and personalisation.
Growth in IP contact centres
Vendors are now looking at IP contact centre (IPCC) solutions to drive incremental growth. The opportunity for these solutions is huge especially in the case of greenfield investments. "IP solutions are gaining acceptance not only because of the obvious price advantages but also because of convergence. The emergence of multi-channel contact centres has also contributed to the growing acceptance of IP contact centre solutions," says Ratwani.

F&S's research says that the Indian market for IP contact centres has taken off with several major deployments in the outsourced contact centre and banking space. Shende expects good growth in the IPCC market due to the 5-7 year replacement cycle in the ICRM market. As most technology investments happened around 2000, replacements will take place over the next few years. Many of these replacement investments are likely to happen in IP. Mehta feels that a big opportunity for IP lies in expansion of the ICRM segment.

But the number of pure IPCCs may not be very large with a number of customers trying out the hybrid approach, which is a mix of the traditional Time Division Multiplexing (TDM) technology and IP. Some contact centres have already experimented with a hybrid approach, where some agents use traditional circuit switched networks and others VoIP. Many organisations have existing investments that they cannot discard. Therefore, phasing in new technologies like VoIP in stages will make more sense in terms of cost. Furthermore, VoIP adoption is being closely monitored by many organisations so that they will be able to learn from others before taking the plunge. "Once they have mastered the art of fine-tuning their networks to support VoIP, aggressive growth will take place. IP contact centres are going through the same adoption rate as VoIP," explains Ratwani.
Emergence of hosted services
The trend towards IPCC adoption is facilitating the emergence of a hosted services model where a customer does not own the contact centre infrastructure and can lease it on a pay per month, pay per hour or pay per seat basis. As a result, there is no need to make a huge upfront investment. Service providers such as Reliance, Bharti, and Tata Teleservices will play an important role in delivering these services. Mehta points out that service providers are increasingly looking at new areas to improve their revenues. Hosted ICRM will help them provide new value-added services to their customers on top of the bandwidth that they are selling today. Vendors such as Tata Telecom are also working on hosting their solutions with service providers.
Partnerships the way ahead
Vendors are expanding their portfolios, exploring new markets and pushing new technologies and business models. Companies need to enter into partnerships to acquire and offer specialised services. Tata Telecom, for instance, has gained expertise in call monitoring and workforce management through partnerships with Nice Systems and Simon respectively.

For smaller vendors with expertise in areas such as IVR and e-mail management, it is a good time to get alliances in place with bigger players. For bigger players, this is an opportune time to strengthen their hold on existing customers and acquire new customers by addressing shortcomings in their solutions portfolios.

About the Author:
Curtis Stevens is the founder of Gotmerchant.com (www.gotmerchant.com), an online guide to merchant account service for any business looking to accept credit cards. His online site has helped thousands understand the service and protect themselves from unethical sales reps.

<! End of Main Tech Library Page>



---

Contact DSC today. to learn more about our IVR services and IVR application development software.


---