Information
IVRS Software & Services
IVR Customer Satisfaction Surveys
Telemarketing Services
IVR Companies
Toll Free Services
Telephone Answering Service
Call Routing
Auto Attendant
800 Number Services
Voice Messaging Systems
Call Recording Systems
Voice Mail Message
Voice Mail System
Voice Mail Software
Inbound Call Center Services
IVR Hosting
Business Phone Services

Website Information
IVRS
IVR Software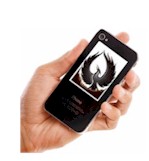 IVR Solutions
This section of our technical library presents information and documentation relating to IVR Development and custom IVR software and products. Business phone systems and toll free answering systems (generally 800 numbers and their equivalent) are very popular for service and sales organizations, allowing customers and prospects to call your organization anywhere in the country. The PACER and WIZARD IVR System is just one of many DSC call center phone system features..

What is IVR Software?. An Interactive Voice Response (IVR) processes inbound phone calls, plays recorded messages including information extracted from databases and the internet, and potentially routes calls to either inhouse service agents or transfers the caller to an outside extension.

Contact DSC today. to learn more about our IVR services and IVR application development software. <! Main Body of Tech Library Section>
Interactive Voice Response
by Barbara Nye - CMS Research
01-Dec-99

Times are changing, but one thing remains constant-marketing research is as important today as ever.

But, people are harder to reach and less likely to participate in survey and opinion research, resulting in decreased response and cooperation rates. New technology is on the rise providing new data collection opportunities, but these opportunities need to be implemented for the purposes of;
getting the information needed to make products and services better;
building panels of people or recruiting people to participate in studies;
monitoring attitudes and the use of products.
While traditional paper and pencil, and telephone will still be the best method of data collection for some studies, alternative data collection methods need to be introduced to widen the scope of the respondents.

Technology has affected our lifestyles as well as our data collection methods and responses. Almost everyone has a telephone; if not several. Many households have answering machines, voice mail or caller id, and reaching a live person is becoming a challenge. There are very few people who return a marketing research or opinion inquiry message.

Studies show that more than one half of all households in the U.S. has a computer and of those, about 60% have access to the Internet. Time is valuable for families with both parents working, and doubly valuable for single parent households. Legislation is restricting the types of telephone calls placed to households and the times the calls can be made. Unfortunately, the general population is confusing legitimate marketing research (and charity work) with the telemarketers, making the chances for a successful interview nearly impossible. Fortunately, technology has also provided some more convenient and less disruptive ways of collecting this necessary data.

Interactive Voice Response (IVR), also known as Automated Telephone Interviewing, is one of the newest ways to meet the latest challenges of collecting marketing research data. While this variation of data collection via phone is fairly new, it has been used successfully on most studies. When designing a study, consider your sample and the purpose of the study. Consider whom you are trying to reach. Why would they want to do this study? Put yourself in their shoes and think about how you would want to be contacted, and what would prompt your participation.

Now, how to achieve that? There are instances where traditional data collection with paper and pencil or, telephone interviews, are still the best methods of collection. But, in other instances a newer data collection methodology may be a better solution. Another consideration may be a combination of old and new data collection methodologies, providing an inviting comfort level and convenience for all.

To start, IVR data collection is not that different from traditional means of data collection. Traditional mail methods like postcards or letters, or newer ones like e-mail or cash register receipts, are all ways of getting the invitation out to the needed audience. The invitation is the key to success or failure. The invitation for an IVR survey should be bold and colorful with the toll free number a larger or different font size than the rest of the copy. Along with making the invitation easy to read, it should also include why this study is being done, how long it should take to complete, the benefits from completing the study, and incentives offered. Don't forget an appreciative "Thank You!" IVR data is especially valuable because the respondent enters data directly into a data file readily accessible without the labor of an interviewer. Surveys are available 24 hours a day, seven days a week. There are no delays from the postal system, data entry department, or multiple attempts by the telephone interviewer to make contact with the respondent. Open ends captured by an IVR or automated telephone interviewing system record the actual voice of the respondent and can be heard immediately following the interview's end. Pulling several of the open end responses to play at a presentation can emphasize a point. With this methodology there is convenience for the respondent and immediate data for the client. It is a quick, cost effective option for data collection. As with all data collection methodologies, there are pros and cons to using IVR. In addition to providing a cost effective and convenient means of collecting data without human resource or staffing issues, it also allows the respondent to voice honest, guilt free responses. All respondents hear the same interviewer voice and tonality, eliminating bias from the presentation of the questions. Length of the survey (generally not more than 10 minutes) and required level of detail are other factors to be considered since there is no live person available to keep the respondents' interest, probe for details or clarify what was said. For the most part, IVR provides you with a representative response of the starting sample since telephones are available to everyone.

But again, put yourself in the respondent's shoes. Your best option may be to give them a choice on how they want to return their responses. For example, if your sample has a large population of elderly who may not be comfortable with technology, mail them a letter giving the options either of filling out a mail-in questionnaire or calling responses in. This way it is inviting and convenient for those uncomfortable with technology and also fast and efficient for the client. By having respondents enter a unique panel or respondent number, a phone number or an address; it is easy to verify that duplicates have not been entered. IVR also provides a good way of collecting hard to get data. Low incidence screeners can be quickly and easily captured and there are proven higher levels of honesty and commitment since no live interviewer is involved. With the guilt factor removed, respondents don't feel compelled to enhance a product or a service they don't like, or participate in an activity they don't have time for. If they do commit, studies show they are much more likely to follow through. Embarrassing or confidential information such as drug use and medical problems can be collected more discreetly. IVR is used successfully for studies on customer satisfaction, for screenings on attitude and uses, product tests, and concept tests, however the subject matter, sample and incentive for doing the study play an important part. If incentives are needed, there are a variety of ways to award them. A validation code can be given to activate the invitation/coupon. Name and address can be captured to send a gift, certificate, check, or pull a sweepstakes winner. Panel studies informed that IVR data collection may be used are just as successful as traditional mail or telephone surveys.

Technology has changed our style of living while forcing us to consider new ways of collecting data. IVR can provide fast, convenient ways of collecting data, with results comparable to traditional methods. When designing a project, consider your alternatives, pros and cons and make the best decision for your client. It may require a bid to find out the actual cost comparison, but present it to your client as the newest technology for marketing research and opinion data collection and see what happens.

Source: ©2001 Marketing Research Association, Inc.

<! End of Main Tech Library Page>



---

Contact DSC today. to learn more about our IVR services and IVR application development software.


---