Information
IVRS Software & Services
IVR Customer Satisfaction Surveys
Telemarketing Services
IVR Provider
IVR Management Products
Toll Free Services
Telephone Answering Service
Call Routing
Auto Attendant
800 Number Services
Voice Messaging Systems
Call Recording Systems
Voice Mail Message
Voice Mail System
Voice Mail Software
Inbound Call Center Services
IVR Hosting
Business Phone Services

Website Information
IVRS
IVR Software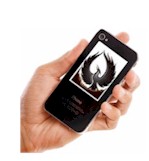 IVR Solutions
This section of our technical library presents information and documentation relating to IVR Development and custom IVR software and products. Business phone systems and toll free answering systems (generally 800 numbers and their equivalent) are very popular for service and sales organizations, allowing customers and prospects to call your organization anywhere in the country. The PACER and WIZARD IVR System is just one of many DSC call center phone system features..

What is IVR Software?. An Interactive Voice Response (IVR) processes inbound phone calls, plays recorded messages including information extracted from databases and the internet, and potentially routes calls to either inhouse service agents or transfers the caller to an outside extension.

Contact DSC today. to learn more about our IVR services and IVR application development software. <! Main Body of Tech Library Section>
Restaurant Customer Satisfaction Surveys
www.intelemedia.com

Whether their market is regional or international, restaurant chains need an accurate measurement of food quality, property cleanliness, and service consistency from the guestís point of view. Intelemedia teams with market researchers to take specific questions restaurant managers need answered, and adapt them to the interactive voice response (IVR) survey technique. By using the power and capacity of Intelemediaís IVR platform, restaurant decision makers receive timely information on customer satisfaction. At the restaurants, guests are randomly selected to receive a cash register receipt with an invitation to call a toll-free number. When the call is made, the guest is directed to use their telephone keypad to input a "code" number thatís printed on their receipt. Then they are asked a brief series of questions, and they answer by pressing the numbers corresponding to their answers. Callers are also given an option to leave a short voice message. Upon completing the survey, guests are provided with a special code to write on their receipt. That turns the receipt into a coupon which they can redeem for a discount or complimentary menu item on their next visit to the restaurant.

The questions are structured so that an answer pattern indicating a bad experience triggers a "hot notice" that is e-mailed or faxed to the appropriate manager. They can then take prompt action to correct a problem, and prevent additional customer dissatisfaction. When a customer has a complaint and asks to be called, a timely return call is made, or at the customerís option, they are connected directly to the chainís customer service department. The integrated service is a powerful tool for "damage control" and restaurant guests are often pleasantly surprised by managementís responsiveness.

For restaurants with locations all over North America, the IVR satisfaction survey is multilingual. Hispanic guests are able to take the survey in Spanish, while Canadian calls can be answered in English or French-Canadian based on callís origin.

Survey results are available in real time via a secure site on the Internet. Raw data is uploaded at regular intervals to market researchers for analysis and reporting.
Features:
Surveys are available 24 x 7, so customers can respond at their convenience.


Questions can be quickly added or changed to allow for "pulse" checks on food or service.


Immediate fax or e-mail notification of "hot" surveys to managers or supervisors.


Caller comments recorded on ways to improve their next visit.


Voice mail access to actual customer comments recorded throughout the day or week.


Surveys can be made available in multiple languages.


Real-time access to call counts and reports via a secure Web page.


Branching questions allow for in-depth probing.
Benefits:
Respond quickly to feedback and resolve issues before they become problems.


Handle customer complaints promptly through caller transfers to customer service.


Get immediate feedback on changes to menus, decor, or service procedures.


Know what your customers are saying today within minutes - not weeks.


Eliminate survey printing and postage costs, or costs for live operator interviews.


Present questions consistently and eliminate interviewer fatigue and influence.


Hear actual customer comments with all their emotion, tone and inflection.


Elicit candid responses that result from the callerís feeling of anonymity.
Hear for yourself
Call the InResponse Demo Line at 800-263-3120. You can choose to hear sample Customer Satisfaction surveys and more. You'll hear how music can be embedded to enrich the sound of the survey and you'll be told how to trigger some branching questions.

<! End of Main Tech Library Page>



---

Contact DSC today. to learn more about our IVR services and IVR application development software.


---