Information
IVRS Software & Services
IVR Customer Satisfaction Surveys
Telemarketing Services
IVR Provider
IVR Management Products
Toll Free Services
Telephone Answering Service
Call Routing
Auto Attendant
800 Number Services
Voice Messaging Systems
Call Recording Systems
Voice Mail Message
Voice Mail System
Voice Mail Software
Inbound Call Center Services
IVR Hosting
Business Phone Services

Website Information
IVRS
IVR Software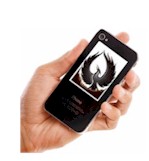 IVR Solutions
This section of our technical library presents information and documentation relating to IVR Development and custom IVR software and products. Business phone systems and toll free answering systems (generally 800 numbers and their equivalent) are very popular for service and sales organizations, allowing customers and prospects to call your organization anywhere in the country. The PACER and WIZARD IVR System is just one of many DSC call center phone system features..

What is IVR Software?. An Interactive Voice Response (IVR) processes inbound phone calls, plays recorded messages including information extracted from databases and the internet, and potentially routes calls to either inhouse service agents or transfers the caller to an outside extension.

Contact DSC today. to learn more about our IVR services and IVR application development software. <! Main Body of Tech Library Section>
Is the bad rap for IVRs deserved?
---


The following is an extract from the article "Is the bad rap for IVRs deserved?" by Erika Morphy from CRM Daily:

"This customer scenario is all too typical: The cell-phone bill arrives in the mail on schedule, but it contains an unpleasant surprise -- erroneous charges for several expensive long-distance calls. The customer's heart sinks, not so much due to the possibility of having been victimized by fraud, but rather because of the necessity to embark on what could be a lengthy and frustrating endeavor: navigating the cell provider's IVR system.

Is it possible that companies deliberately make their automated phone systems as un-consumer friendly as possible in order to deter service calls? Or even worse, to get rid of customers who do not spend enough money?

The good news is that the answer is no. True, most companies like to shunt unprofitable or even just run-of-the-mill customers to the less expensive self-service option. But none deliberately try to get rid of customers by sending them to IVRs designed to frustrate and confuse. "If a company wants to get rid of a customer, it will just tell them that in so many words," Gartner research analyst Esteban Kolsky told CRMDaily.com. "Companies want their customers; they just don't want the expense associated with their customers."

So that's the good news, so to speak. The bad news is that those IVRs truly are what they seem -- poorly designed, poorly maintained systems with little thought or quality control expended upon them -- despite a company's best intentions.
The Good Guys
"It's unfortunate that the bad IVR systems catch the attention of everyone while the many good ones usually pass beneath notice," Yankee Group analyst Art Schoeller told CRMDaily. This, it must be said in defense of the industry, is absolutely true. There are any number of excellent IVR systems that serve consumers well.

At the basic level, most credit card and banks provide balance and account information through automated self-service that is updated within 24 hours or in some cases in near real-time. Other service providers have begun offering more advanced IVR options. For example, the Internal Revenue Service's voice system very efficiently allows taxpayers to make arrangements for monthly payments to settle outstanding tax bills, and even generates the agreement in paper form and mails it to the taxpayer within a week or so.

"IVRs do have a bad reputation -- some of it justified, some of it not -- but there are indeed times when a consumer just wants to complete a transaction and not talk to anyone," Kolsky said, a category in which the IRS probably falls for most delinquent tax payers. Increasingly, utilities also are offering this service.
Who Is To Blame?
So, how have these systems developed such an appalling rep? More to the point, why can some companies or organizations offer such sterling services while others leave their customers floundering in "voice-mail jail," as Schoeller terms it. There are bad IVR systems out there, he agrees. But the companies that run them hate them as much as the consumers do. "I don't think there is any company out there that wants to have its name associated with a bad IVR system."

True, this may not comfort a consumer trapped on the phone desperately trying to remember whether it was option one or two he had pressed that got him to a particular menu item. But it is important for companies to understand how some IVRs seem to morph into meandering and circular pathways despite best intentions -- if only because many of these very firms are getting set to invest in new IVR and phone systems.

"Before Y2K, most companies invested in new platforms," Schoeller said. "Now they are three and four years old, and many companies are finding it cheaper to replace them than to upgrade and maintain the old systems."
Do It Yourself
Some of the worst offenders are just companies that bought into the vendors' marketing hype that their IVR platforms were easy to maintain and develop, according to Schoeller, who spent many years at Lucent . "Many of these tech suppliers -- such as Lucent, Avaya and Nortel -- competed with each other on the premise that the systems are easy to program."

In many cases, a company would enlist its IT staff to program and maintain the systems. "Unfortunately, these people were rarely steeped or experienced in the human factors that are so important to these applications," Schoeller observed.
Skill Shortage
It is understandable why companies opted the in-house, do it yourself route, he continued. Programming IVR applications requires a very specific skill set -- part technology, part psychology -- that is beyond what many IT staffers have. "I call them 'dialogue doctors,' because they require a specialized set of knowledge," Schoeller said. "They are tough people to find and grow."

Indeed, the lack of in-house expertise is another reason why IVRs can be pure hell in some companies. That problem can be compounded by the fact that the systems do not need much day-to-day tinkering. So, the people who were trained when a platform originally was purchased usually have moved on to other tasks.

"A company might have started out with a handful of people trained in the system, but a few years into its ownership, those people are probably gone," Schoeller said. "So when it comes time to patch or develop new menu options, the new people might not even be applying the same standards." This is how the inconsistencies and dead-end menus develop......"


---

To view the entire article, visit www.crmdaily.com. <! ***************** End Of Page ****************>


---


Contact DSC today. to learn more about our IVR services and IVR application development software.


---