Information
IVRS Software & Services
IVR Customer Satisfaction Surveys
Telemarketing Services
IVR Provider
IVR Management Products
Toll Free Services
Telephone Answering Service
Call Routing
Auto Attendant
800 Number Services
Voice Messaging Systems
Call Recording Systems
Voice Mail Message
Voice Mail System
Voice Mail Software
Inbound Call Center Services
IVR Hosting

Website Information
IVRS
IVR Software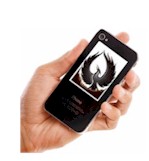 IVR Solutions
This section of our technical library presents information and documentation relating to IVR Development and custom IVR software and products. Business phone systems and toll free answering systems (generally 800 numbers and their equivalent) are very popular for service and sales organizations, allowing customers and prospects to call your organization anywhere in the country. The PACER and WIZARD IVR System is just one of many DSC call center phone system features..

What is IVR Software?. An Interactive Voice Response (IVR) processes inbound phone calls, plays recorded messages including information extracted from databases and the internet, and potentially routes calls to either inhouse service agents or transfers the caller to an outside extension.

Contact DSC today. to learn more about our IVR services and IVR application development software. <! ***************** Main Body of Tech Library Section ****************************>
Speech Technology Enhances the Customer Experience
By Todd Strubbe
West Interactive Corp.

Three Tiers of Customer Interactions: How Appropriate Deployment of Speech Technology Enhances the Customer Experience

"Three Tiers of Customer Interactions: How Appropriate Deployment of Speech Technology Enhances the Customer Experience

While speech technology is a powerful tool, the true benefits are only realized when it is deployed strategically within a larger application. In the case of West Interactive, these pplications are devised to deliver customer care solutions to large companies. A company must consider its overall customer care picture to deploy speech properly. As complexity of customer interaction increases, the more live agent contact is necessary. Furthermore, technology and live agents must work together so the process is seamless to the caller. To achieve this, it is useful to categorize customer interactions by complexity.
Tier 1: Fully Automated Customer Service
Many consumers have accepted technology for convenient service on demand, and today, many routine phone interactions can be fully automated using speech technology while meeting customer expectations. From taking the call, to data input or finding requested information within a database, the call is completely resolved using speech technology. The company cuts costs; the caller receives immediate service without waiting.

For example, many banks offer service through an IVR system. Customers call a toll-free number to hear account balances or transfer funds. Customers can quickly access information without a teller; the bank serves more customers without adding staff.

Speech is also ideal for credit card activation and ATM pin number selection.
Tier 2: The Right Blend of Speech and Live Agents
In the second tier, speech plays a critical, but not exclusive role in driving call resolution. A speech tool asks the caller questions, then processes the responses to route calls to an agent. The technology also collects caller address or payment information up front, making it instantly accessible to an agent who completes the transaction.

In such complex interactions, speech enables the agent to focus on tackling questions and issues, rather than processing data. Since most caller information is collected through the IVR system, the company can handle more calls faster with fewer agents.

Examples include catalog orders, credit card applications by phone, and billing inquiries. The speech tool collects shipping/mailing address, payment data, or order information before transferring to an agent for order verification, fraud prevention, or questions.
Tier 3: Technology to Extend Live Agent Capacity
For complex interactions, even the most sophisticated speech recognition system cannot replace the expertise of a trained agent. However, while a caller may ultimately need to speak with an agent, technology is critical for extending a company's customer care capacity.

Certain industries, such as healthcare or insurance, require agents with specialized knowledge bases. These agents are usually higher-paid than traditional customer care employees. Therefore, to maximize their time, speech can process calls at the front end, which helps properly route calls at a reduced cost.

Insurance carriers typically maintain internal call centers, which process thousands of claims daily. An IVR system can help collect policy holder information and ascertain the nature of the claim before routing the call to a live agent for resolution.

Another area that requires more live agent interaction is high-end sales. For retailers with expensive products, closing the sale requires a trained salesperson to answer in-depth questions and take advantage of cross-sell opportunities. A speech tool can ensure that calls are properly routed and provide skills-based routing to the best available agent.

While every business is unique, almost all companies that interact with customers handle interactions in Tiers 1, 2, and 3 daily. Providing customers with superior service, regardless of which "tier" their request falls in, is critical to building valuable relationships. Speech should enhance service at every level – whether that means resolving routine calls or connecting callers with the right agent for more complex requests. By allowing more efficient resource utilization, speech enables agents to spend more time where they can provide the most value, in Tier 3, which is a win-win for the company and customer.

Todd Strubbe is president of West Interactive Corp., the division of leading communications services provider West Corporation that delivers interactive voice response and advanced speech recognition technologies. In this role, Strubbe and his team have overseen the strategic deployment of contact center technologies for numerous Fortune 1000 clients.

<! End of Main Tech Library Page>