Information
IVRS Software & Services
IVR Customer Satisfaction Surveys
Telemarketing Services
IVR Provider
IVR Management Products
Toll Free Services
Telephone Answering Service
Call Routing
Auto Attendant
800 Number Services
Voice Messaging Systems
Call Recording Systems
Voice Mail Message
Voice Mail System
Voice Mail Software
Inbound Call Center Services
IVR Hosting
Business Phone Services

Website Information
IVRS
IVR Software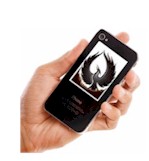 IVR Solutions
This section of our technical library presents information and documentation relating to IVR Development and custom IVR software and products. Business phone systems and toll free answering systems (generally 800 numbers and their equivalent) are very popular for service and sales organizations, allowing customers and prospects to call your organization anywhere in the country. The PACER and WIZARD IVR System is just one of many DSC call center phone system features..

What is IVR Software?. An Interactive Voice Response (IVR) processes inbound phone calls, plays recorded messages including information extracted from databases and the internet, and potentially routes calls to either inhouse service agents or transfers the caller to an outside extension.

Contact DSC today. to learn more about our IVR services and IVR application development software. <! ***************** Main Body of Tech Library Section ****************************>
Deploying Systems at the Customer Interface
www.cscresearchservices.com

When it comes to IVRs, companies pay too much attention to cost and not enough to risk

The IVR (Interactive Voice Response unit), or VRU (Voice Response Unit), was developed in the 1970s to respond to touch-tone commands entered by telephone callers. We are all familiar with its most common use, which is to determine the kind of customer service required and, in conjunction with an Automatic Call Distribution (ACD) system, to route the call to an appropriate agent.

Increasingly, IVRs are being used to meet callers' requests without passing them on to an agent. Some simple transactions are already widely handled by IVRs: providing account-balance information, transferring funds from one account to another, and entering an electricity meter reading, for example. Now, increasingly sophisticated applications are being handled in this way. British Airways has a flight-pricing IVR in the United States. Callers use their telephone keypad to enter the first four letters of a departure and an arrival city, together with the travel dates and class of service desired. The response is the price for a suitable ticket. If callers have other questions, they must phone their travel agent or a British Airways reservations number – there is no agent to whom the IVR can pass the call.

Handling incoming requests for information or conducting simple transactions through an IVR can result in very significant savings for a company. The cost of handling a call on an IVR may be as little as 15¢ while the same transaction conducted by a customer-service representative would cost $35 or more. Depending upon the application, sponsors report being able to handle between 45 per cent and 80 per cent of incoming calls on an IVR without any agent involvement.
For a great many prospective customers the IVR is the first, and perhaps only, contact they have with your company – is it a positive experience?
Callers do not dislike IVRs, as the increase in the number of calls to banks following the availability of account-balance information on an IVR shows. But callers do dislike the clumsy implementation of far too many IVRs, and everybody has a story to demonstrate this. Executive management in any organisation is immediately aware when poor-quality advertising besmirches the company's reputation, although actual and potential customers are highly likely to ignore or dismiss a poorly-designed advertisement. The IVR is often the most widely-used interface between an organisation and its customers (often many thousands per day), but management attention to the quality and usability of IVR scripts is almost unheard of.

Some companies have identified key guidelines for the implementation of an IVR script. These include:
Make the script as crisp and simple to use as possible. It sometimes makes sense to publish, in advertisements, newsletters and wallet cards, a map of the script hierarchy to show users how they can efficiently navigate to get the service they desire.


Employ a professional 'voice' to record the script, and pay attention to inflection, pauses and tone.


Ensure that all the features expected by the customer are implemented.


Plan the sequence of the script. The most urgent case should be handled first – for example, "If this is an emergency, please press 1". The most likely/frequent callers should be treated next.


Consider moving special cases to other telephone numbers. For example, company agents or distributors should have different sales contact numbers.


Keep the script consistent:

– If you ... Press 1.
– If you ... Press 2.

Not

– If you ... Press 1.
– If you ... Please press 2.

While, in general, IVRs are a means to reduce call-centre costs by handling callers' requests without the intervention of an agent, advanced companies are deploying them to enhance the customer-service interface with ubiquitous 24-hour operation. Make sure that your IVR serves the company well. It may be the most important point of contact with the customer.

<! End of Main Tech Library Page>