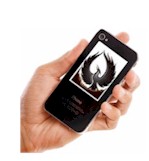 IVR Solutions
This section of our technical library presents information and documentation relating to IVR Development and custom IVR software and products. Business phone systems and toll free answering systems (generally 800 numbers and their equivalent) are very popular for service and sales organizations, allowing customers and prospects to call your organization anywhere in the country. The PACER and WIZARD IVR System is just one of many DSC call center phone system features..

What is IVR Software?. An Interactive Voice Response (Interactive Voice Response (IVR)IVR) processes inbound phone calls, plays recorded messages including information extracted from databases and the internet, and potentially routes calls to either inhouse service agents or transfers the caller to an outside extension.

Contact DSC today. to learn more about our IVR services and IVR application development software. <! Main Body of Tech Library Section>
Building User-Friendly Voice Systems
Page 1
Author: Tim Noonan B.A.


TERMINOLOGY
Because the IVR industry is relatively new, the accepted terminology in use is not always consistent. The Australian and New Zealand Interactive Voice Response Standard assists to some extent here, however the following terms will be defined since they are frequently used in this paper.

SYSTEM
An interactive voice application

APPLICATION
Any IVR system;

IVR
Interactive Voice Response;

INTERACTIVE VOICE RESPONSE
Any telephone-based application which interactively takes input from callers and returns output in the form of voice or auditory information;

CALLER
A caller to the system (often termed a user in computing contexts);

"VOICE"
the digitally recorded human voice used by the system to convey messages and information to callers of the system;

ANNOUNCER
the person who records system messages into the system - the human behind the system's "voice".
INTRODUCTION
After working extensively with speech technologies over the last 12 years, and having a strong reliance on speech and audio information, this paper will discuss some of the fundamental differences the Author has encountered between the presentation of information through auditory rather than visual or spatial channels. The intent of this paper is to present human factors principles applicable to IVR application design which can result in more intuitive, efficient and pleasant telephonic interactions for your IVR customers.

The recently released updated Australian Standard (AS/NZS 4263) on the user interface design of Interactive Voice Response (Interactive Voice Response (IVR)IVR) systems is a solid basis for developing your applications. However, this standard is relatively brief and has been written to cater for a diverse range of IVR applications and is therefore general in its recommendations. This paper will discuss some aspects which are covered in the standard, but more importantly, it proposes many other factors which will help make your IVR applications enjoyable and intuitive to use.

Designing an IVR system which is easy and intuitive to use relies much more on common sense than clever programming. If some of the suggestions in this paper seem like commonsense, that is probably because they are. Nevertheless, many systems in current use, though technically commendable, are very difficult to use.

Since IVR systems are developed to serve their callers, they need to be optimised to human ways of thinking and responding. The best IVR systems are sculptured to fit their users; in the long-run this extra effort is far easier, affordable and successful than trying to mould your callers to a cumbersome user interface.



Page. [1] [2] [3] [4] [5] Next Page
---
ABOUT THE AUTHOR
Tim Noonan (B.A.) +61 2 9687 1112, runs SoftSpeak Computer Services - specialising in Interactive Voice Response (Interactive Voice Response (IVR)IVR) and Disability Technology. <! End of Main Tech Library Page>



---

Contact DSC today. to learn more about our IVR services and IVR application development software.


---