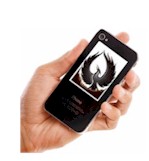 IVR Solutions
This section of our technical library presents information and documentation relating to IVR Development and custom IVR software and products. Business phone systems and toll free answering systems (generally 800 numbers and their equivalent) are very popular for service and sales organizations, allowing customers and prospects to call your organization anywhere in the country. The PACER and WIZARD IVR System is just one of many DSC call center phone system features..

What is IVR Software?. An Interactive Voice Response (Interactive Voice Response (IVR)IVR) processes inbound phone calls, plays recorded messages including information extracted from databases and the internet, and potentially routes calls to either inhouse service agents or transfers the caller to an outside extension.

Contact DSC today. to learn more about our IVR services and IVR application development software. <! Main Body of Tech Library Section !>
Building User-Friendly Voice Systems
Page 4
Author: Tim Noonan B.A.


WRITING SUPERIOR SCRIPTS
Good scripts are brief and clear.

Entering your script and structure into a flow charting program often shows up uneven distribution of system functions across branches of the menu structure. A balanced menu structure is easier for you and callers to understand and memorise.

There should be a person (preferably not one of the programmers or systems analysts) who is primarily responsible for writing the script for the system. Once this person has written wordings for all the messages in the system, it is often useful for them to work with one or two others to fine-tune difficult or uncomfortable wording.

The only way to get the wordings in scripts "just right" is to read and re-read the wording of the script as you write it and get people to speak phrases to you so you can hear what they sound like. Ask colleagues in the IVR industry, as well as people with no IVR experience, to give you feedback on the script. It is not unusual to spend half an hour or more to get the wording for a tricky menu choice just right; but it is well worth it in the long-run.

There are often a few small changes in wording required during the recording stage, but these should be minimal. If something in the script just does not sound quite right to you, then the chances are that it won't sound right to your callers either. Remember that they will have to listen to the grating wording again and again each time they call the system.

The caller's first interaction with the system is critical. Welcome the caller and put him or her at ease through clear uncomplicated instructions. The wording should not be too familiar at this point, and should convey a clear message to callers that they are interacting with a computer and not a human. Try to pre-empt every conceivable thing a caller could do when first connecting to your system and be as supportive as possible. Remember that any call to your system could be from a caller using an IVR system for the very first time.

A few things to keep in mind when scripting include:
Keep messages brief and to the point, but avoid terseness
Terminology must be used in a consistent manner throughout the whole system. Always use the preferred terminology included in the Standard. E.g. Press for single key input, Enter for field input and so on.
Tell users early how to navigate around the system and how to get help, and ensure that navigation keys and help are available at all points in the system.
When a caller enters incorrect or unexpected responses, politely tell them this and provide more information about what is required by the system.
The system should always tell the caller if they are being transferred to an operator, and in most cases they should be given the choice of whether they want to talk to a human or not. Experience has shown that half the callers to an IVR system at one site hung up when a human answered during system down time. Clearly, once accustomed to the system, these callers wanted to interact with a machine rather than a human for these financial transactions.
SHAPING YOUR SYSTEM'S IDENTITY
If your system is to stand out from the pack, then it needs to have an identity of its own. Your callers need to enjoy interacting with it and should feel comfortable moving around within it. The "voice" your system uses is the most influential aspect of the system, so you should take the time to get it just right. The "voice" can make or break a system as well as directly affecting the mood of your callers, and possibly their attitude toward your products and company.

To begin with, you need to decide whether you want your system to have a male or female "voice". Who will your callers be? Which would they relate to best? Either way select people with strong clear voices that are not high-pitched. Experience on radio has demonstrated that people prefer voices which are not too deep or too high. The telephone system is optimised for average pitched voices, cutting off highs and lows from the signal. In contrast to radio (which is still very male-dominated) many IVR systems now use contralto female announcers, possibly because female voices are often perceived to be more helpful and less authoritarian.

If your system includes a combination of synthetic speech and recorded speech, then a male voice will probably blend in better, since most of the better synthetic speech currently available is male, because the vocal characteristics of the male voice are less complex and therefore easier to synthesise.

How warm, friendly or relaxed sounding you want your system to be is the next decision. There is nothing worse than calling an IVR system where the "voice" is dull or bored sounding! The announcer needs to have some life and tonality in her or his voice. Tone and expression are the cues to your callers of what is expected of them, where they are in the system and how they are going. If you want your users to move through the system promptly, then you should select an announcer who speaks confidently rather than an announcer who is too friendly and relaxed.

Give thought to an appropriate balance of friendliness and efficiency in the system's "voice". You want your system to be welcoming and supportive, but you also need to ensure that the caller immediately knows they are interacting with a computer and not a human. You don't want your callers to have unrealistic expectations of the system, but you also don't want to alienate them with a cold unfriendly voice.

The human voice is a very powerful tool. Your system's "voice" should be able to encourage callers when they get lost in the system or when they are not responding quickly enough. Tone and wording need to help a caller who has made an error remedy the situation without appearing to chastise or to punish the caller, and without discouraging them from using the system.


Page. [1] [2] [3] [4] [5] Next Page
---
ABOUT THE AUTHOR
Tim Noonan (B.A.) +61 2 9687 1112, runs SoftSpeak Computer Services - specialising in Interactive Voice Response (Interactive Voice Response (IVR)IVR) and Disability Technology. <! End of Main Tech Library Page>



---

Contact DSC today. to learn more about our IVR services and IVR application development software.


---