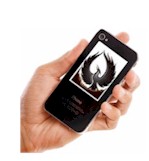 IVR Solutions
This section of our technical library presents information and documentation relating to IVR Development and custom IVR software and products. Business phone systems and toll free answering systems are very popular for service and sales organizations, allowing customers and prospects to call your organization anywhere in the country. The PACER and WIZARD IVR System is just one of many DSC call center phone system features..

What is IVR Software?. An Interactive Voice Response (IVR) processes inbound phone calls, plays recorded messages including information extracted from databases and the internet, and potentially routes calls to either inhouse service agents or transfers the caller to an outside extension.

Contact DSC today. to learn more about our IVR services and IVR application development software. <! Main Body of Tech Library Section>


IVR Perceptions

Page 7
By Ascent Group, Inc.

An Extract from IVR Improvement Strategies,
A new research report published by the Ascent Group, Inc.
Best-In-Class Characteristics
Companies who are achieving high customer satisfaction and high IVR utilization exhibit some common characteristics. Best-in-class IVR deployments:
1. Conduct extensive consumer research in conjunction with any design changes or additions. These companies use customer focus groups, usability labs, or customer surveys to establish consumer expectations and demand for IVR services—to test design prototypes and validate scripting and menuing. Not just once, but over and over, every time a change or enhancement is considered.

2. Are easy for callers to use and navigate, whether by voice navigation or touchtone. This means short menus and plain language. Limit options to 5 or less—otherwise it's difficult for callers to remember all the options presented.

3. Offer control to the caller—Make it easy to traverse the menu, forwards and backwards and to cancel a transaction. Provide an opt-out and if possible and the ability to choose between waiting for a representative and using automation.

4. Use CTI and other systems integration approaches to provide an intelligent call to the IVR or agent.

5. Measure and track IVR performance through performance monitoring, stress testing, customer satisfaction measurement. The measurement structure has been designed to measure IVR performance in a number of ways and in varying levels of detail—the ability to "peel back the onion" to determine operational performance and to identify opportunities to improve.

6. Are supported by call center representatives who recognize opportunities to promote IVR services to callers.
Take-Aways
What can you take away from all of this? First, do not underestimate the power of consumer research. Take advantage of consumer opinion to make sure your IVR system is customer-friendly and actually provides the service options that customers value. This is not a one-time only effort; it should be a primary step in the design and enhancement process and a standard for post-implementation monitoring.

Secondly, make sure you evaluate the performance of your IVR as you would an agent—productivity and quality. IVR performance is relatively consistent and they usually show up for work every day.

Make sure your IVR performance measures track caller outcome and not just internal process flow. In other words, make sure you can measure performance from the caller's perspective, how it impacts what he or she was trying to accomplish. Track voluntary and involuntary opt-out rates, at each menu decision point. These measures will help you understand if the caller has all the information necessary to complete a transaction. They can also indicate a lack of knowledge or familiarity with system scripts and applications, indicating a need for education. Track hang-ups at each decision point. This will measure satisfaction or dissatisfaction with the system. The caller may be so disgusted that they just give up or the caller may have received the information they needed from the system and ended the call.

Take advantage of a service or tool to actively test and monitor your IVR applications. These services can point out application, network, and system inefficiencies and failures that you may not recognize or hear about from customers. This is a very proactive way to measure IVR performance.

If you want to increase caller utilization of the IVR, make sure your call center agents are well trained in the use and capabilities of the system. Encourage them to promote its use to callers. Take advantage of this built in marketing potential and help agents understand the system so they can help callers understand the benefit of completing transactions through the IVR. For those frequent callers who bypass IVR applications to do business in person, try a combination of agent IVR promotion and a targeted direct mail campaign. Agents can point out the instances when it makes sense to use the IVR while the direct mail campaign can reinforce the benefits. There will always be customers who refuse to use the technology, don't penalize them; they are still your customers.

Keep in mind that there are many excellent service companies interacting with your customers day in and day out. These interactions influence your customers' expectations about your service. With this in mind, any customer-facing technology must be scrutinized to make sure it supports your customer service strategies and delivers the expected, and if possible even the preferred, experience to your customers.

You can purchase the results from this benchmarking study, IVR Improvement Strategies, at the web site www.ascentgroup.com. Results are available in a printed and bound format, on CD-Rom, and online (downloadable pdfs). Contact Christine Kozlosky at the Ascent Group for more information 478-469-3950.


---




Page [1] [2] [3] [4] [5] [6] [7] First Page

<! End of Main Tech Library Page>


---