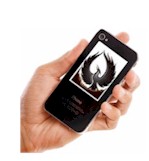 IVR Solution
This section of our technical library presents information and documentation relating to IVR Development and custom IVR software and products. Business phone systems and toll free answering systems are very popular for service and sales organizations, allowing customers and prospects to call your organization anywhere in the country. The PACER and WIZARD IVR System is just one of many DSC call center phone system features..

What is IVR Software?. An Interactive Voice Response (IVR) processes inbound phone calls, plays recorded messages including information extracted from databases and the internet, and potentially routes calls to either inhouse service agents or transfers the caller to an outside extension.

Contact DSC today. to learn more about our IVR services and IVR application development software. <! Main Body of Tech Library Section>


IVR Perceptions

Page 6
By Ascent Group, Inc.

An Extract from IVR Improvement Strategies,
A new research report published by the Ascent Group, Inc.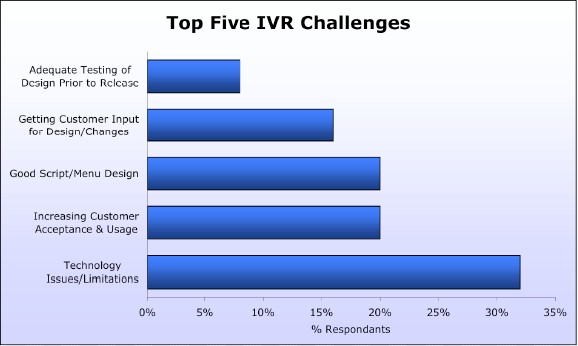 The challenge most frequently listed by study participants relates to technology—specifically technology issues or limitations. Increasing customer acceptance and usage is the next biggest challenge, followed by good scripting and menu design. Participants also report difficulty gathering the appropriate customer input during the design or enhancement process.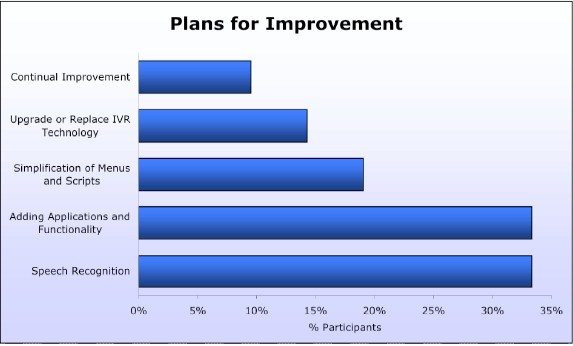 Speech recognition and adding functionality are the two most popular plans for improvement. Other plans cited by participants include:
Implementation of customer verification via biometrics;
Making the applications more flexible (stackable) to support a centralized farm for all incoming IVR calls;
Integrating self-service as part of the menu and not as a separate option;
Eliminating opt-out capability
---
You can purchase the results from this benchmarking study, IVR Improvement Strategies, at the web site www.ascentgroup.com. Results are available in a printed and bound format, on CD-Rom, and online (downloadable pdfs). Contact Christine Kozlosky at the Ascent Group for more information 478-469-3950.
---




Page [1] [2] [3] [4] [5] [6] [7] Next Page

<! End of Main Tech Library Page>


---
IVR Software Features
IVR Programming Wizard for Fast IVR Development
IVR Client/Server Architecture
800 number systems and Toll Free systems
DNIS Controlled
Multiple IVR Scripts
IVR Play Message and Prompt
Interactive Voice Response Phone Key Input
Play Music On Hold
Call Outside Line and Transfer IVR Call
Call Outside Line and Prompt for Input
Connect Caller to Outside party
Record IVR Caller Message and Store
User Navigation and Selection
IVR Voice Mail
Route Caller to Selected IVR Agent Groups
C or C++ IVR library
IVR Visual Basic interface
IVR EZTRAN Flow Control
Database Access and Update
IVR Text To Speech Software (TTS)
Mix IVR Messages and Text
IVR Response Logging and Reports
Product Information
Contact Database to learn more about our IVR Software and Interactive Voice Response Systems with IVR programming Wizard.