Directories
Voice Services
Call Services
Phone Services

Voice Directory
Voice Mail Services
Transcription Services
Voice Recording
Voice Recognition
Text To Voice
Voice Over Talent
VOIP Services

Voice Products
Call Center Outsourcing
Voice Mail Service
Voice Mail System
Voice Mail Software
Voice Messaging System
Voice Recording Systems
Voice Broadcast Systems
Text To Speech
VUI Voice User Interface
Voice Broadcasting Software
Voice Over Talent

Website Information
Text To Voice
TTV Software
Text To Speech
TTS Systems
Voice Recognition
Voice Transcription Services
Text To Voice
Voice Over IP VOIP
Voice Over Talent
Voice Recording


Text To Voice Provider Directory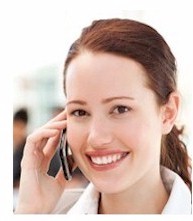 Are you looking for text to voice systems and service providers?

Database Systems Corp. (DSC) provides call center technology including phone systems and call center software. EasyIVR is our service division providing Interactive Voice Response and Voice Broadcasting phone services.

The following is a list of organizations that according to their website descriptions provide text to voice products and services that are complementary to our product offerings.

Database Systems Corp. does not promote or endorse any company on this list.

If your organization provides text to voice systems or services and if you would like your website included in this directory, please use our Submit Voice Service Website form. It's FREE and simple to add your website.

PLEASE NOTE Information presented on this page was provided by each company or found on the website listed with this company. Database Systems Corp. does not warrant the accuracy of this information. For current information, please visit the website listed with each organization.


---
Text To Voice Product Providers
Featured Text To Speech Websites
EasyIVR - www.easyivr.com

We offer complete inbound call center services as well as contact center outsourcing including 800 number voice mail service and systems.

Our inbound call center service center processes phone calls using an interactive voice response (IVR) system that answers toll free number phone calls without an operator.

Our outbound call center outsourcing services include message broadcasting that allows you to send simultaneous messages to clients or prospects without the need for operators.



Text To Voice Solution Providers (alphabetically)
Accentance, LLC - www.accentance.com

Welcome to your transcription resource. We produce quality transcripts at an affordable price.

Thanks to digital recording, transcription costs and turnaround time have dramatically decreased. We create written transcripts of your meetings, conference calls, interviews, presentations, seminars, and much more. You won't ever have to bother with taking notes again! Just sit back and let your audio recorder and our transcriptionists do the work.



ALS International - www.alsintl.com

Transcription is the creation of a written copy; transcription is also defined as the making of an exact verbatim copy of dictated or recorded information in longhand or on a machine, as on a typewriter or computer. A condensed transcription is the paraphrasing or summarizing in writing of spoken communication.

ALS International is a "one stop shop" for all your transcription needs. Please remember that transcription is distinct from translation in that it is a rendering from one medium to another of the original recorded language.



Cambridge Transcriptions - www.ctran.com

Quality transcription means providing clear and comprehensive final drafts to our clients. We consistently reach this goal by utilizing highly experienced transcriptionists and project specific audio equipment when required.

With fast turnaround times, Cambridge Transcriptions satisfies the need of clients for on-time, accessible information. By offering the capability of next-day service, we can support even the most deadline-driven of businesses.



Compudex Transcription Services - www.123transcriptions.com

Medical transcriptions are our specialty. Our staff is trained to handle specialities such as pediatrics, orthopedics, gastroenterology, cardiology, internal medicine, radiology, chiropractic, podiatry, etc. Whether you need medical reports transcribed for private practice, a Medical Records Department at a hospital, or any other correspondence where medical terminology is needed, we can transcribe those reports for you. Call us for all your medical transcription needs!



Datalyst LLC - www.datalystcorp.com

Simply put, we take data in virtually any format — electronic, paper, video, or audio — and convert it into the optimal digital format. Once digital, we have a wide variety of ways to deliver the data to you, ranging from web and FTP to CD-Rom and e-mail. Datalyst can also host your data as either the primary storage or as a secondary backup, providing a safe and secure home for your organization's data.



Eight Crossings - www.eightcrossings.com

Eight Crossings provides the reliable administrative communications that companies depend on daily.

Our flagship Transcription Service has been a trusted source for reliable and cost-efficient transcription support since 1980. We deliver transcription solutions to clients across the country by utilizing advanced digital technology and a solid group of highly skilled Transcriptionists trained in medical transcription and/or insurance/legal transcription.



Escriptionist.com, LLC - www.escriptionist.com

What do we transcribe? You name it. We do it. Interviews, dictation, business meetings, conference calls, focus groups, press briefings, lectures, radio shows, panel discussions, and seminars. We offer transcription services for almost any audio format. We pride ourselves on our accuracy, efficiency, and affordability and we're so convinced that you'll find our transcription service to be the most reliable and affordable anywhere, that we guarantee your satisfaction!



Fantastic Transcripts - www.fantastictranscripts.com

We work harder to make our transcripts more accurate in less time than anyone else. We use high-tech equipment to enhance what we transcribe, and we train our transcriptionists to recognize specialized business, technical, medical and legal terminology. We also offer a wide-range of electronic transcription and business services. We do whatever we can to make you happy with our services.



iDictate, Inc. - www.idictate.com

iDictate is a revolutionary blend of technology and human interaction that enables you to dictate any document using a telephone, fax machine, or dictation device, and then receive the completed job back for editing via e-mail, more quickly and economically than with typical in-house staff, and more accurately and easily than with voice recognition software. iDictate provides 24x7 access to a global pool of highly trained and bonded secretarial word processors.



Just The Type - www.justthetype.com

We work hard to understand your expectations… and even harder to exceed them. At Just the Type we realize each customer works differently. We consider the individual needs of each of our clients to develop a transcription solution for the way YOU work. You pay only for the services you receive without the additional costs associated with employees. No more worrying about sick time, vacations, turnover or training.



Nina Feldman Connections - www.ninafeldman.com

Whether you are looking for voice, interview, meeting, legal or medical transcription; dictation; or a digital transcriptionist Nina Feldman Connections (NFC) will help you find the right match for your transcription need. NFC provides businesses and individuals with skilled professional transcription services. Nina offers her referral and screening service FREE. Referral fees come directly from the independent virtual assistants and local California service providers with no cost to you.



Production Transcripts - www.productiontranscripts.com

We provide a wide variety of transcription services at some of the lowest and easiest to estimate prices around. Select one of our "Transcription Services" to the left to learn more. (e.g. If you have a one-on-one interview select "One-on-One" to learn pricing and turnaround.)



Rely Services Inc. - www.relyservices.com

Rely offers services like voice transcription for all types of industries that require Transcription Services including medical and legal. HIPPA laws are adhered for all GDI of medical information.

Many times, time and cost does not permit organization to complete their Voice Transcription for these professionals. With the availability of excellent, experienced, skilled English speaking transcriptionists, outsourcing transcription services (be it Medical Transcription, voice transcription or Legal Transcription) to Rely with its Indian facilities is a judicious and wise choice, indeed!

Outsourcing Voice Transcription to India makes sense because of the strategic time difference of 12 hours between India and North America. This makes India as one of the leading offshore voice transcription choice.



SmartDoc, Inc. - www.smartdoc.com

Every new client comes with special needs and desires. You want this and need that. And you don't need to explain yourself. Just tell the butler (that's us!) what you need and how you want it done . . . if you don't like the way it's cooked, send it back until it's right! Any questions?



SRV Solutions, Inc. - www.srv.biz

SRV offers state-of-the-art medical transcription service, delivering fast and accurate transcriptions. The transcription service is customized to meet the requirements of each individual client with focus on excellent quality and outstanding service. Our standard turnaround for medical transcription is 24 hours with STAT turnaround of 4 hours. Healthcare professionals have the flexibility to dictate their transcription on our 800-phone system or on a digital handheld recorder. Furthermore, our medical transcription service is backed by industry-wide lowest price guarantee!



Tech-Synergy - www.tech-synergy.com

Tech-Synergy offers high quality and cost-effective Voice Transcription Service which covers varying needs of General Business, Medical, Legal, Universities and Entertainment industry. Our well trained and qualified transcription managers work closely with you to understand all the aspects of your voice transcription needs to provide the best possible transcription solution to you. We convert all kinds of audio and video files to text transcript. We offer fast turnaround times including real-time solutions at very low costs.



TypeTypeType - www.typetypetype.com

We are a transcription service provider that specialize in the legal, insurance, technical and social fields. We transcribe books, interviews, manuscripts, radio broadcasts, reports, seminars, speeches, statements and anything you can record on micro tape, cassette, or VHS.



VoiceTranscription - www.dbic.net

Voice recognition has emerged as the new standard for legal and medical transcription. The current release of speech recognition technology produces attractive savings -- from $6,000 to over $30,000 per year -- for each physician or attorney dictating to a manual transcriptionist. Multiplied by the number of professionals in your firm, it's easy to see a truly remarkable improvement in your bottom line.



World Wide Dictation - www.worldwidedictation.com

World Wide Dictation Service provides a full end to end solutions for all of your dictation and transcription needs.

Specializing in over 40 years of Medical Transcription, World Wide Dictation is one of the largest full servoice transcription businesses in the United States today. With over 180 medical transcriptionists, 60 legal transcriptionists and 20 editors World Wide will produce accurate documents every time and on time.



---
Product Information
Contact Database to learn more about our voice products including our interactive voice response and voice broadcasting services.