Directories
Voice Services
Call Services
Phone Services

Voice Directory
Voice Mail Services
Transcription Services
Voice Recording
Voice Recognition
Text To Voice
Voice Over Talent
VOIP Services

Voice Products
Call Center Outsourcing
Voice Mail Service
Voice Mail System
Voice Mail Software
Voice Messaging System
Voice Recording Systems
Voice Broadcast Systems
Text To Speech
VUI Voice User Interface
Voice Broadcasting Software
Voice Over Talent

Voice Recognition Service Provider Directory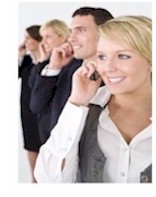 Are you looking for voice recognition systems and service providers?

Database Systems Corp. (DSC) provides call center technology including phone systems and call center software. EasyIVR is our service division providing Interactive Voice Response and Voice Broadcasting phone services.

The following is a list of organizations that according to their website descriptions provide voice recognition software and services that are complementary to our product offerings.

Database Systems Corp. does not promote or endorse any company on this list.

If your organization provides voice recognition products and services and if you would like your website included in this directory, please use our Submit Voice Service Website form. It's FREE and simple to add your website.

PLEASE NOTE Information presented on this page was provided by each company or found on the website listed with this company. Database Systems Corp. does not warrant the accuracy of this information. For current information, please visit the website listed with each organization.


---
Speech Recognition System Providers
Voice Recognition Systems Providers (alphabetically)
1st-Dragon - www.1st-dragon.com

Whether you dictate as a part of your profession, are just learning to type, or want to avoid the pain and tedium of the keyboard, Dragon NaturallySpeaking 8 is the breakthrough in speech recognition that you have been waiting for.



21st Century Eloquence, Inc. - www.voicerecognition.com

NEW Complete Mobile Dictation Packages Now Available! We specialize in Speech Recognition Solutions for the following industries: HealthCare, Legal, Corporate, Education, Government, and Assistive Technology.



Crescendo Systems Corporation - www.crescendo.com

Established in 1990, Crescendo Systems Corporation is a worldwide provider of digital dictation, speech processing, transcription, authentication and workflow management systems for the medical, legal, law enforcement and insurance sectors. To date, Crescendo has provided more than 2,000 cost-efficient installations that enable both multi-site and cross-system integrations. Building on this proven technology, Crescendo is constantly developing bold new approaches to off-site transcription, premise-based systems and voice capture.



Dictaphone Speech Recognition - www.dictaphone.com

Through the use of new Natural Language Processing (NLP) technology, Dictaphone is creating a "best-of-both worlds" environment, offering the freedom of narrative dictation, the speed and cost savings of speech recognition, and now the structured data value and ease of information access of an EMR.



InfraWare - Speech Recognition - www.infraware.com

The InfraWare transcription platform is a service that reduces costs, improves convenience and accelerates turn-around time. The primary benefit to the transcription service organization is improved capacity.

By leveraging the time and effort of medical transcriptionists (MTs), the InfraWare system enables each MT to produce more lines per day. The cost of using the InfraWare platform is far less than the value of the additional lines produced, so the system actually generates revenue (rather than cost). Since there is no major capital expense, Return On Investment (ROI) is nearly immediate.

It is natural for an established MT to initially feel suspicious of speech recognition technology (SRT). Look at the technology from an opportunistic perspective, rather than a threatening one. InfraWare uses SRT to the MT's advantage.



LumenVox - www.lumenvox.com

LumenVox is a speech recognition company with over a decade of telephony experience. We develop a suite of speech recognition software that includes the Speech Recognition Engine, Speech Platform, Speech Tuner, and Speech Driven Assistant. With this suite of software and our worldwide technology partners, we can design, develop, deploy, maintain and host any speech application. Our revolutionary speech recognition software products have gained industry recognition by winning over 18 awards for innovation, technical excellence, and user's choice.



Philips Speech Recognition Systems - www.speechrecognition.philips.com

Philips develops professional speech recognition tools to enable software and IT companies to add speech recognition features to their solutions. Our extensive portfolio of specific recognition vocabularies in more than 20 languages ensures that your computer hangs on your every word.



ScanSoft - www.scansoft.com

ScanSoft enables Productivity Without Boundaries through its industry-leading desktop applications, developer toolkits and integrated technologies. Our products instantly convert paper into digital information and enable the use of speech to deliver seamless, hands-free interaction with applications, services and devices.

With over 15 million registered users and leading corporate customers - including Chevron, the Internal Revenue Service, Kodak and Morgan Stanley - ScanSoft's innovative speech and imaging technologies are among the most pervasive in the world.



Sensory Inc. - www.sensoryinc.com

Sensory, Inc. is a profitable and fast-growing privately held company focused on improving the user interface in consumer electronics through speech technologies. Sensory sells both IC and embedded software solutions. Sensory was founded in 1994 and has received venture capital financing by Norwest Venture Partners, MT Partners, Convergent Capital, Uniden Corp., Mitsubishi Ventures, and Investar Capital.



Telephonetics - www.telephonetics.co.uk

The Telephonetics ContactPortal® allows an organisation to route calls to the desired destination by spoken voice. An individual can control if, when, where and from whom they wish to receive calls.



Vangard Voice Systems - www.vangardvoice.com

Vangard Voice Systems enables speech as the natural, most effective way to enter information into real time databases, forms and dynamic, interactive applications by empowering PDAs, desktops, laptops or tablets with the critical technology currently missing from standard voice offerings.

With our solutions, you can focus on your application and business, not on developing speech.



VoiceSignal - www.voicesignal.com

VoiceSignal develops state-of-the-art small footprint, speech solutions for wireless mobile devices. All VoiceSignal applications are designed to address the ease-of-use problem that confronts the mobile user as mobile handsets become smaller and more complex. VoiceSignal's solutions are cost effective, fast, accurate, noise robust, flexible, easy to use, easy to integrate and provide value for the user, the manufacturer and the operator.



VoiceTranscription - www.dbic.net

Voice recognition has emerged as the new standard for legal and medical transcription. The current release of speech recognition technology produces attractive savings -- from $6,000 to over $30,000 per year -- for each physician or attorney dictating to a manual transcriptionist. Multiplied by the number of professionals in your firm, it's easy to see a truly remarkable improvement in your bottom line.



XoVox Communications Ltd - www.xovoxcommunications.com

XoVox Communications Ltd is a private company specialising in the development and deployment of speech and voice solutions.

Its specialist expertise is to take leading edge speech recognition technology and enable its seamless usage in the professional sector by using in-house developed contexts and data sets to create solutions for specific markets such as the police force, legal and medical markets.



---
Product Information
Contact Database to learn more about our voice products including our interactive voice response and voice broadcasting services.