Directories
Voice Services
Call Services
Phone Services

Voice Directory
Voice Mail Services
Transcription Services
Voice Recording
Voice Recognition
Text To Voice
Voice Over Talent
VOIP Services

Voice Products
Call Center Outsourcing
Voice Mail Service
Voice Mail System
Voice Mail Software
Voice Messaging System
Voice Recording Systems
Voice Broadcast Systems
Text To Speech
VUI Voice User Interface
Voice Broadcasting Software
Voice Over Talent

VOIP Service Provider Directory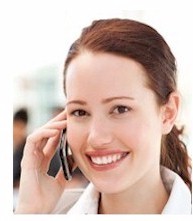 Are you looking for a VOIP service provider?

Database Systems Corp. (DSC) provides call center technology including phone systems and call center software. EasyIVR is our service division providing Interactive Voice Response and Voice Broadcasting phone services.

The following is a list of organizations that according to their website descriptions provide voice over ip services that are complementary to our product offerings.

Database Systems Corp. does not promote or endorse any company on this list.

If your organization provides VOIP products or services and if you would like your website included in this directory, please use our Submit Voice Service Website form. It's FREE and simple to add your website.

PLEASE NOTE Information presented on this page was provided by each company or found on the website listed with this company. Database Systems Corp. does not warrant the accuracy of this information. For current information, please visit the website listed with each organization.


---
VOIP Service Provider Directory
Voice Over IP Services (alphabetically)
BroadVoice - www.broadvoice.com

The BroadVoice VoIP phone service allows any residential or small business customer to use their cable or DSL BroadBand Internet connection to make and receive Voice over IP phone calls using an ordinary, analog telephone.

For advanced users, BroadVoice offers a BYOD option that allows customers to instantly connect their SIP devices, including the Cisco IP Phone ® or Asterisk PBX, and make phone calls over the Internet.



Clarivoice - www.clarivoice.com

ClariVoice™ is a leading edge technology that transforms your high speed Internet connection into a regular phone line. But unlike old Internet phone technology, you don't need headphones, software or even a computer. You simply connect your existing phone to your ADSL/cable modem using our adapter and you can start making and receiving calls right away. That's all! No technician appointments!



Covad - Voip service - www.covad.com

Voice Services including local and long distance services and free inter-office calling. Covad VoIP can work with or replace your existing PBX or Key system.



Dialpad Communications, Inc. - www.dialpad.com

Founded in 1999, Dialpad Communications has become one of the world's largest providers of IP based telecommunications services and a key player in the fast growing IP Telephony market.

The company's rapid growth played a large role in moving Voice-over-IP (VoIP) to the mainstream, with over 14 million users registered for the service in less than two years.

Dialpad users have placed well over 300 million calls, generating close to 2 billion minutes of traffic from and to the U.S. and over 200 countries.



iConnectHere - VOIP Service - www.iconnecthere

iConnectHere is the consumer division of deltathree (NASDAQ: DDDC). Our mission is to provide the highest quality, most cost-effective Internet Phone Service to consumers and businesses worldwide. Our award-winning products, including Broadband Phone, PC to Phone, and Virtual Calling Cards, are available directly from our website at www.iconnecthere.com.



Net2phone - VOIP Phone Service - www.net2phone.com

Net2Phone features a complete line of VoIP solutions that enable carriers to quickly and easily deploy new services at minimal cost. With Net2Phone supporting your efforts, you can focus on growing your core business while leveraging our expertise to host your VoIP services.



Packet8 Broadband Phone Service - www.packet8.net

Packet8 Broadband Phone Service offers two VoIP business plans:

Virtual Office, our most comprehensive business platform, is a hosted Internet PBX solution comprised of powerful business class features including a customizable auto-attendant, 3-digit extension to extension dialing, 3-way conferencing, conference bridge, multiple call handling, business-class voicemail, hunt groups, that come with a superior business-quality phone with feature rich controls and unlimited calling plans to the United States and Canada. Learn More

Virtual Attendant is a powerful, automated call routing solution that allows businesses to connect wired, mobile, home phones and other Virtual Office extensions, regardless of geographic location, under a single primary phone number. Virtual Attendant can be used as either an independent service or in conjunction with an accompanying Virtual Office Service Plan. Callers are greeted promptly and professionally by an automated attendant that forwards the incoming caller to the designated numbers.



SunRocket, Inc. - www.sunrocket.com

Founded in early 2004, SunRocket is changing an industry, bringing you new choices, better value, and ultimate control of your home phone service.

Powered by the Internet and designed to replace the overpriced, obsolete services from your old phone company, SunRocket Internet Phone Service harnesses your home high-speed connection to deliver a radically better suite of customized features at an amazing value.



Verizon - VOIP Service - www.verizon.com

There are so many advantages to using VoiceWingSM for your calling needs that we felt inclined to point them out. In addition to all the features jam-packed into this service, you can also take your phone number wherever you go, make calls from anywhere and access your online Personal Account Manager as long as there is a broadband connection. So no matter how far away from home you may be, the convenience of calling from home doesn't have to be.



Vonage - www.vonage.com

Using an existing high-speed Internet connection, Vonage technology enables anyone to make and receive phone calls - worldwide - with a touch-tone telephone.

Offering quality phone service bundled with enhanced IP communications services, our interactive communications portal is a gateway to advanced features only available through digital telephone service. Utilizing our global network and advanced routing technologies, Vonage offers an innovative, feature-rich and cost effective alternative to traditional telephony services.



VoX Communications - www.voxcorp.net

VoX Communications is a proven provider of wholesale and retail Voice over Internet Protocol (VoIP) services.

Using our own nationwide VoIP network, VoX offers wholesale broadband voice, origination and termination services to cable operators, carriers, ISPs, CLECs, resellers and other wireless and wireline operators, as well as enhanced VoIP telephone service to the small business and residential marketplaces.

VoX provides a feature-rich, low-cost and high-quality alternative to traditional wireline phone service.



---
Product Information
Contact Database to learn more about our voice products including our interactive voice response and voice broadcasting services.