Directories
Voice Services
Call Services
Phone Services

Voice Directory
Voice Mail Services
Transcription Services
Voice Recording
Voice Recognition
Text To Voice
Voice Over Talent
VOIP Services

Voice Products
Call Center Outsourcing
Voice Mail Service
Voice Mail System
Voice Mail Software
Voice Messaging System
Voice Recording Systems
Voice Broadcast Systems
Text To Speech
VUI Voice User Interface
Voice Broadcasting Software
Voice Over Talent

Voice Recording Provider - AVT - Voice Recording Systems
AVT - Voice Recording Systems provides voice recording products and services. It is not affiliated with Database Systems Corp.

About Database Systems Corp. (DSC) DSC provides call center technology and software. Our expertise is in the telecommunications and computer telephony arena. Our products include predictive dialers, IVR interactive voice response systems, ACD automatic call distribution, phone call recording and monitoring solutions, voice message broadcasting systems and http://www.voice-broadcasting-service.com">voice broadcast services. Database has a comprehensive inbound and outbound call center that lets our clients outsource their phone applications without the added expense of equipment and phone lines.

The following organization provides voice services and telecommunications products. Information presented on this page was either provided by the company or found on the company's website. Database Systems Corp. does not endorse these services nor warrant the accuracy of this information. For current information, please visit the company's website listed below.


---
HOME / Resources / Voice Services


---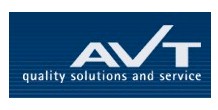 AVT - Voice Recording Systems
<! ***************** Company Description ****************************!> AVT can offer a wide range of voice recording capture platforms for all industry specific, company size and technology requirements.

This is designed specifically for SMEs and is capable of recording up to 32 channels, digital or analogue, extension or trunk side. It is very simple and economical to use.


---
Company Profile Information
Organization:



AVT Systems Ltd
12 – 16 Westland Place
London
N1 7LP
United Kingdom


Telephone: 0800 195 0477

Website: www.avt-systems.com

Email: enquiries@avt-systems.co.uk
Additional Company Information
Since it foundation in 1991 AVT systems has grown to become a leader in the supply of voice and data recording, storage and retrieval systems and e-business software.

In addition to providing an independent, one-stop support solution for voice and data capture, storage, retrieval and display systems we maintain a variety of legacy infrastructure as well as the latest VoIP and web-based technologies.

AVT provides cost effective equipment and support solutions. To do that a team of skilled professionals has been trained – all hand-picked not only because of their in depth experience in implementing specialist solutions, but also because of their wide-ranging, practical knowledge of capture, storage, retrieval and display systems.

AVT motivates these professionals by making sure they have a stake in ensuring your business solutions are a success. And AVT's systems provide complete transparency into how it works to deliver and maintain your investment.


---
Product Information
Contact Database to learn more about our voice products including our interactive voice response and voice broadcasting services.