Directories
Voice Services
Call Services
Phone Services

Voice Directory
Voice Mail Services
Transcription Services
Voice Recording
Voice Recognition
Text To Voice
Voice Over Talent
VOIP Services

Voice Products
Call Center Outsourcing
Voice Mail Service
Voice Mail System
Voice Mail Software
Voice Messaging System
Voice Recording Systems
Voice Broadcast Systems
Text To Speech
VUI Voice User Interface
Voice Broadcasting Software
Voice Over Talent

Voice Service Provider - Datalyst LLC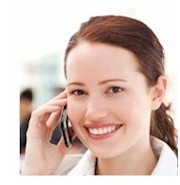 Datalyst LLC provides voice services and products. It is not affiliated with Database Systems Corp.

About Database Systems Corp. (DSC) DSC provides call center technology and software. Our expertise is in the telecommunications and computer telephony arena. Our products include predictive dialers, IVR interactive voice response systems, ACD automatic call distribution, phone call recording and monitoring solutions, voice message broadcasting systems and http://www.voice-broadcasting-service.com">voice broadcast services. Database has a comprehensive inbound and outbound call center that lets our clients outsource their phone applications without the added expense of equipment and phone lines.

The following organization provides voice services and telecommunications products. Information presented on this page was either provided by the company or found on the company's website. Database Systems Corp. does not endorse these services nor warrant the accuracy of this information. For current information, please visit the company's website listed below.


---
HOME / Resources / Voice Services


---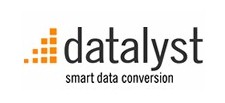 Datalyst LLC
Simply put, we take data in virtually any format — electronic, paper, video, or audio — and convert it into the optimal digital format. Once digital, we have a wide variety of ways to deliver the data to you, ranging from web and FTP to CD-Rom and e-mail. Datalyst can also host your data as either the primary storage or as a secondary backup, providing a safe and secure home for your organization's data.


---
Company Profile Information
Organization:



Datalyst LLC
116 W. Illinois St.
Suite 6E
Chicago, IL 60610


Telephone: 888.282.3282

Website: www.datalystcorp.com

Contact: sales@datalystcorp.com
Additional Company Information
Data entry, capture, conversion and encoding are immense tasks for any enterprise. The ultimate key is coordination: a smart balance of people, knowledge, tools and available resources. Without it, ongoing processes and projects inevitably admit inefficiencies and high costs.

Welcome to Datalyst, where our mission is to provide the infrastructure, knowledge and operational resources that allow our clients to optimally process, utilize and leverage their data. With offices in the US and India, we can coordinate your data management systems at a fraction of the usual cost.

Information that's readily available to the right people at the right time, and which enables them to act quickly and decisively, is critical to an organization's success in an increasingly competitive global marketplace.

Modern enterprises must own a cost-effective data management strategy. Datalyst supplies it.




---
Product Information
Contact Database to learn more about our voice products including our interactive voice response and voice broadcasting services.